Ontario is bursting with amazing farms and orchards that come alive in the fall with festivals, markets and fairs almost every weekend, featuring the best artisans and produce! Whether you're looking forward to picking your own apples & pumpkins, would like to enjoy live music or just genuinely want to celebrate the region's agricultural heritage, it's time to mark your calendars for some of the best fall events in Ontario happening in 2023. Planning to stay for the weekend? We have so many great Ontario cottage rentals across every region, we're sure to have something close by and waiting for you after a day of marketing! Check out the 2023 Fall Festivals below:
2023 Bala Cranberry Festival October 13-15, 2023
Since it's launch in 1984, the Bala Cranberry Festival has become a standing tradition with families from all over the province and a true sign of fall. Enjoy live music, an artisan craft market, delicious baked goods and even duck races during your visit! For more planning information visit: https://www.balacranberryfestival.on.ca/
Township of Georgian Bay Honey Bee Festival – October 1st, 2023
Enjoy all things honey at this unique festival along the shores of Honey Harbour! Enjoy a pancake brunch, go on a scavenger hunt, dress up your pet and enter the pet parade, tee off with a round of golf or simply enjoy the live music and marketplace! For all the buzz check out the link below:
https://www.honeybeefestival.ca/
Port Elgin Pumpkinfest September 30-October 1, 2023

Entering it's 38th year, the Port Elgin Pumpkinfest has everything you could imagine in a fall fair! With events running all weekend, visitors can expect to see classic cars in the car show, check out the best of competition winners for the biggest of everything you can grow! There will be massive pumpkins, sunflowers, watermelons, squash, cornstalks, you name it! Take the little ones to see the Global Pets Pet Show, enjoy all the rides on the Midway and of course, there's a market for everything fall as well! For schedules and more info visit: https://www.pumpkinfest.org/
Bobcaygeon Fall Fair – September 28-30, 2023
First opening in 1858, the Bobcaygeon Fall Fair has been enjoyed for generations! Experience everything you'd imagine from a Hallmark movie set in the autumn, horse & animal shows, demolition derbys, a midway, pony rides, a parade & spelling bee, live music with The Limestone Cowboys in the grandstand and so much more! If you have always wanted to visit a fair like the ones in movies, this is the one. Plan your visit below:
https://www.bobcaygeonfair.com/2023fair
The Keene Pumpkin Festival October 14, 2023

In it's 15th year, the Keene Pumpkin Festival is a one day event, with fun for the whole family! The youngest festival goers can play in the kidszone with pony rides, face painting and petting zoo, while guests of all ages can enjoy the wagon rides, antique car & tractor show, market place and for the adults, there's even the Lions Pub! To plan your visit, check out: https://www.thekeenepumpkinfestival.com/
Sainte-Marie among the Hurons Hometown Harvest Festival October 7-8, 2023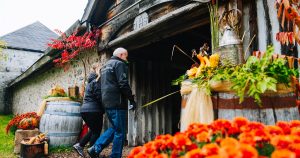 The Sainte-Marie Among the Hurons' Hometown Harvest Festival is a wonderful experience that will take you back in time, walking through the heritage buildings and grounds. Make your very own pine cone bird feeders, shop in the local market, roast bannock over the open fire, try candle making and visit with the heritage animals and enjoy the local music. For more information visit: https://saintemarieamongthehurons.on.ca/events/hometown-harvest-festival/
Pumpkin Inferno – Discovery Harbour October 4-29, 2023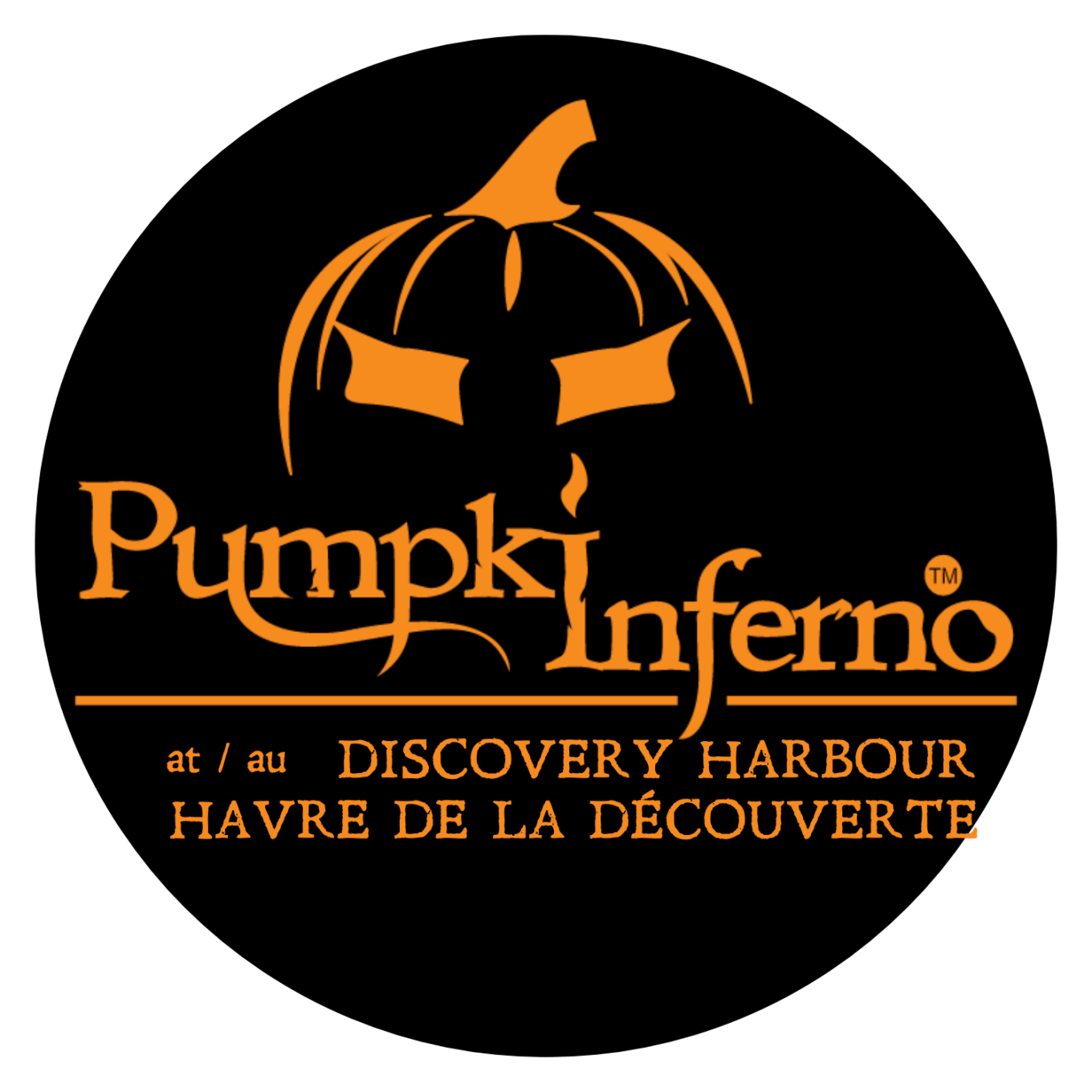 There are a few different PumpkinInfernos across Ontario, with this one taking place in Discovery Harbour, Penetanguishene. With so much to see and do, many plan multiple visits during the season! There are Drive Thru Wednesdays, Walk Thru – Thursdays-Sundays, the Escape Room – Thursdays-Sundays, not to forget the Grim Reapers Grove, Macabre Mansion and Haunted Ship display, plus all the drinks and treats you could want at the Bubbling Cauldron Cafe! Check out all the details at: https://discoveryharbour.on.ca/events/pumpkinferno/?gclid=CjwKCAjw38SoBhB6EiwA8EQVLiFwR2zR1aUWjnquy2xx9nIrkRgBbMlveBZaInDDx6mYvpcWfwusdRoC1esQAvD_BwE
Oktoberfest Muskoka October 20-22, 2023
Have you ever been to Oktoberfest, or always wanted to? Make this your year! Taking place all over Muskoka with local breweries and chefs, enjoy craft beers pairs with delicious food, all while listening to live music and watching the live entertainment! All the locations and schedules can be found here to plan your perfect visits or create your own responsible & safe pub crawl: https://www.oktoberfestmuskoka.ca/
Historic All Hallows' Eve – Langs Pioneer Village Keene
October 28-29, 2023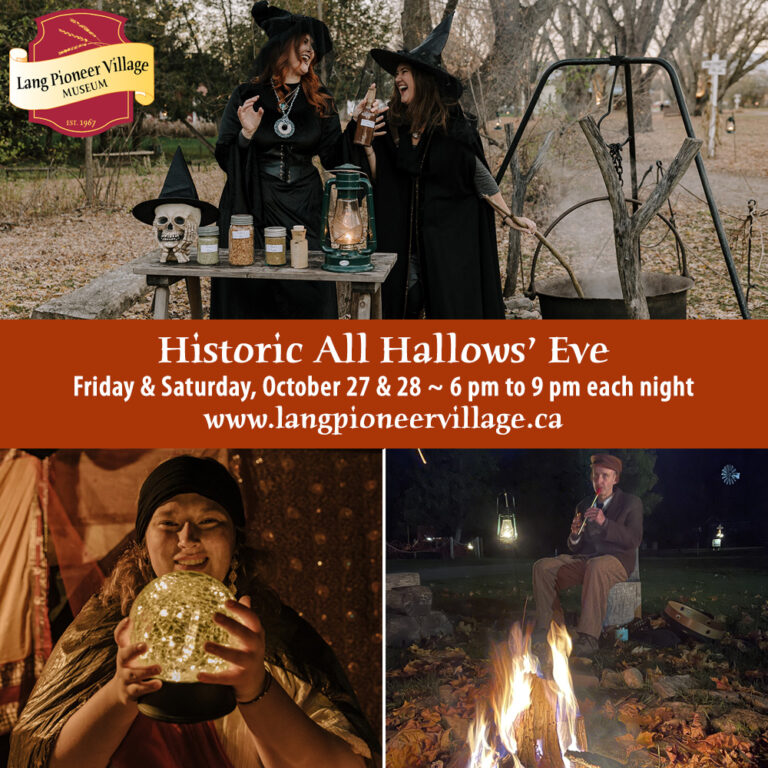 Step back in time at Lang Pioneer Village, in Keene, Ontario to experience an Historic All Hallow's Eve for all ages. Enjoy games, live music, fortune telling, tractor and wagon rides while keeping an eye out for spirits and ghosts! Plan your evening with these details:
https://www.langpioneervillage.ca/plan-your-visit/events/historic-all-hallows-eve/
Pumpkin Mania & Flashlight Corn Maze Rounds Ranch
September 23-October29, 2023 (weekends only)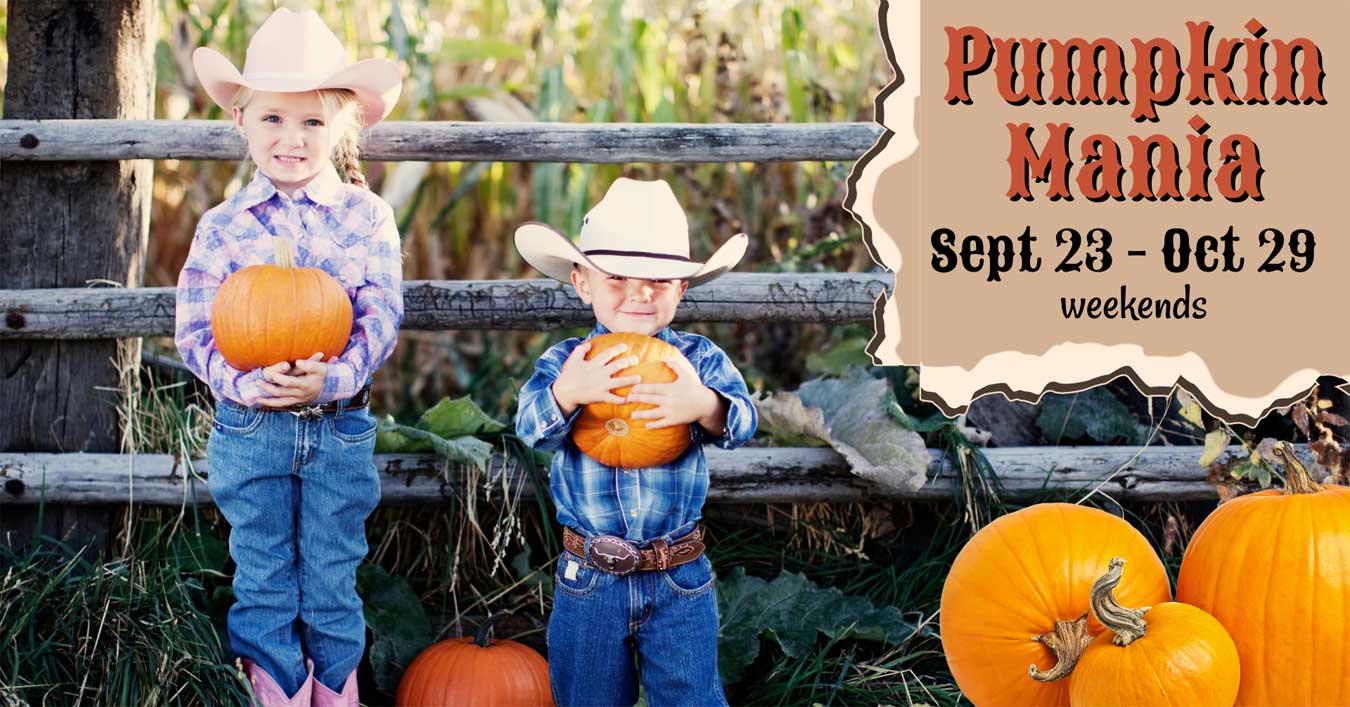 Rounds Ranch is hosting their annual Pumpkin Mania with all the fun fall farm activities you can think of! Of course, there will be pumpkins but before you pick, be sure to check out everything else they have to explore! There's of course a tractor ride into the pumpkin patch to pick your own but there's also pumpkin games, pie eating contests, sack races, pony rides, ziplines, a petting zoo and a corn maze that you can explore at night with your flashlights! Find out more at:
https://roundsranch.com/pumpkin-mania/
The Norwood Fair – October 7-9, 2023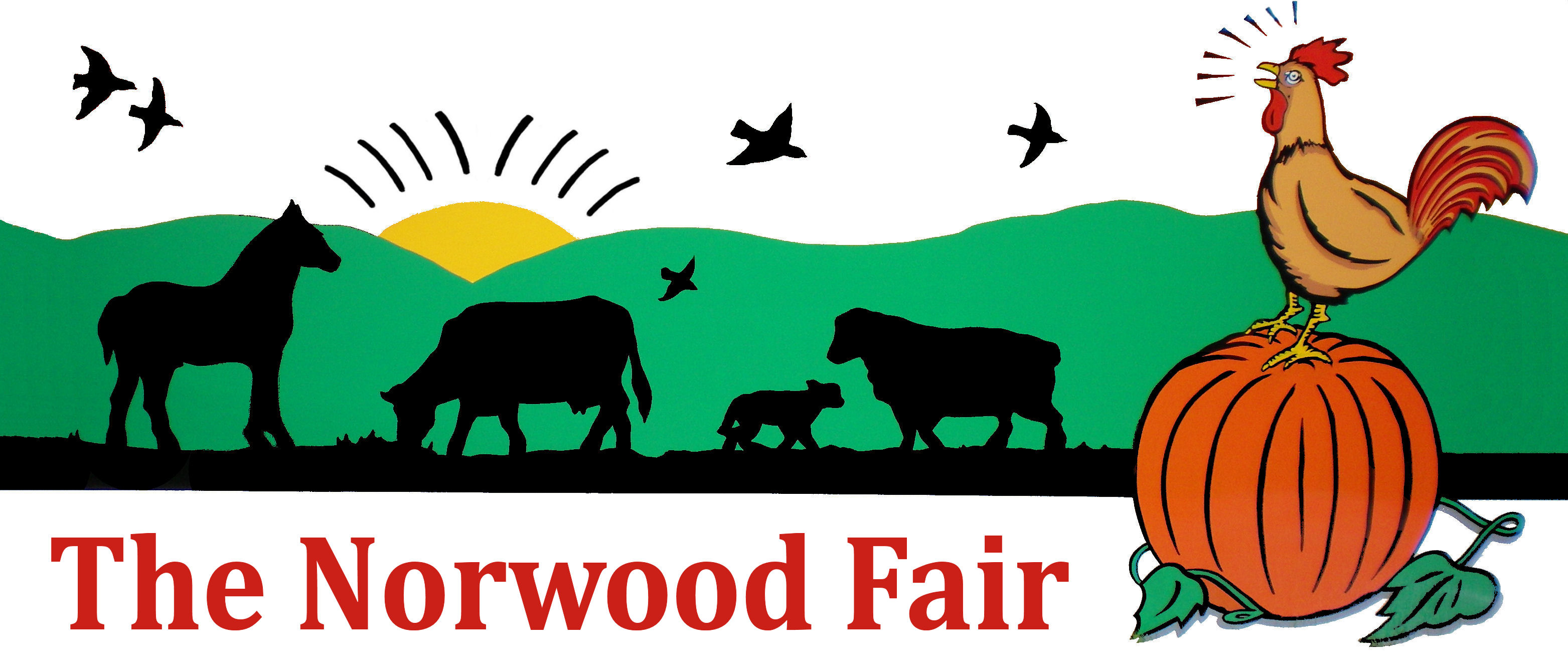 Established in 1868, the Norwood Fair has been a homecoming for friends and family to gather and proudly display the fruits of all their hard work from the season. The fair has grown and changed over the years but remains a gathering place for families to enjoy the horse shows, sheep & goat shearing competitions, antique cars, the midway and of course, cheering on the parade! Checkout all the details and events happening here: https://www.norwoodfair.com/
Book Your Fall Escape
With so much to see and do throughout Ontario this fall, be sure not to miss any of the local attractions by booking a short stay in an Ontario Cottage Rental! CottageLINK Rental Management would love to help you plan your perfect fall getaway, no matter which festival you plan to attend. Be sure to check out all our cottages or reach out and let one of our Cottage Country Experts help plan your trip.