Home
Cottage Rentals
Sunflower Cottage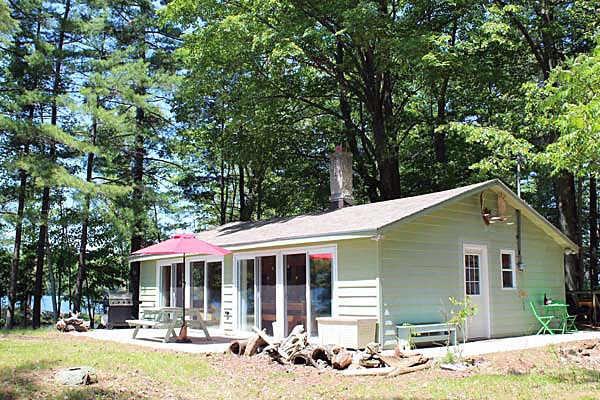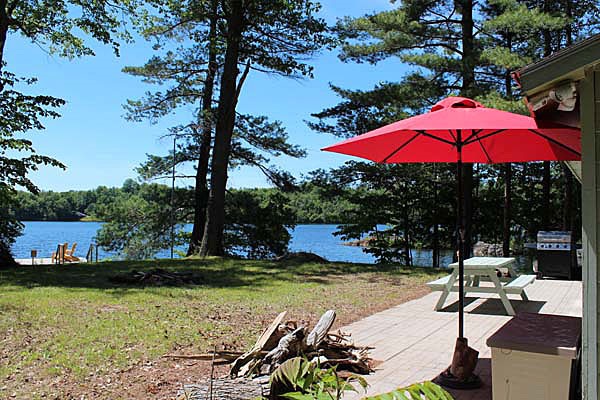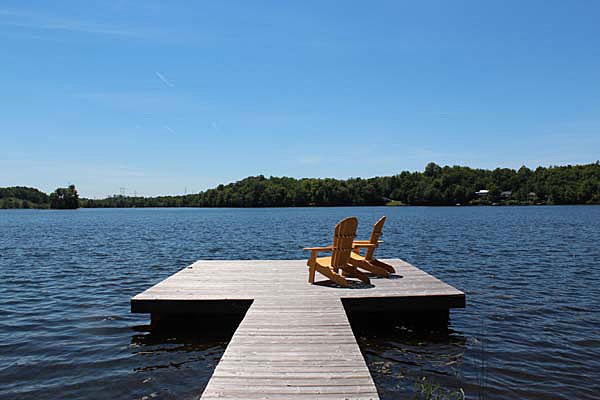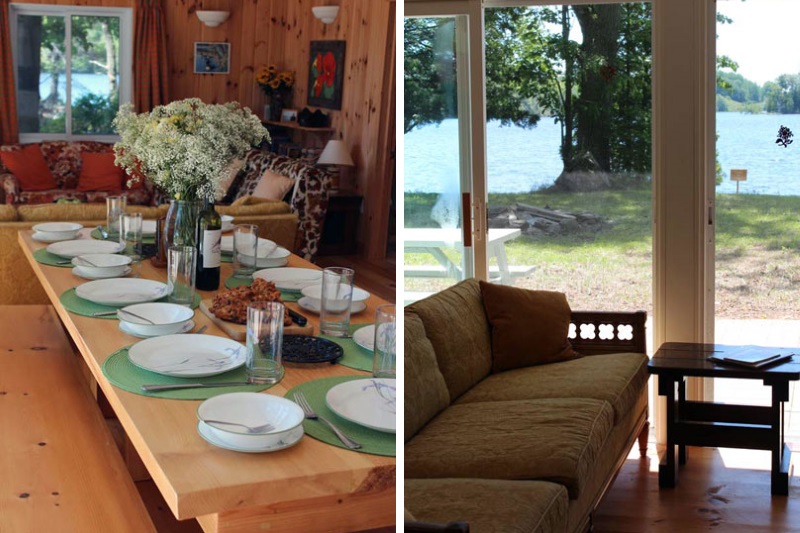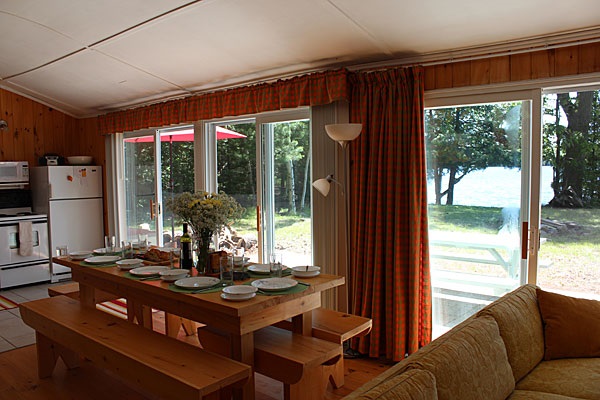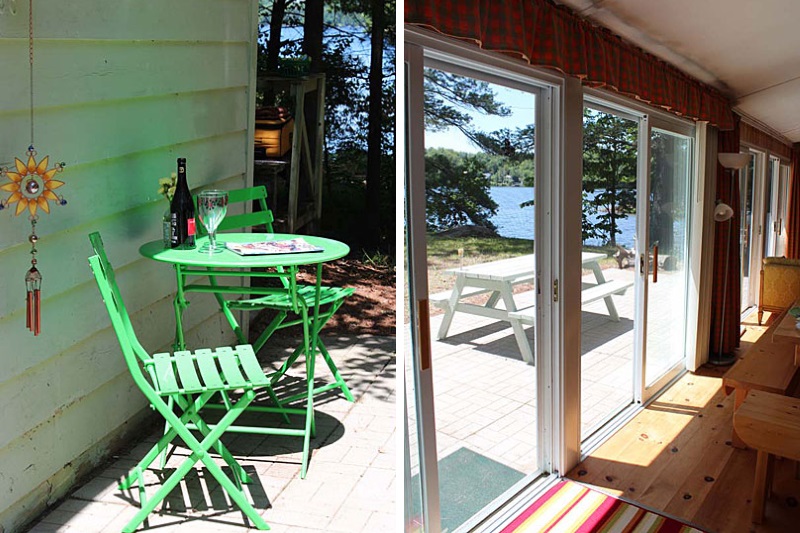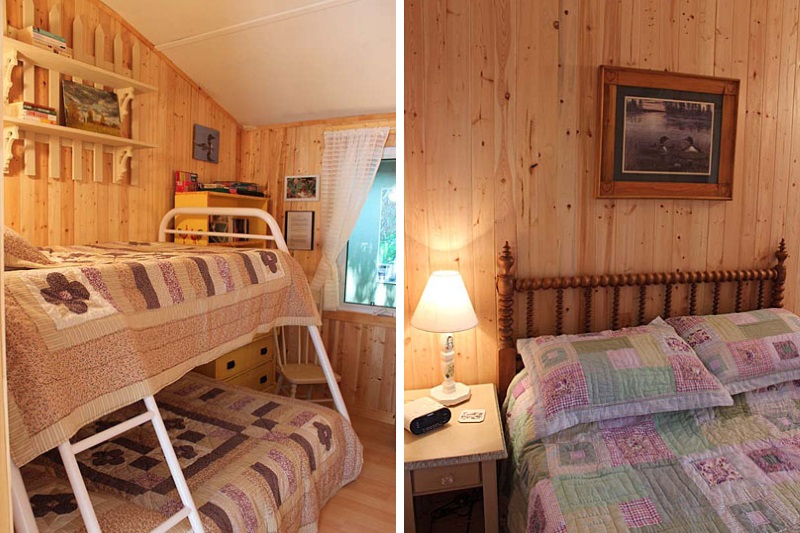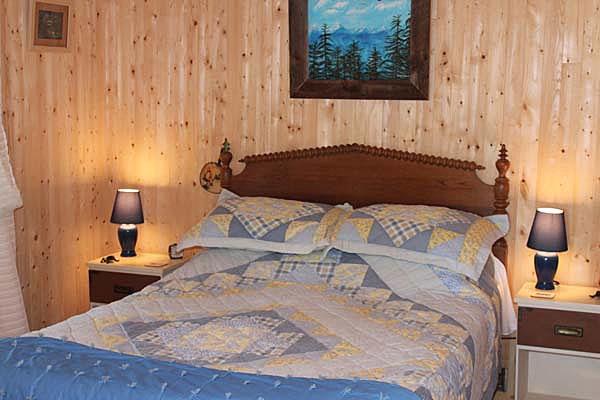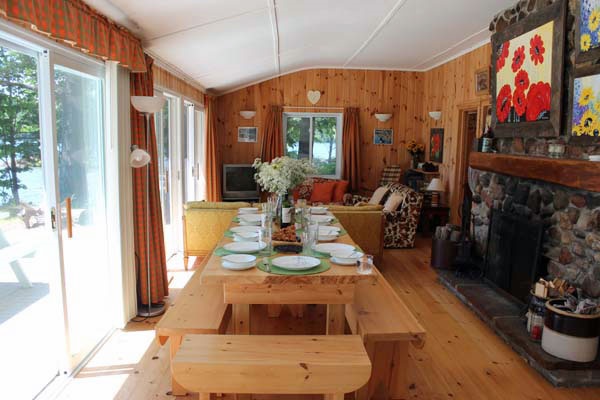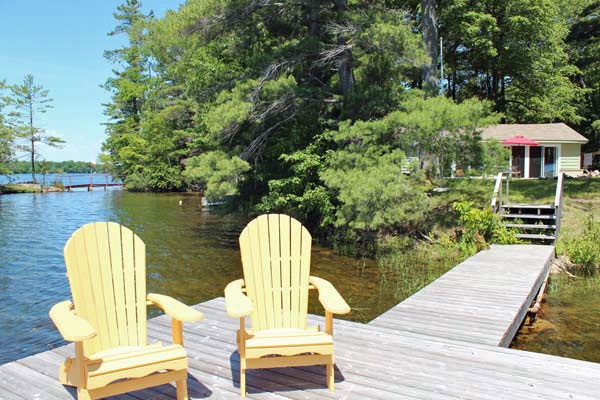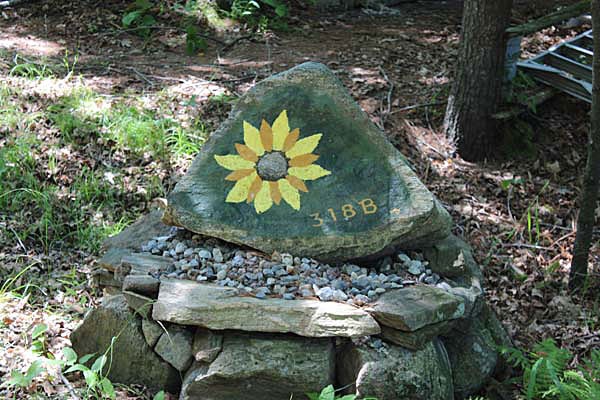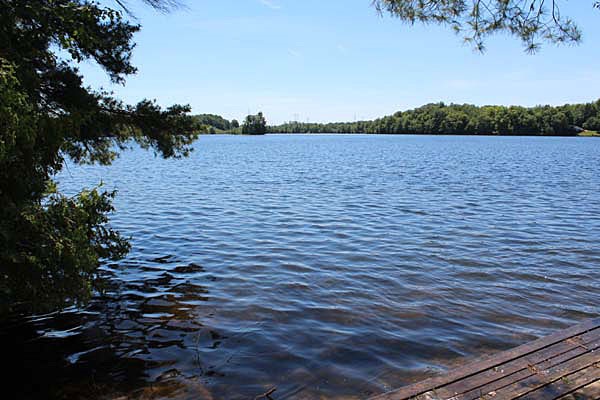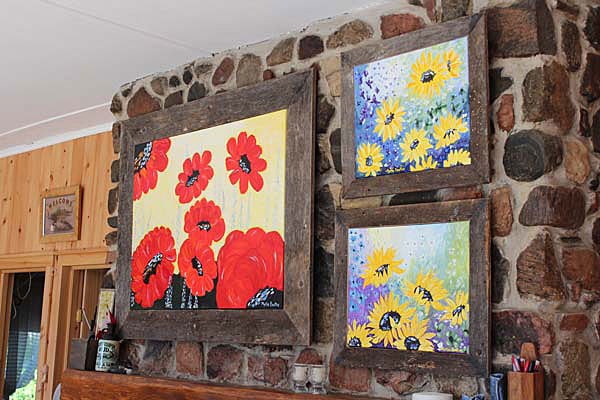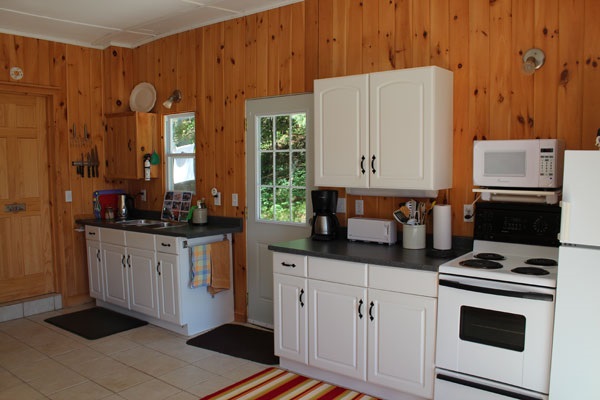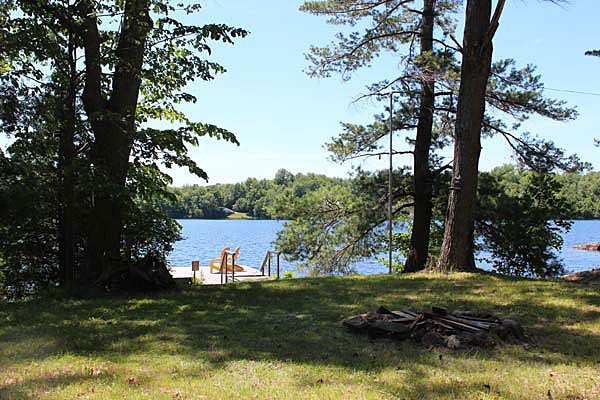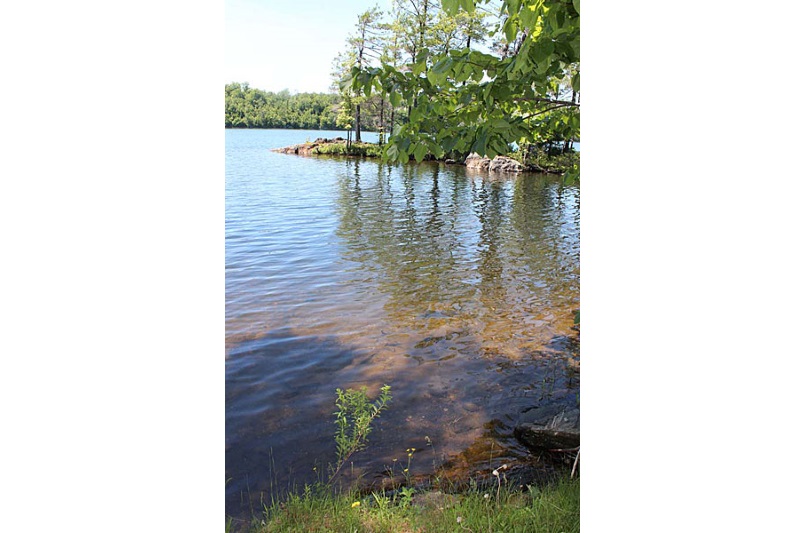 Bedrooms: 3
Bathrooms: 1
Area: Eastern Ontario
Town: South Frontenac
Sleeps: 6
Type: 3 Season
Water: Buck Bay
About This Cottage
If you are looking for wrap-around waterfront in an idyllic location, lots of privacy, and an updated, comfortable cottage, you have found it just 40-minutes from the city of Kingston. Ideally suited for a small family looking for a water-based vacation, Sunflower Cottage is ready to welcome you.
I visited Sunflower Cottage on an idyllic summer's day and sat on the patio, taking in the southerly view across the sparkling water, feeling relaxed and enjoying the tranquility. The waterfront wraps around the cottage offering shallow areas with some stones underfoot, a good-sized dock for sunbathing and excellent swimming and it's easy to imagine how children of all ages will enjoy the outdoors.
The cottage interior is warm and welcoming with colourful artwork and comfortable furniture. An open-plan design with plenty of windows across the waterside of the cottage brings light into the kitchen, dining and living areas so whether you are prepping a meal, enjoying it, or relaxing with a book on the couch, you'll enjoy great views. The hand-built dining table will seat everyone for meals or an evening board game, while the sitting area is perfect for relaxing with a good book.
Three well-furnished and attractive bedrooms are across the back of the cottage, and a four-piece bathroom completes the accommodation.
This area of Eastern Ontario is delightful with winding roads, small towns and Provincial Parks to visit. The city of Kingston is under an hour so makes a great destination for a day trip while a visit to the waterfront town of Westport should not be missed.
Unavailable

Selected

Available

Checkin only

Checkout only
Rate and Rental Information
Please note that bookings less than 7 days in advance are subject to confirmation of availability with owner
This property rents weekly only and Saturday to Saturday high & low season
---

Rate Table
Please note that a $84.75 (including tax) booking fee applies to all bookings
Please note that a $7.91 per day (including tax) Accidental Damage Waiver applies to all bookings
High Season: June 25 - September 6
Weekly (Saturday to Saturday)
$1,475.00
Low Season: September 8 - October 31, May 1 - June 24
Weekly
$975.00
Inside the Cottage
Sleeps 6 (Maximum 4 Adults)
3 Bedrooms (2 doubles, 1 with twin bunks)
1 x 4-piece bathroom
Fireplace
Satellite TV with DVD
Books, DVDs and games
Outside the Cottage
Waterfront dock
Patio table with bench & umbrella
Firepit
Propane BBQ
Dock with Muskoka Chairs
Things you need to know:
Pets are welcome at this property
Linens are provided for all rentals; please bring your own towels.
A post-departure cleaning service is included for all rentals; however, the cottage is to be left in a tidy condition.
The cottage has a southerly exposure
Due to large rocks it is not possible to moor a boat at the dock. You may bring your boat if you wish but will need to pull it up on land at the back of the property. There is a boat launch right next to the property.
Waterfront
On a point with extensive waterfront, some shallow entry with stones underfoot; deeper water off the end of the dock (not deep enough for diving or jumping). Water is clean and clear and beautiful for swimming.
Reviews
July 2019
This peaceful location was perfect for our 2 week getaway. We were able to take day trips, visit local artists and rent kayaks. We enjoyed the quietness of the area, very little motorized boats on the lower end of the lake, making it perfect for peaceful kayaking. My daughter loved the fishing, swimming and exploring. We seen beaver, turtles, snakes, and a herons's nest just to name a few. This area is apart of the Canadian Shield, rocks are everywhere, including in the lake. We were able to swim, but swim shoes are highly recommended, we also enjoyed floating devices as well. You feel that you are the only ones on the lake, the sunsets are the most beautiful I have seen in a long time, purple, blues, and so many others. Sitting by a very large fire each night after the sun goes down, ends each day perfectly. The cottage is very well kept, with the most attentive and caring house keeper. The owners of this cottage have made their little piece of heaven on earth available to everyone. Thank you, The Hunter family.
Elaine
July 2018
The views were stunning and the weather was very nice. It was very peaceful and i would definitely do it again.
Mike
June 2018
Sunflower Cottage is lovely. We live in Ottawa and rented it sight unseen in the winter months so we were not sure what to expect. There were 4 adults and 2 children, 6 & 10. It is spacious (accommodated 6 of us nicely) and well appointed. The decor is cozy, comfortable with pine floors, stone fireplace. The beds were comfy and the windows allowed for a nice breeze. They had lots of fans available if you had a heat wave like we did. The kitchen had everything you could need. Lots of hot water, nice tub/shower. We had an outdoor event tent that we put over the picnic table as the wind can take out the umbrella. Nice fire pit. Full sun and the dock had room for sunbathing, swimming, snorkeling and lots of fish-bass, pike etc. Tim's Lane is narrow, curvy and just before the cottage, a very steep hill. After the first time in, we were comfortable with it and actually towed our large pontoon boat and trailer in. The boat launch is right next to the cottage and lots of space to store the boat trailer. It is very private although there are a couple of cottages on Tim's but not close to this cottage. The lake at the dock is shallow and rocky, (water shoes a good idea, but great swimming just a few feet off) but we were able to tie the boat there with caution. Bob's Lake is incredible, larger than we thought with lots of islands-reminded us of the Thousand Islands. Clean water, and some hidden gems like, rope/cliff jumping and a sandy beach to boat up onto. The store/marina/gas station had a map of the lake for $2.00. We will definitely visit again.
Nancy
July 2017
My week was wonderful! I was alone (dropout time) and felt comfortable and safe. The birds were in song every morning and the the adult loons along with their little brown feathered babies were so much fun to see as they were taught how to fish. I made side trips to Westport, Newboro and Shabot Lake and enjoyed the differences each destination offered. The cottage with a wall of glass offered a full view of the property and lake. Yyou felt you lived outdoors as you relaxed reading, playing music, DVD's and TV. The cottage faced a well manicured lawn, shoreline nicely treed with a large lounging area at the end of the dock. The water was clean and the south west exposure provided sun all day long. I would like to return next year.
Heather
View Favorites
Amenities
BBQ Grill
Satellite TV
Fireplace, Wood/Gas
Firepit
Dock
Wood Fireplace
Waterfront
Summer: Sat-Sat only
MaxAdults
Pets Allowed
Things to do
---
Distances
Distances shown are "as the crow flies".
Driving distances will be longer.
NOTE
that directions are approximate. Exact directions are provided upon booking