Home
Cottage Rentals
Sunburst Point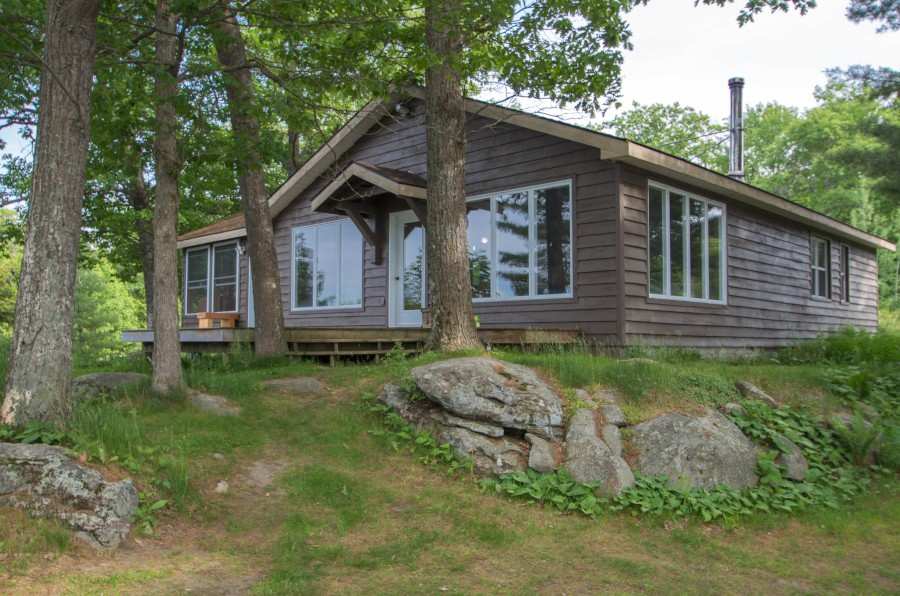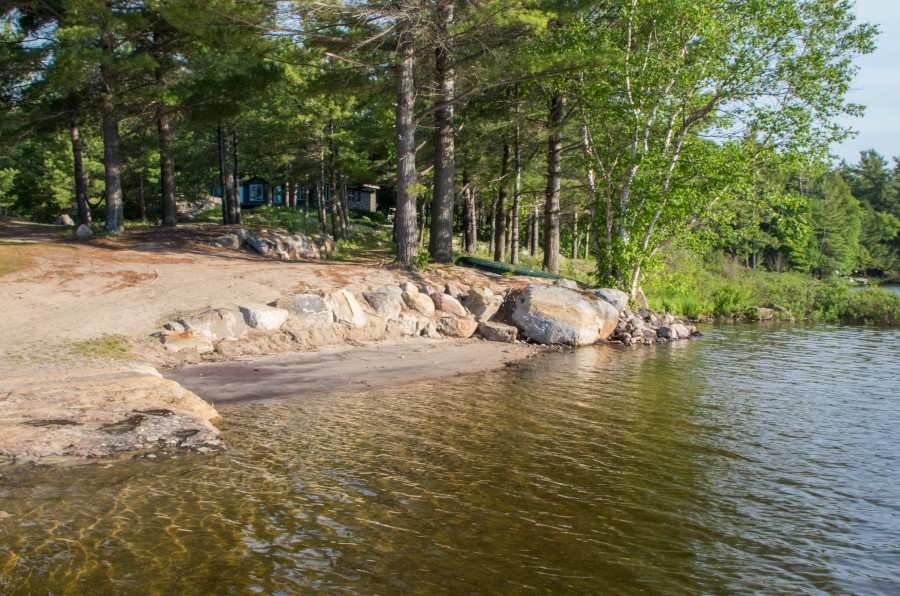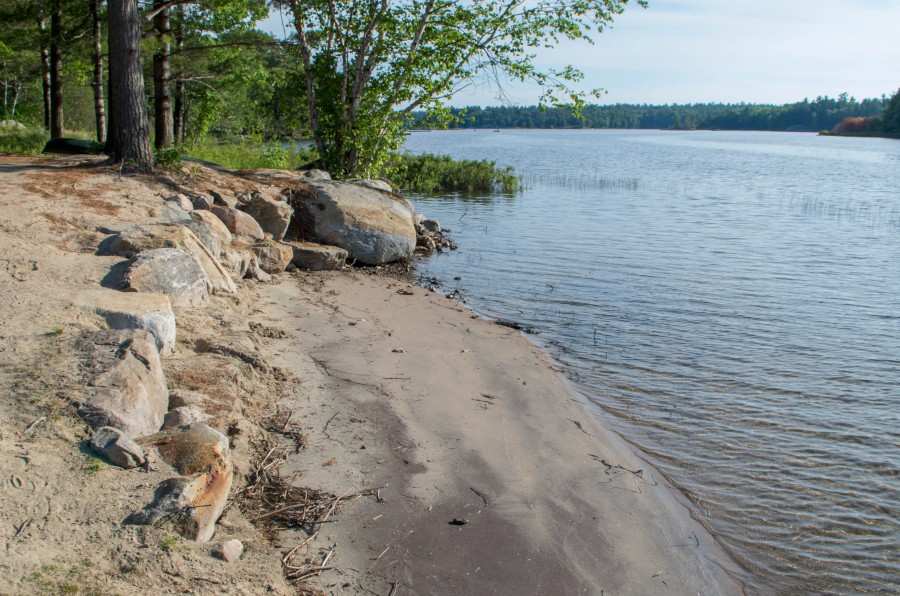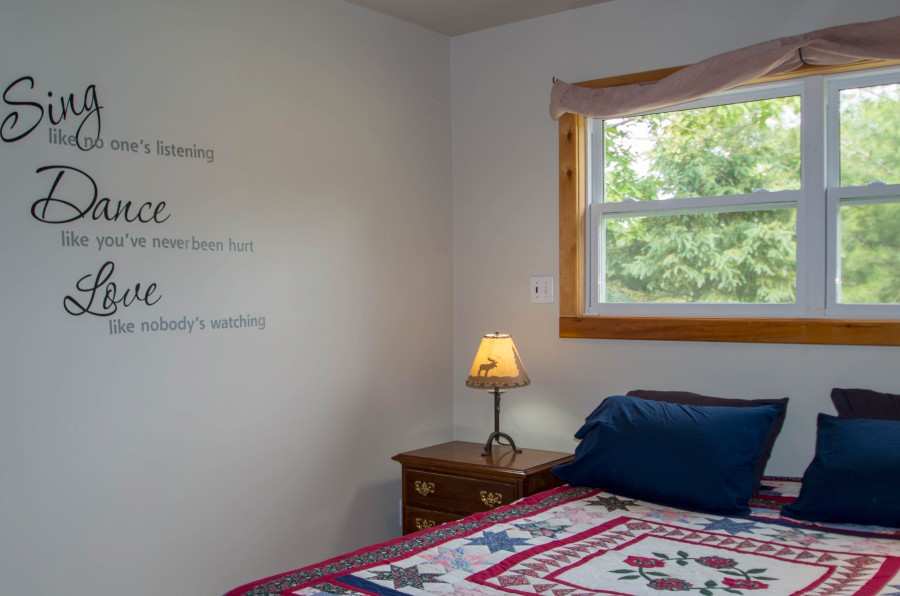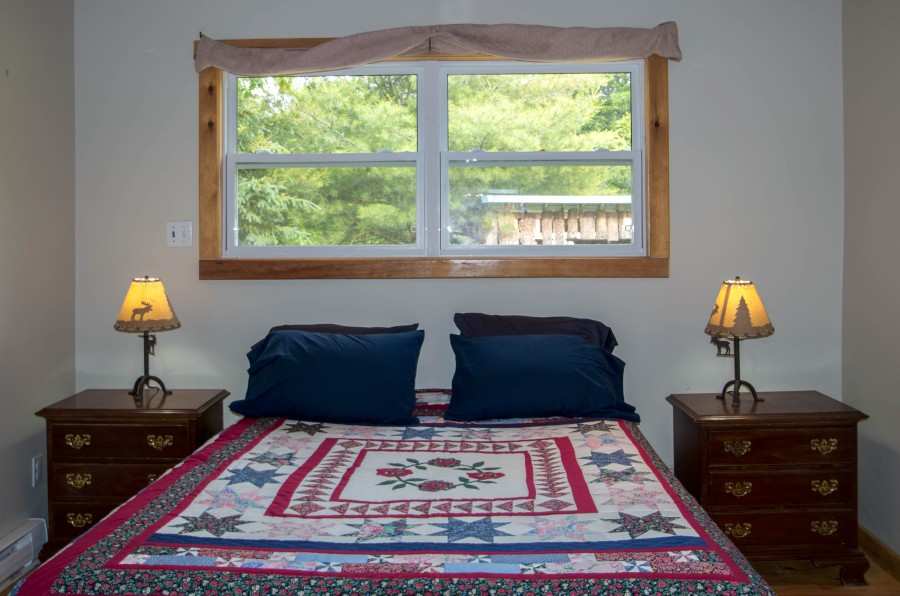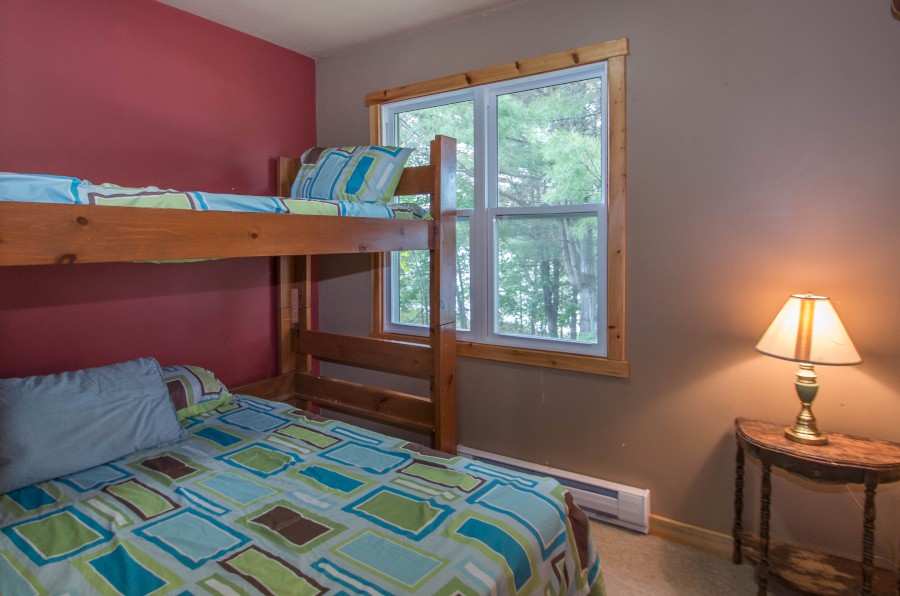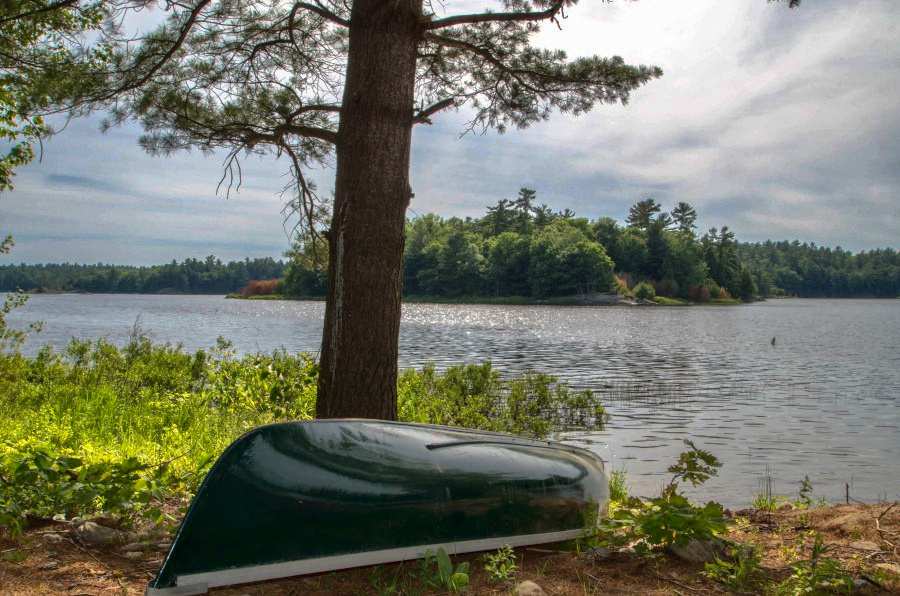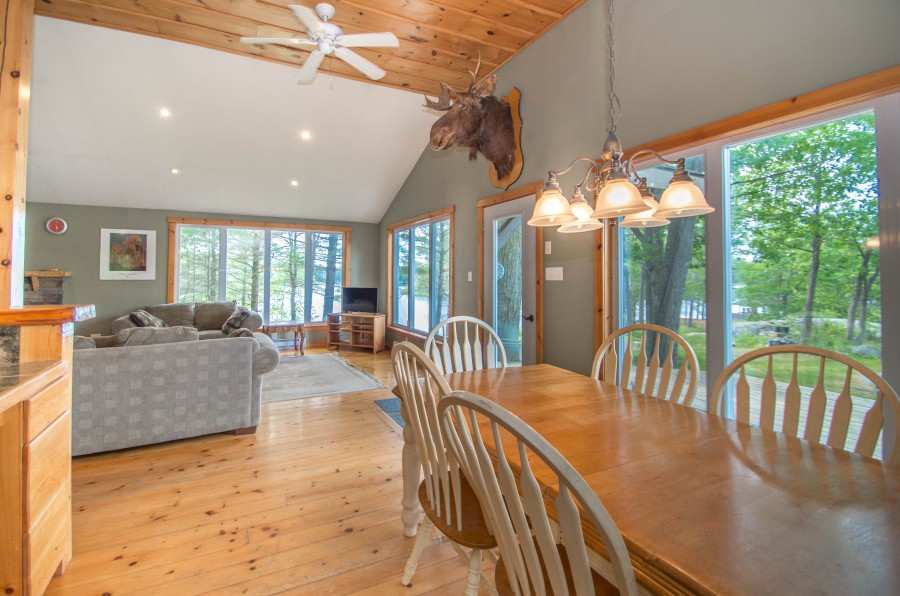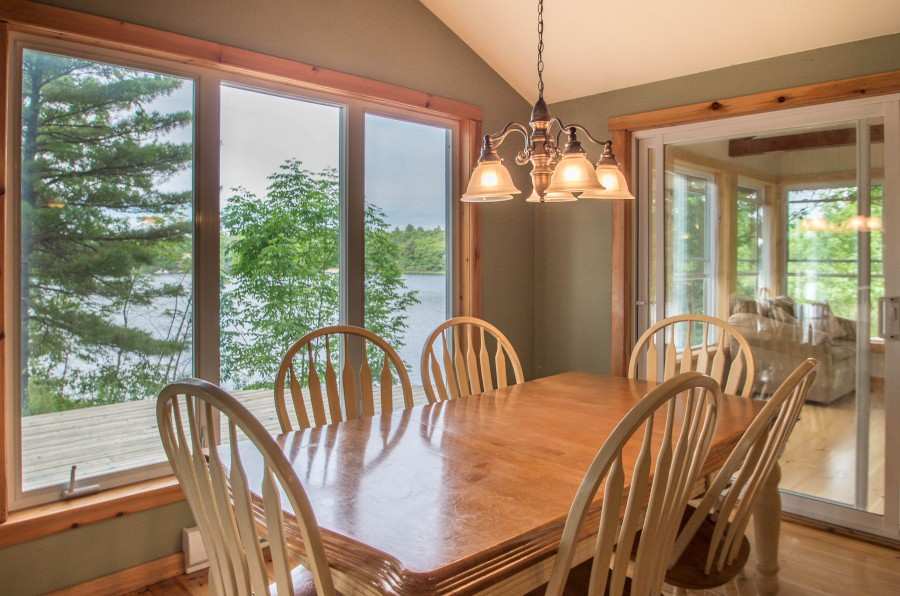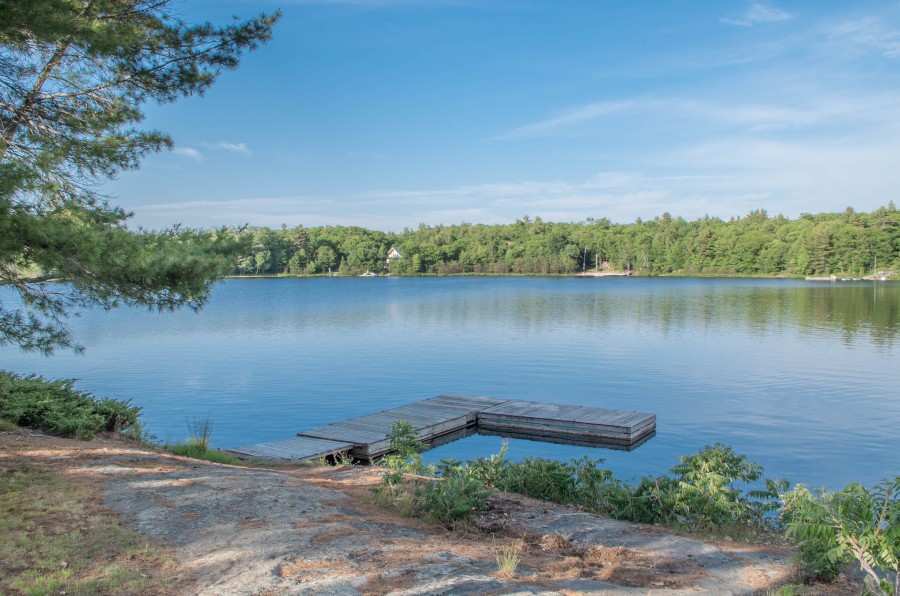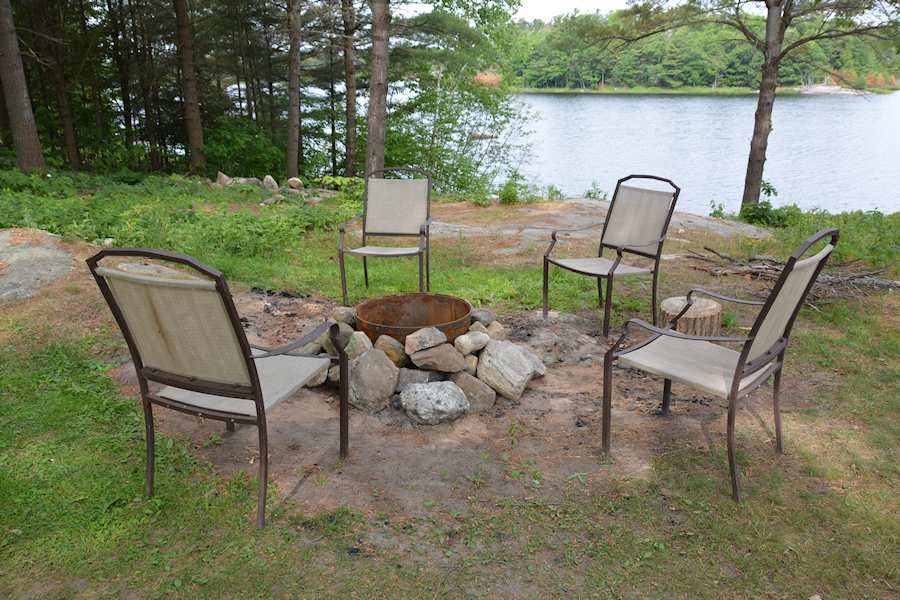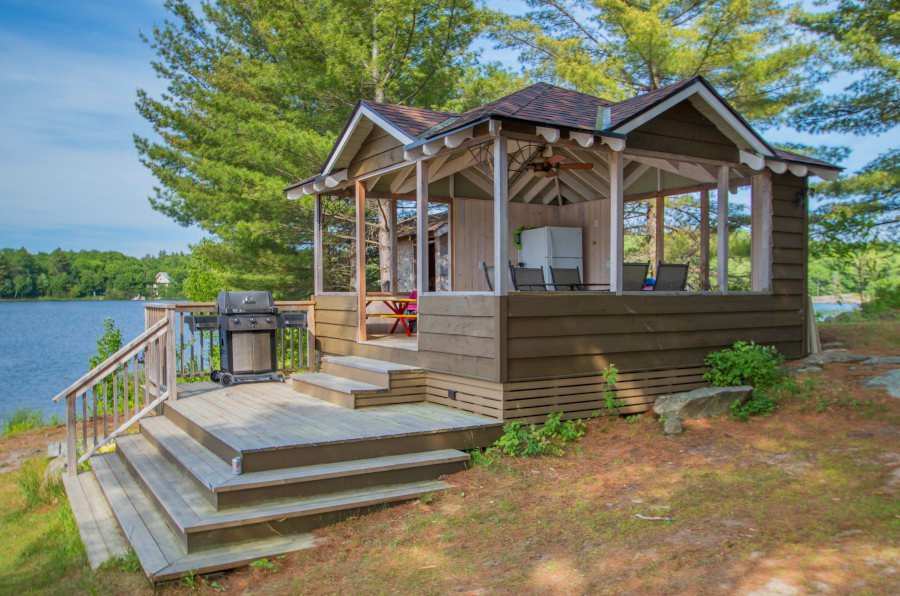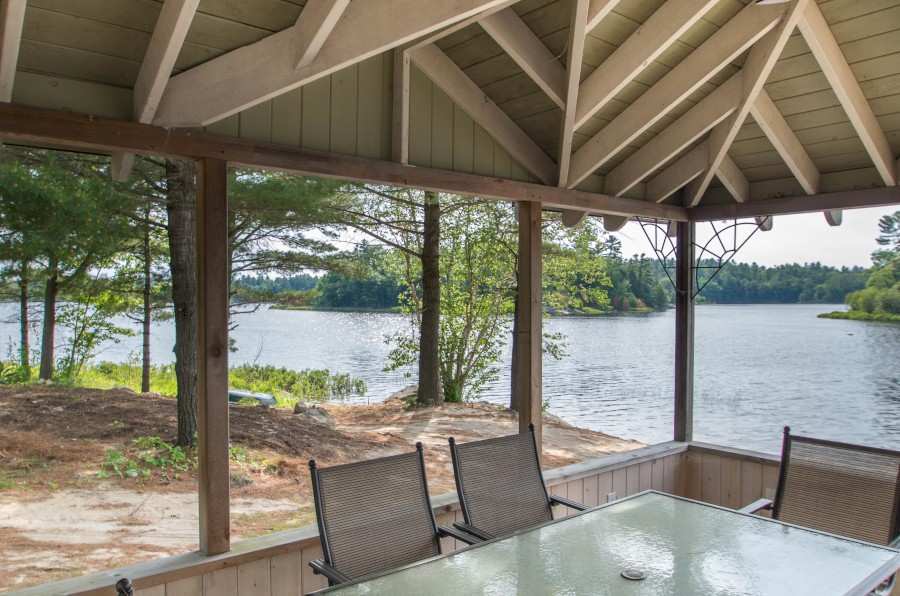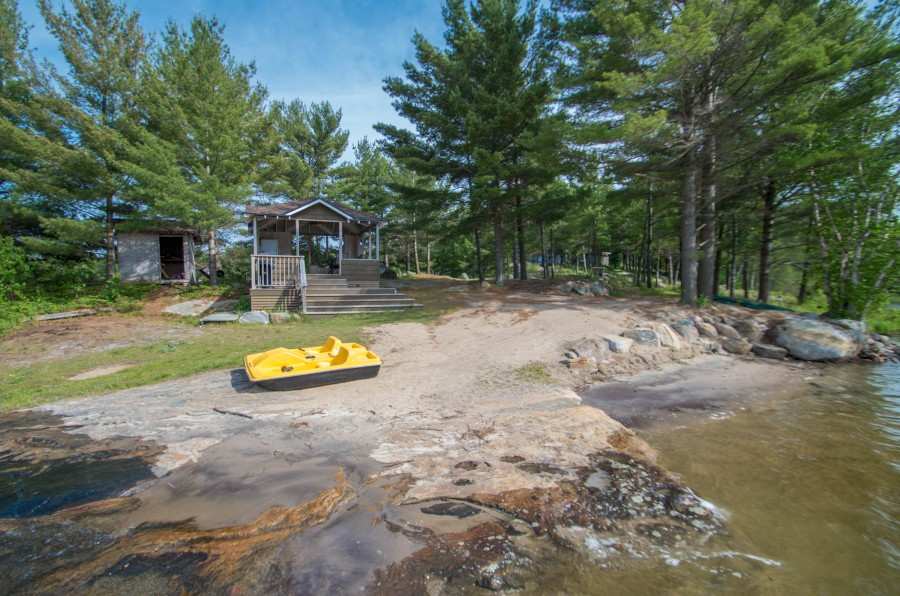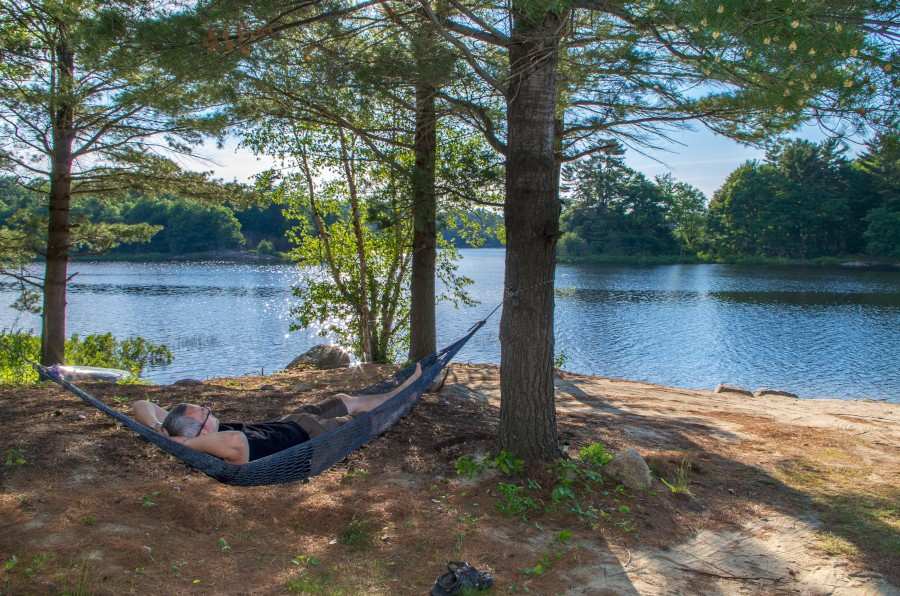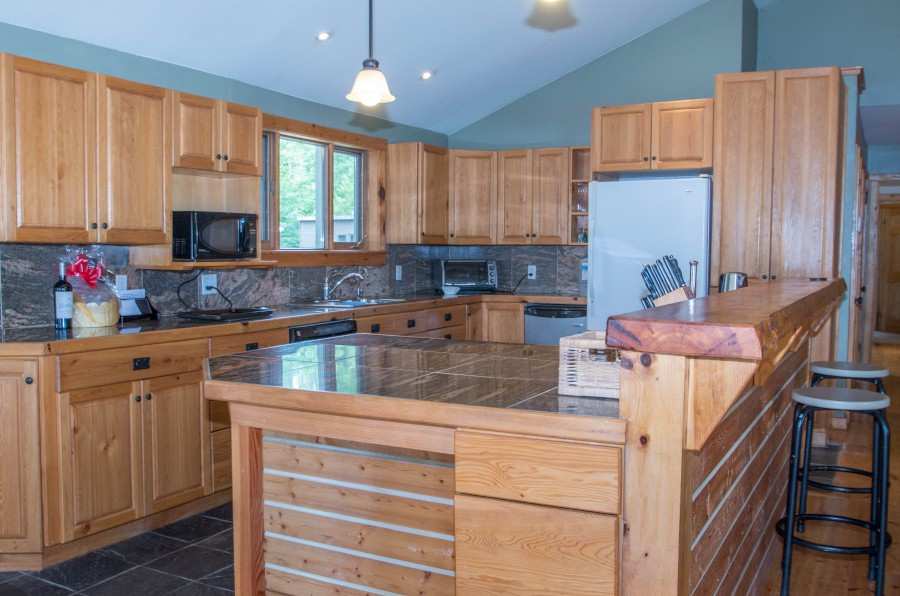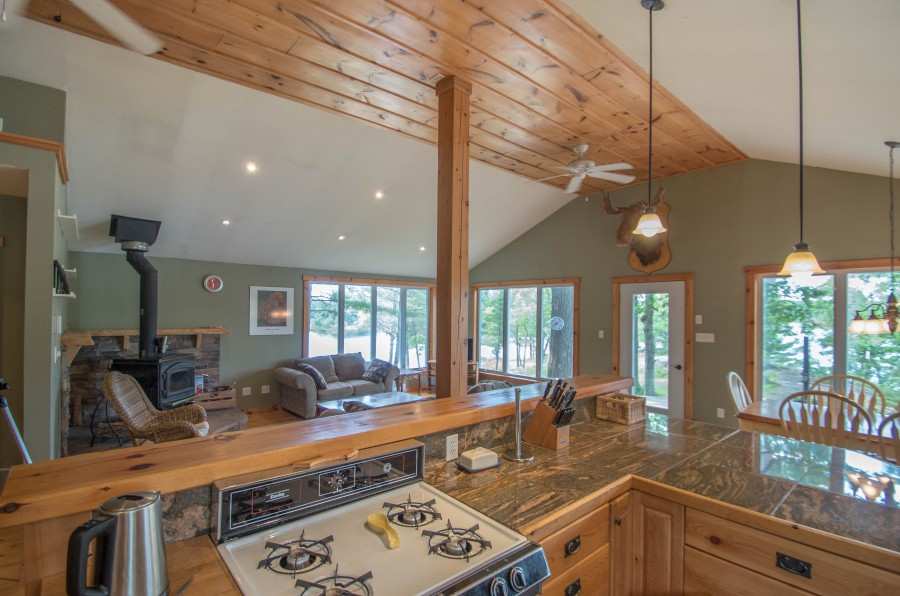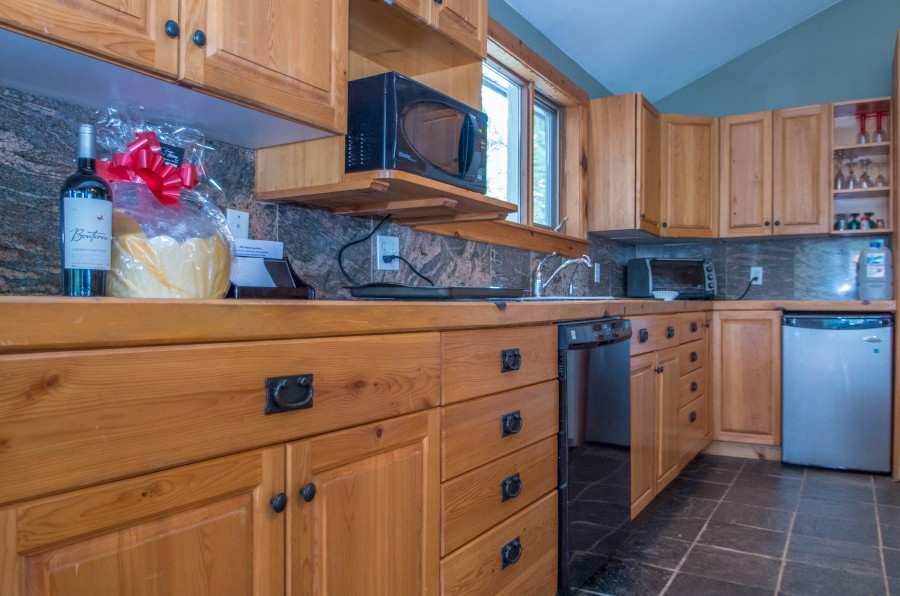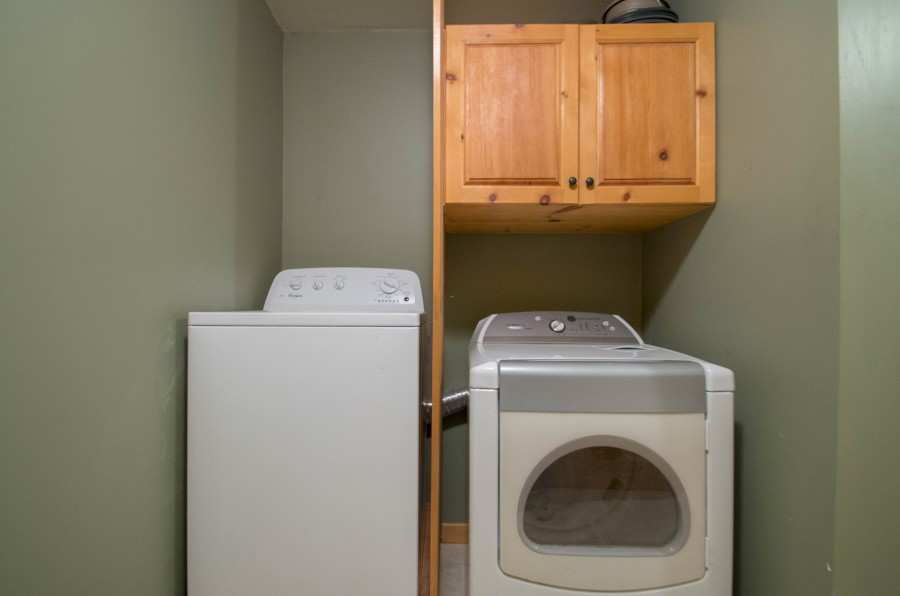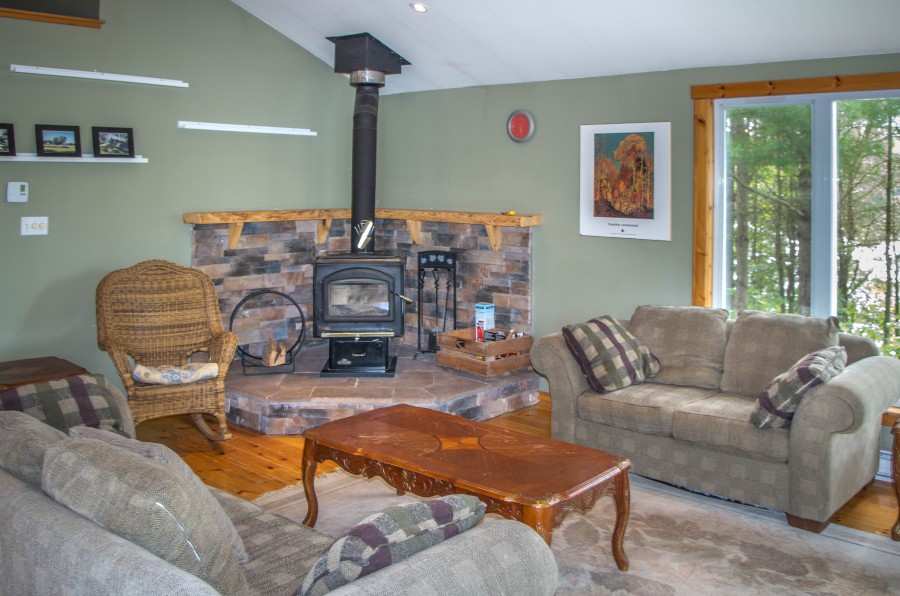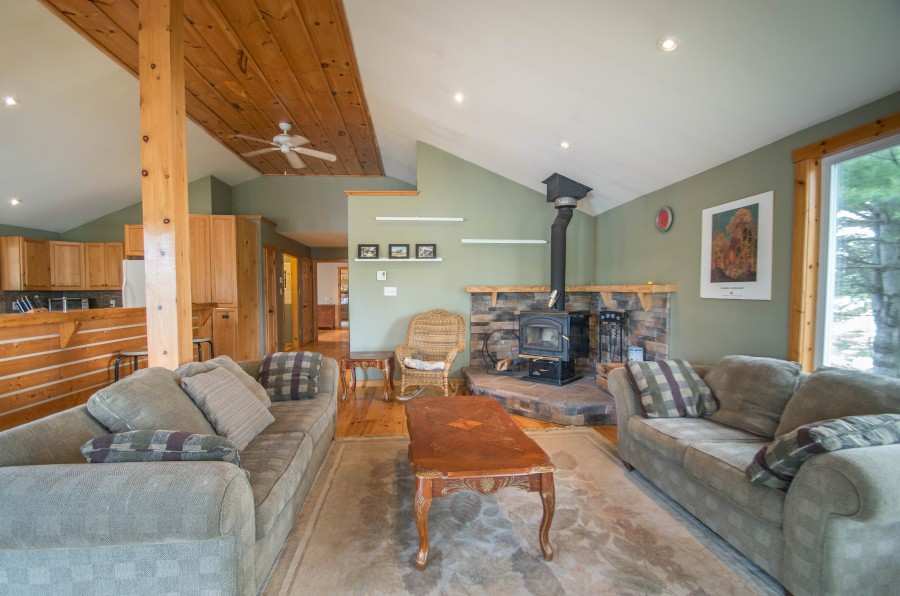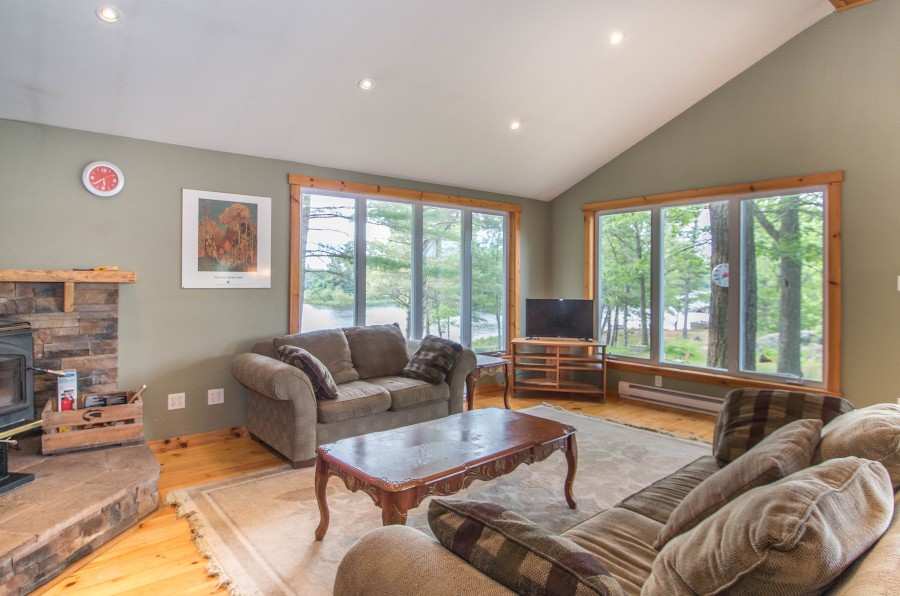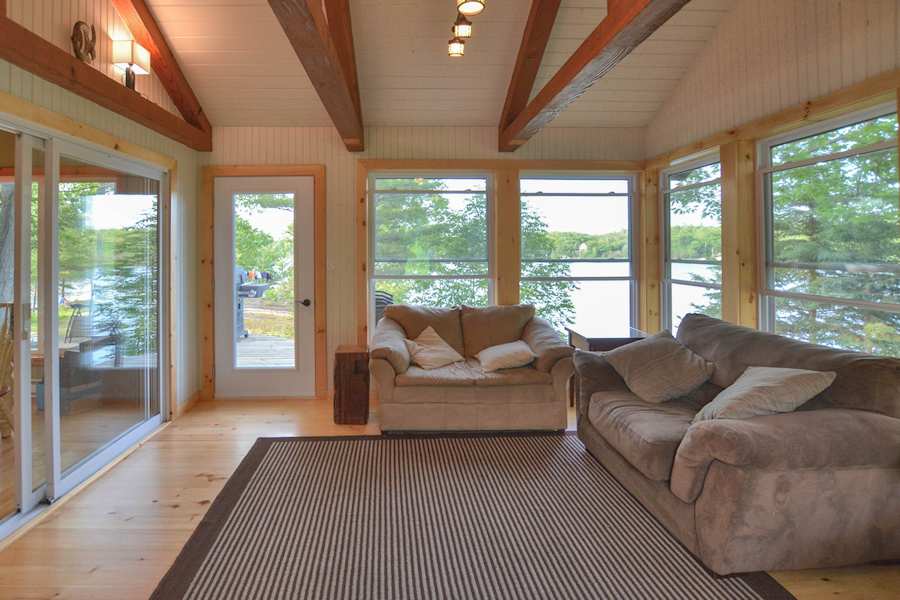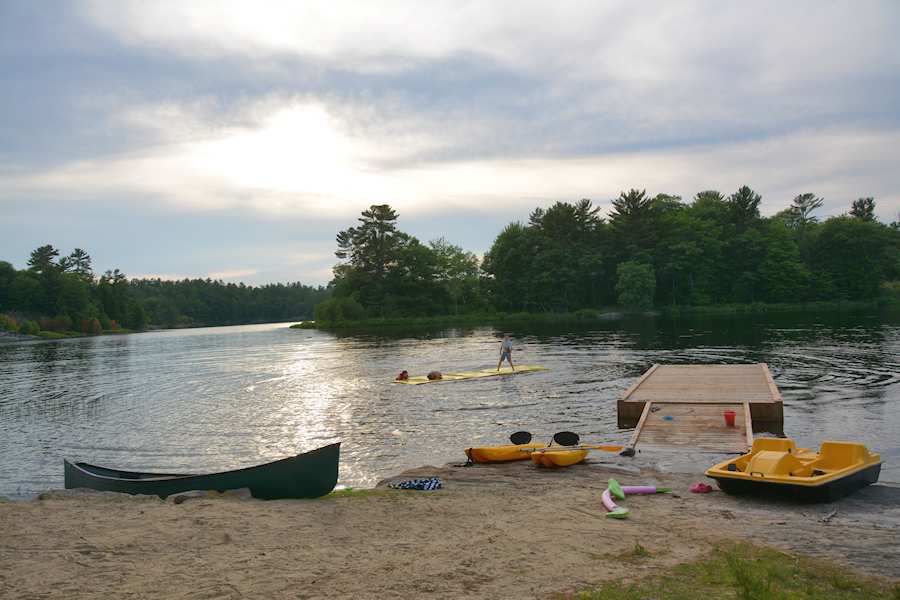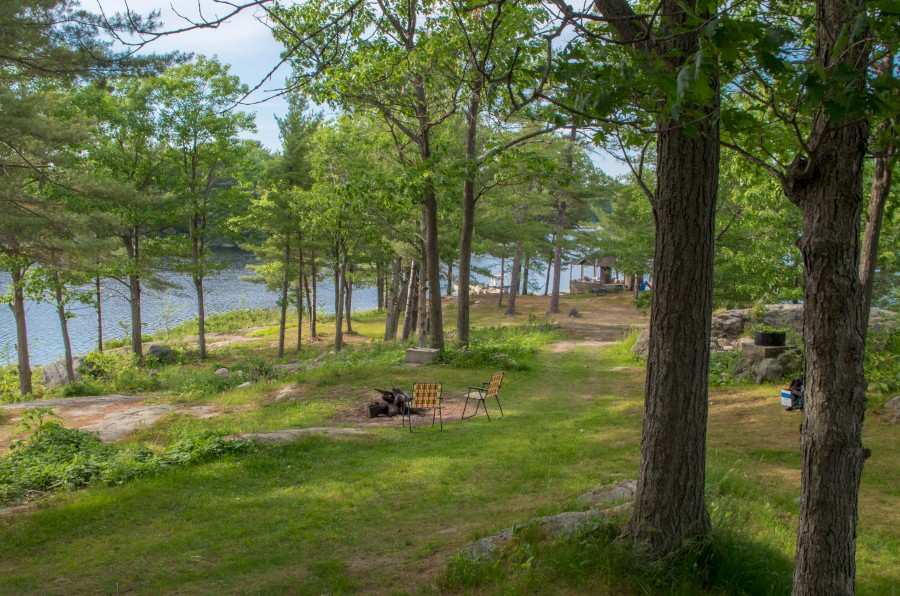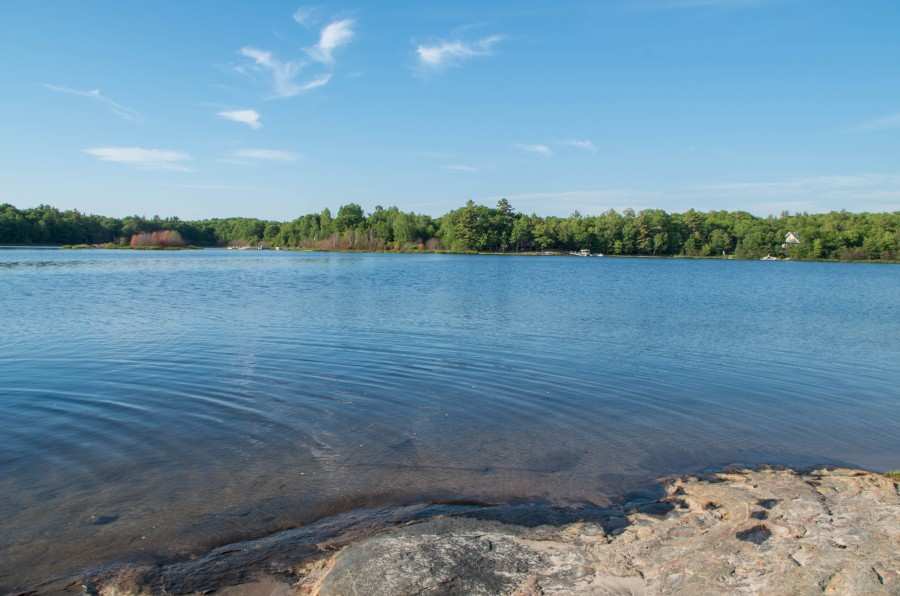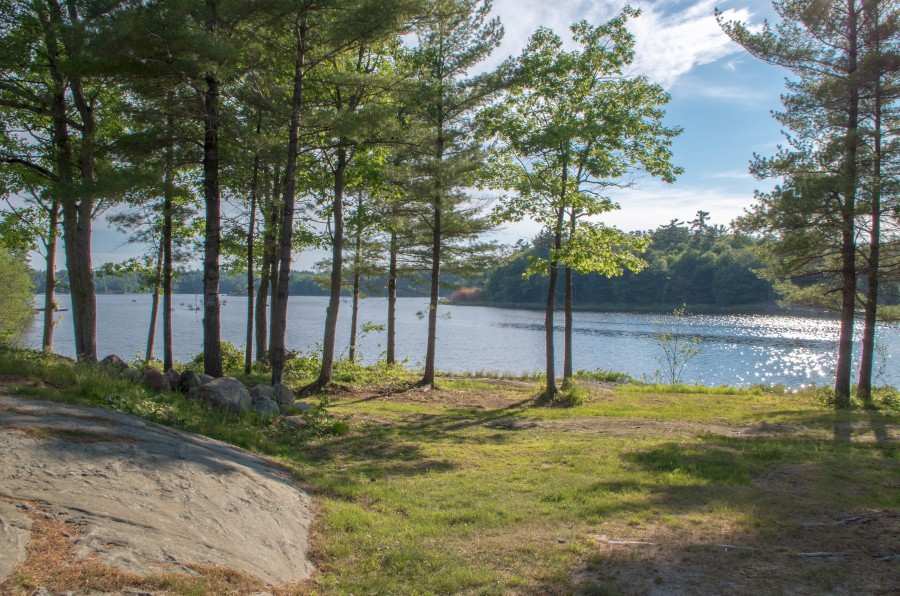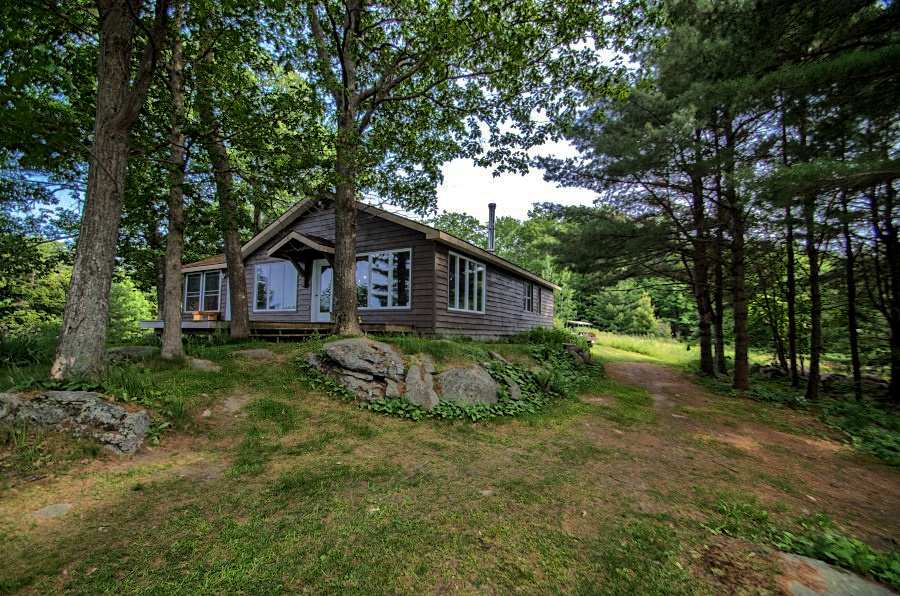 Bedrooms: 3
Bathrooms: 1
Area: Parry Sound
Town: S Archipelago
Sleeps: 7
Type: 3 Season
Water: Woods Bay
About This Cottage
Water access cottages are a great choice for many reasons - they may offer more privacy, more seclusion, a true traditional cottage adventure and, of course, they often come at a price less than what you'd pay for a cottage with a driveway. Sunburst Point scores high on all of these points.
Sunburst Point was named for the wonderful effect of the sun on the property, whether it be the full sun on the dock or yard, or the filtered light trickling through the pines giving the whole area a magical appeal. Arriving at the cottage at dockside, you might be happy to spend the entire week right there. The dock and beach area are overlooked by a gazebo complete with fridge and covered seating. Your group will enjoy spending time here swimming, sunning or coming and going during your exploration of the waterways.
A pleasant stroll up the path takes you to the cottage. Inside you'll be immediately treated to a bright and airy open concept living-kitchen-dining area that enjoys views to the property and waterfront. Adjacent to the dining area you'll find a great little Muskoka-type room - perfect for games, catching up on a book, enjoying a coffee or just having a snooze. There are 3 neat bedrooms and a 4-piece bathroom to sleep your family on comfort.
The cottage is a pretty easy 10 minute ride from Moon River Marine, but you'll probably want to spend some time exploring the channels and bays in the surrounding waterways. If you feel like a trip back to the mainland, the marina has a lot of the basics you need, and the town of Mactier is a very pleasant 20 minute drive down the winding and scenic Healey Lake Road.
We don't think Sunburst Point will stay a secret for very long - you may want to book before word gets out.
We don't think Sunburst Point will stay a secret for very long - you may want to book before word gets out.
Unavailable

Selected

Available

Checkin only

Checkout only
Rate and Rental Information
Please note that bookings less than 7 days in advance are subject to confirmation of availability with owner
This property rents Saturday to Saturday weekly only.
Sorry, no weekend bookings - weekly only
Note: Canoe is not available June 27-July 4, 2020
---

Rate Table
Please note that a $84.75 (including tax) booking fee applies to all bookings
Please note that a $7.91 per day (including tax) Accidental Damage Waiver applies to all bookings
High Season: June 26 - September 7
Weekly (Saturday to Saturday)
$2,100.00
Low Season: September 8 - October 31, May 1 - June 25
Weekly
$1,075.00
Inside the Cottage
Sleeps 7 (Maximum 5 Adults)
3 bedrooms (Master with queen. 1 with twin bunks, 1 with double with single bunk over)
4-piece bathroom
Kitchen with stove, fridge, dishwasher and microwave
Washer and dryer
Muskoka room perfect for reading, games, relaxing
Living room with wood stove and great water views
TV (not Satellite) with DVD player.
Outside the Cottage
Fabulous dockside covered gazebo with seating, fridge (note that BBQ in photo has been moved to the cottage deck)
Propane BBQ at main cottage
Variety of waterfront, including 35 foot sand beach beside the dock and gazebo
Canoe, 2 kayaks, 2 children's kayaks, 20-foot water mat Note: Canoe is not available June 27-July 4, 2020
Two Docks
Fire Pit
Large lawn behind cottage
Things you need to know:
Note: Canoe is not available June 27-July 4, 2020
Property is water access only
Location is about 2 hours north of Toronto
Linens, pillowcases and towels provided - please bring your own beach towels
Pets not permitted due to owner allergies
At time of publication, the foam water mat shown in the photos is available. Please note however, that if it suffers damage during the rental season its continued availability, unfortunately, cannot be guaranteed.
Waterfront
The cottage has an extensive waterfront, with a sand beach, shallow entry and a soft sand bottom. The water is clean and completely weed free. There are two docks at the cottage – one by the point with a gazebo, and the other one on the east side, perfect for swimming, fishing, and parking boats. You can experience great sunset views from the gazebo, and sunrise views from the side dock. Both docks have deeper water suitable for diving from, ranging from 8-9 feet deep.
Reviews
July 2019
Sunburst point is exactly that...a sunny place with beautiful views of the sunrise and sunset. It is aslo very shaded with tall pines and oak trees. It's location on Georgian Bay is awesome...it is about a 10-15 min boat ride from Moon River Marina and about one hour boat ride to Parry Sound. Once you arrive at the Marina, the staff is friendly and helpful. You can park at the marina for free using the cottage owner's parking pass and take a water taxi to the cottage or do as we did and bring your own boat. The launch is free and well kept and we had to pay an additional $6 per day to park the trailer there. The marina has an LCBO on site as well as a small garbage/recycle depot next door. The gas is expensive as all marina gas is selling only premium gas. Whenever you return to the marina, their staff is always there to help you dock. The cottage is very nice and up from the water. The owners provide you with a transport wagon/wheelbarrow to get all your belongings up to the cottage. I wouldn't recommend this cottage for anyone who is unstable walking. The dirt path is clear with some large flat rock surfaces and solar lights ...good for nightime swims or late boat arrivals. The great thing about this cottage is that there are 2 docks...the newer dock is at the end of the point where there is a clean and weed-free sandy beach (water toys, swim pad, kayaks, canoes, pedal boat....and deep clear water at the end of the dock to dive and swim off of). It also has a second dock around the point in a very calm and protected bay where we docked our boat, out of the wind and boat traffic. Unfortunately this dock was much older with some rotting boards, cleats that were not secure but safe enough. We found a spot to tie off on the south side of the dock with a few solid rings. There are many islands, bays, and interesting places to canoe to. Inside the cottage in the hallway the woners have posted up a few large maps of the area which were helpful to plot out and see whats around. If you are boating this area we recommend a good marine GPS because of the many rocks, shoals, and islands. The cottage was topically clean with everything you could need inside. All appliances were good and worked well including a very old gas stove that did the job just fine. It was nice to have dish soap, laundry soap, dishwasher pods, garbage bags, plastic wrap, storage containers, spices and oils, sugar, coffee and tea bags, and 1 ply toilet paper all supplied for us, so it was less for us to pack. It had a huge selection of movie DVDs but unfortunately we had to view them on a very small and old tube TV (not the TV you see in the listing photos). With the fire ban, we took advantage of those movies in the evenings. There were lots of cards, board games, and books for all ages. There was a BBQ in the back with extra propane tanks if you run out (which we were good on one tank for the whole 2 weeks), as well as a big open flat space to play badminton (they have rackets and a birdie) kick a ball around or play catch. The gazebo at the point by the beach had a fridge and sitting area with a great view. Overall we enjoyed our stay at this cottage but for this price we feel a few things would need to be replaced/fixed/upgraded for us to return...the cottage needed a deeper cleaning (although the floors, appliances, countertops, carpets were clean, areas such as baseboards needed cleaning, windows were dirty and covered with old webs, not all screens were secured properly so mosquitoes could get past a few of them, kitchen chairs were dirty, ceiling fans very dusty and many webs all over them...these little things would have made a difference. The BBQ grills were old with flaking rusty spots, the second dock needed more cleats/rings secure on the one side and a few boards need replacing for safety, a better TV would have been appreciated, the double bed below the bunk bed was extremely squeaky and the matress very very hard, the second bunk bed was also very squeaky, ant traps were needed for the kitchen, and a proper curtain in the master bedroom would have been nice to have. All in all, we had a great time. You can't beat this private location, nice cottage layout, and everything the owners provide you with.
Tracey
View Favorites
Amenities
BBQ Grill
Dishwasher
Firepit
Dock
Kayak
Canoe
Wood Stove
Waterfront
Summer: Sat-Sat only
MaxAdults
Boat Accessible Only
Things to do
---
Distances
Distances shown are "as the crow flies".
Driving distances will be longer.
NOTE
that directions are approximate. Exact directions are provided upon booking