Home
Cottage Rentals
Magnetawan Cottage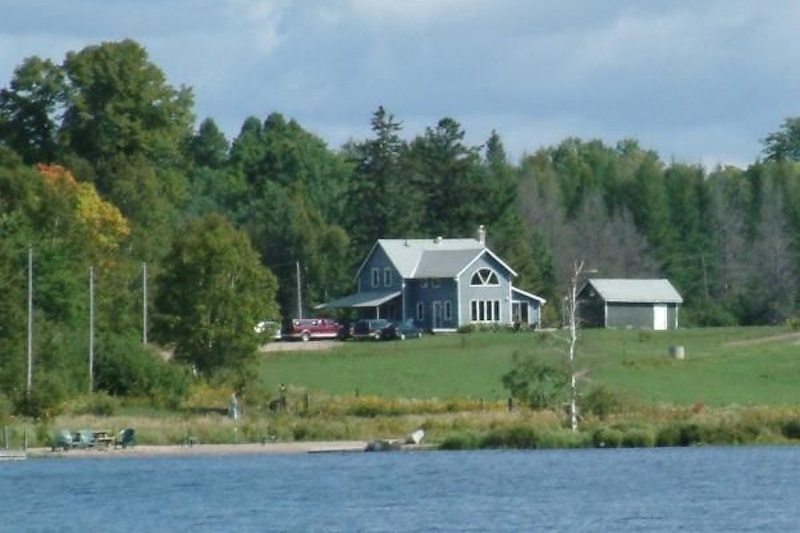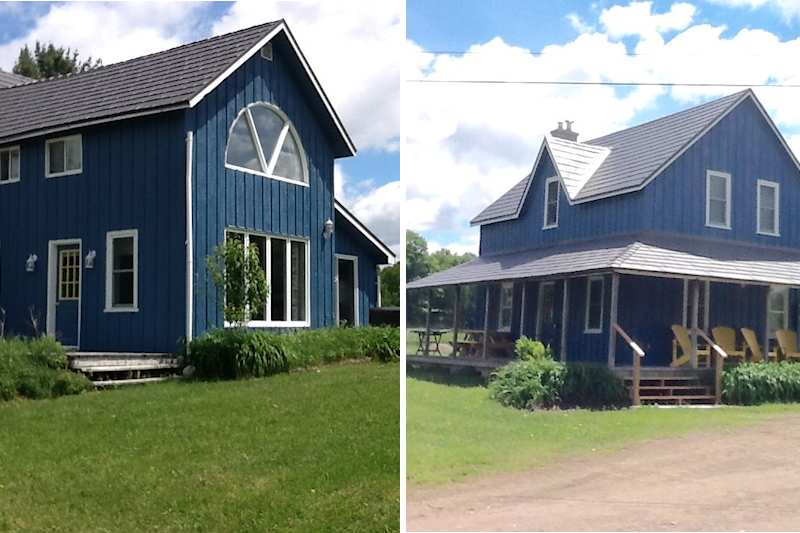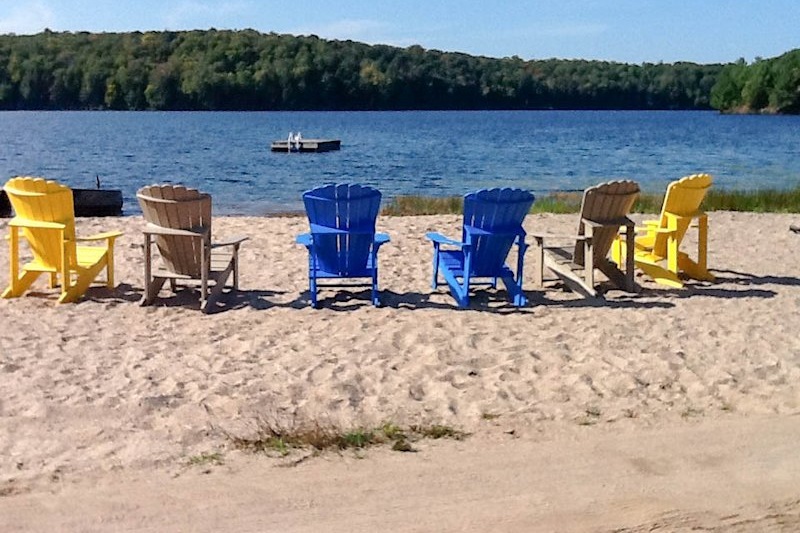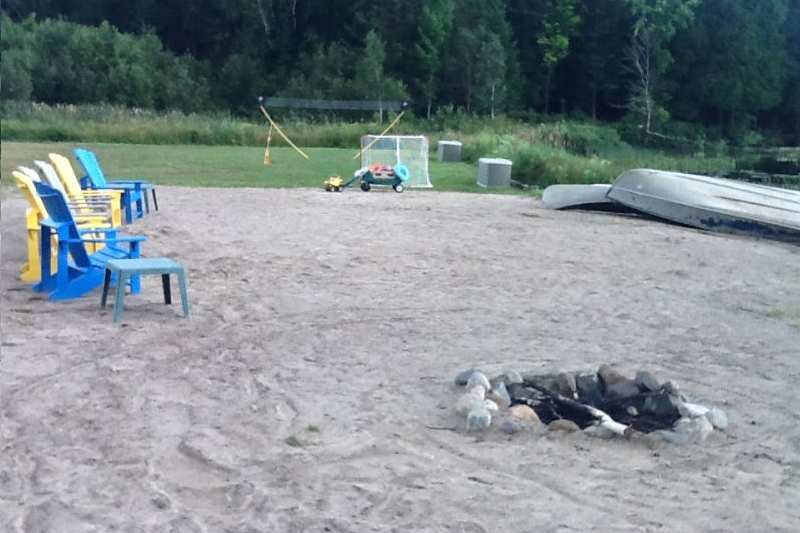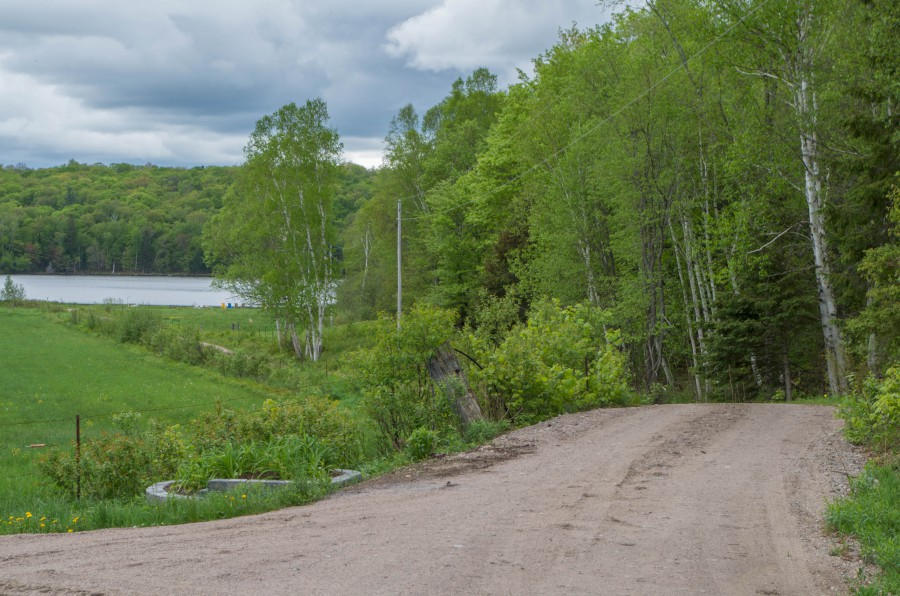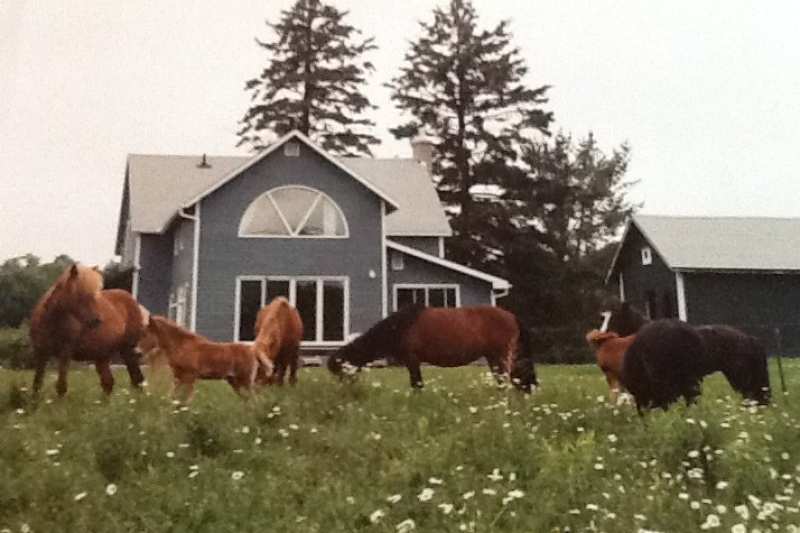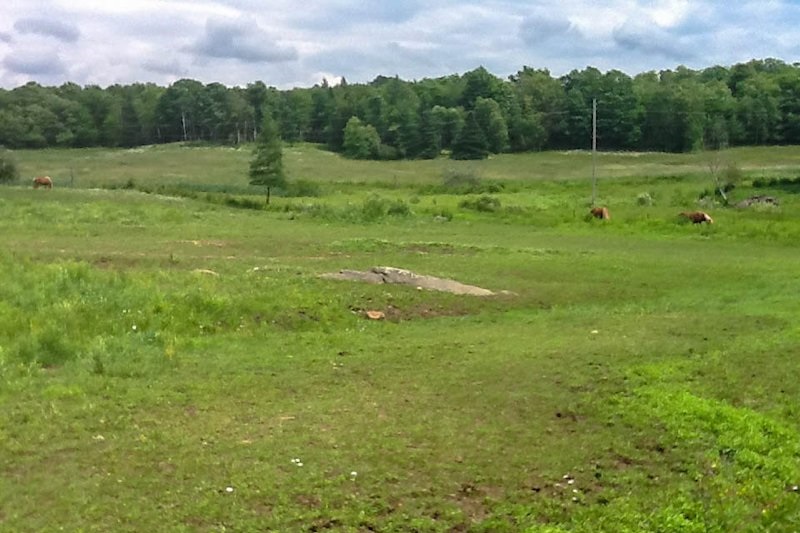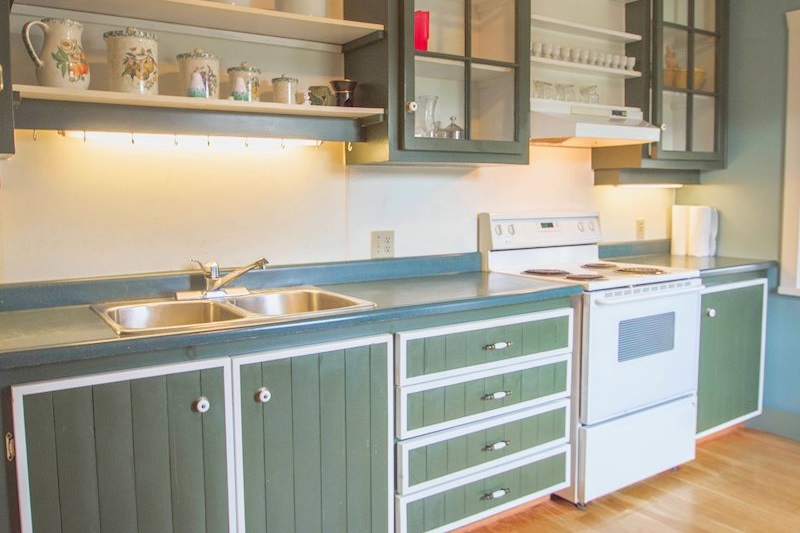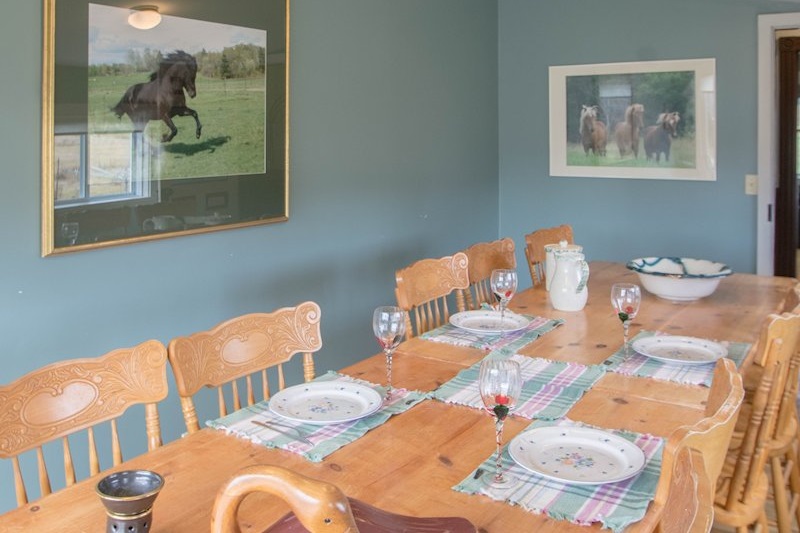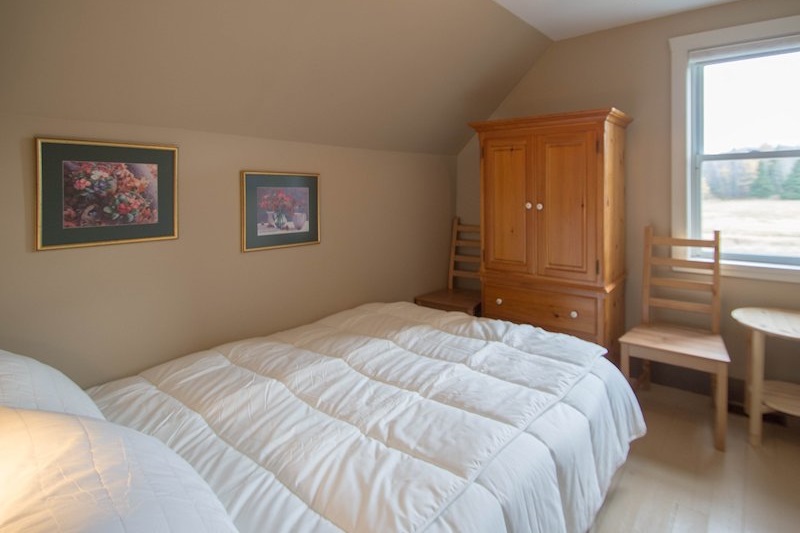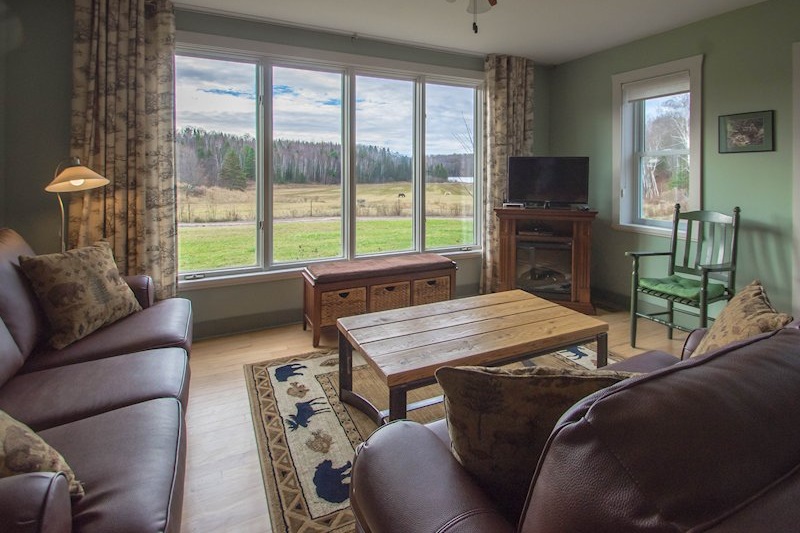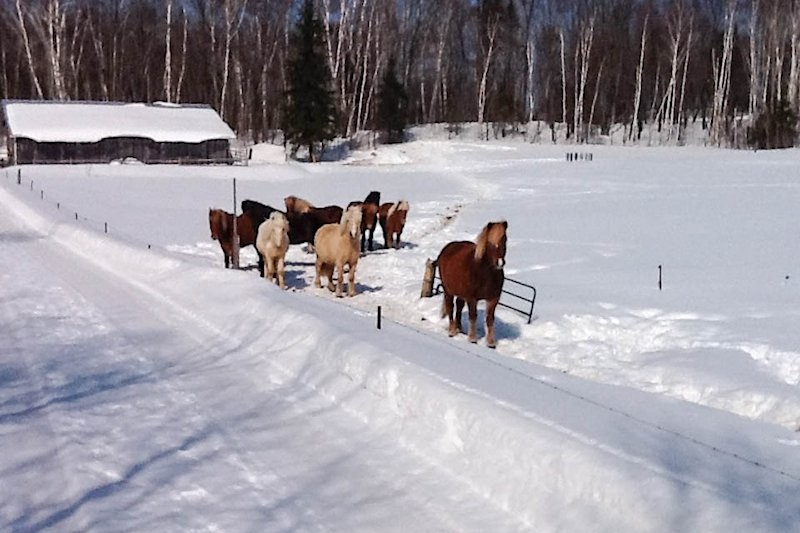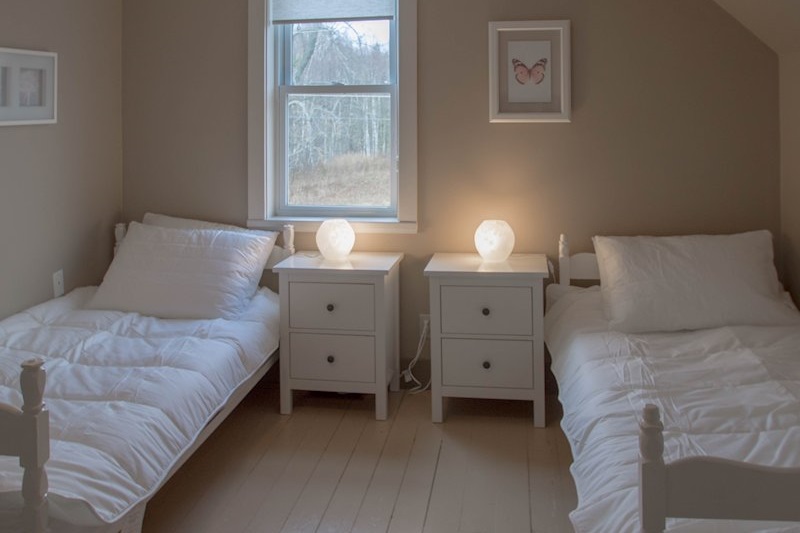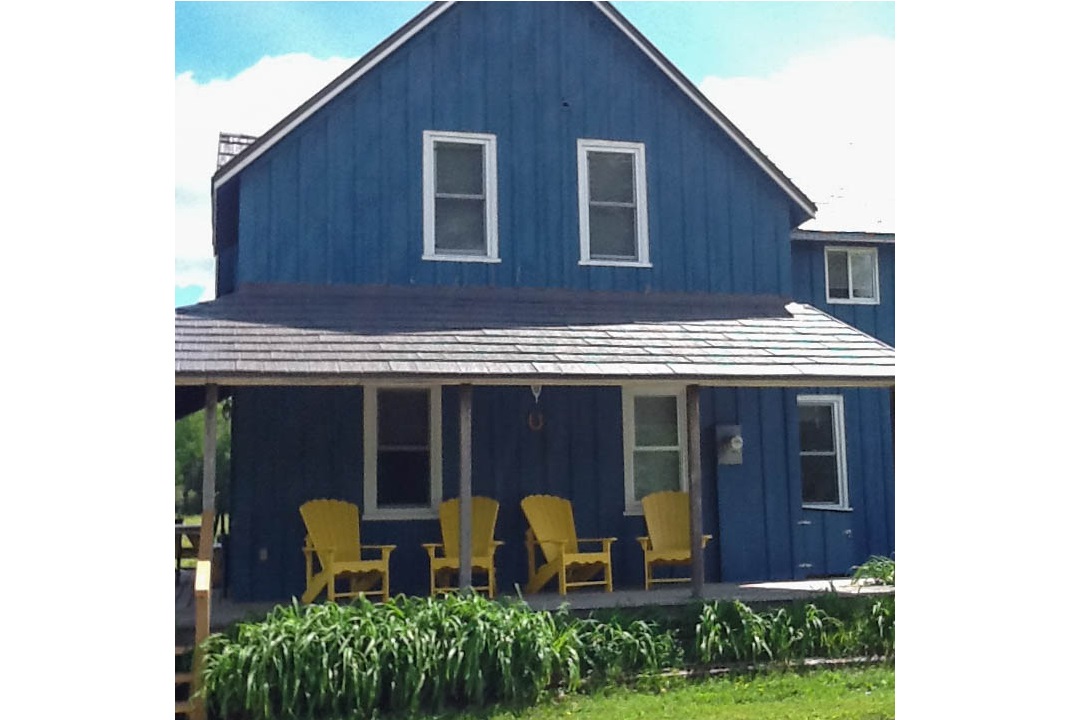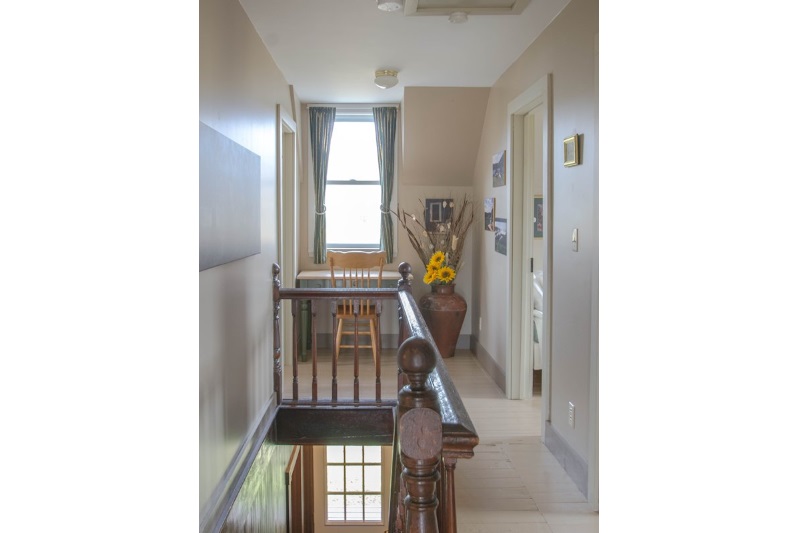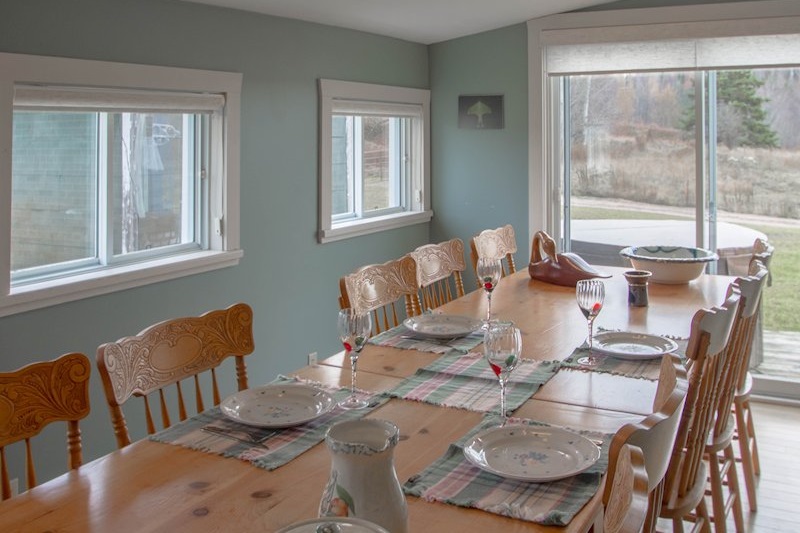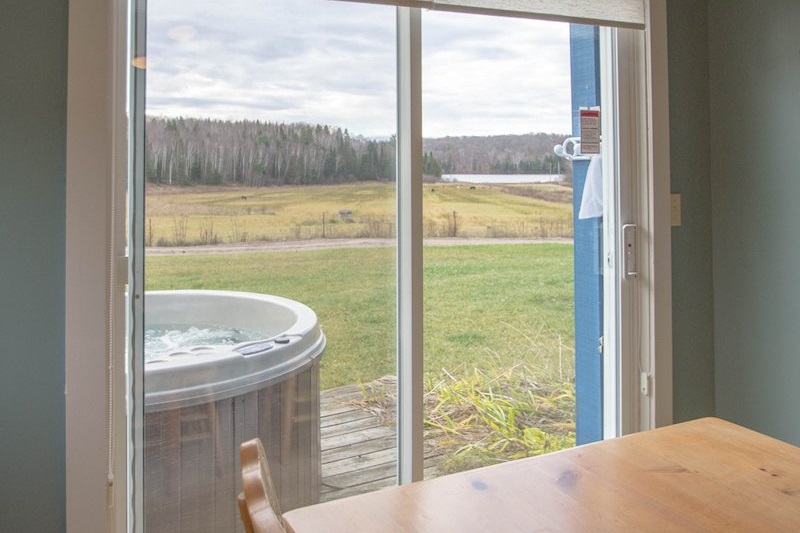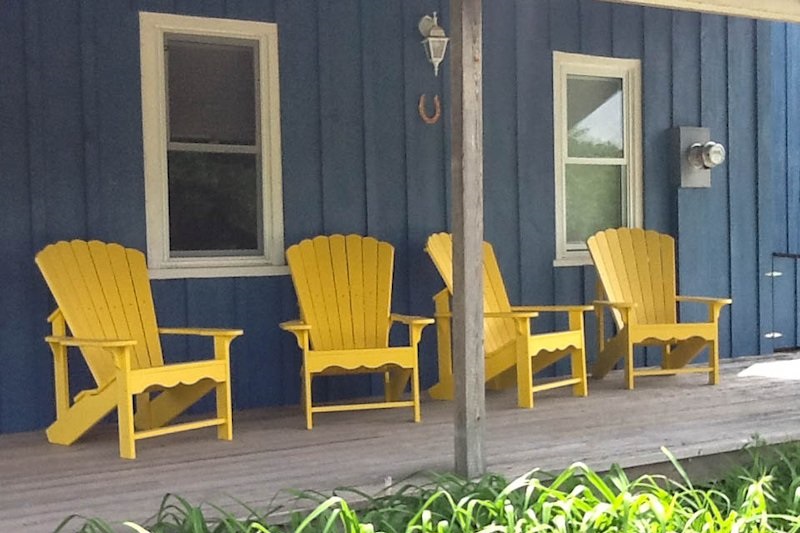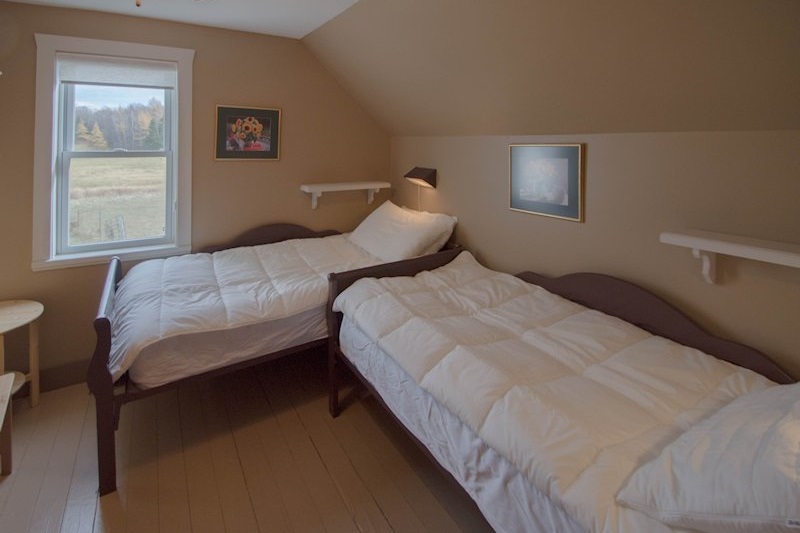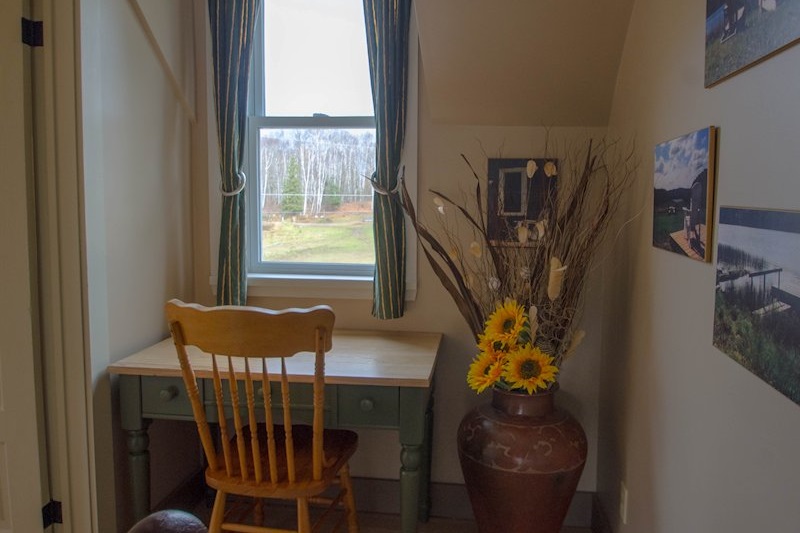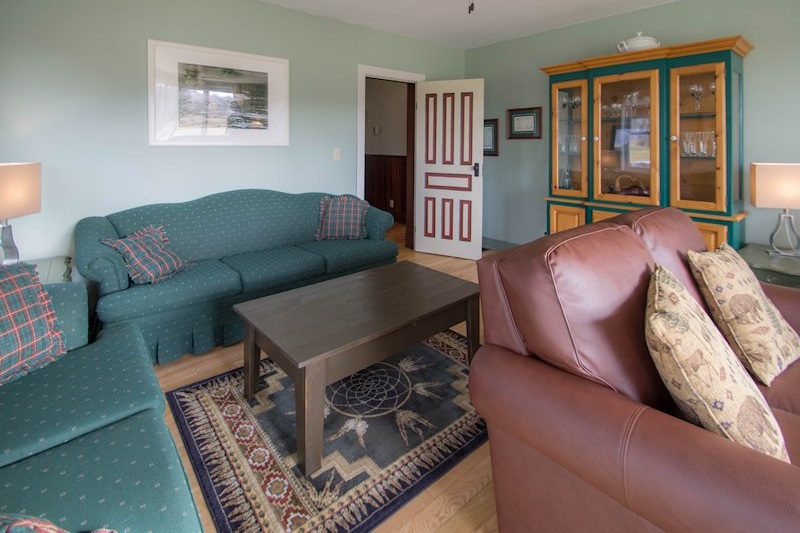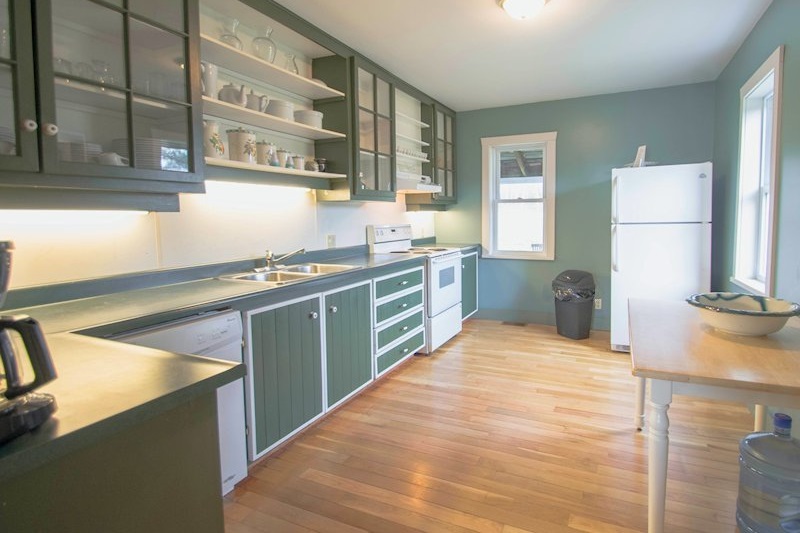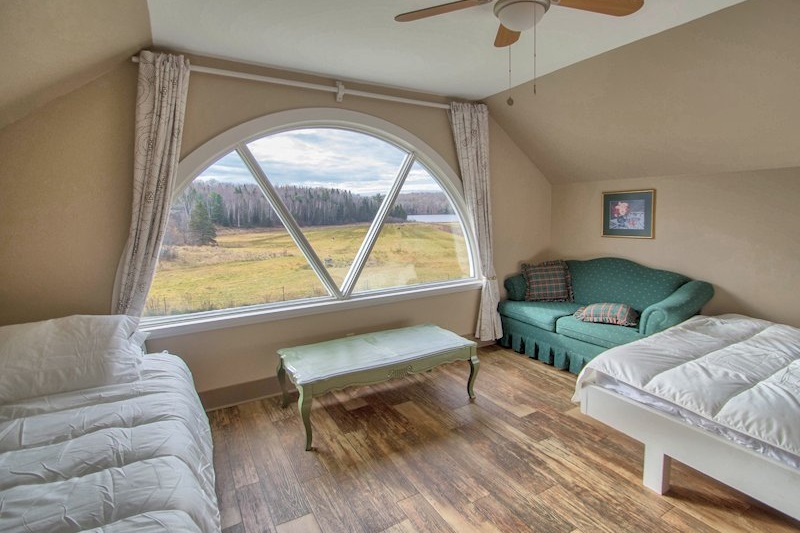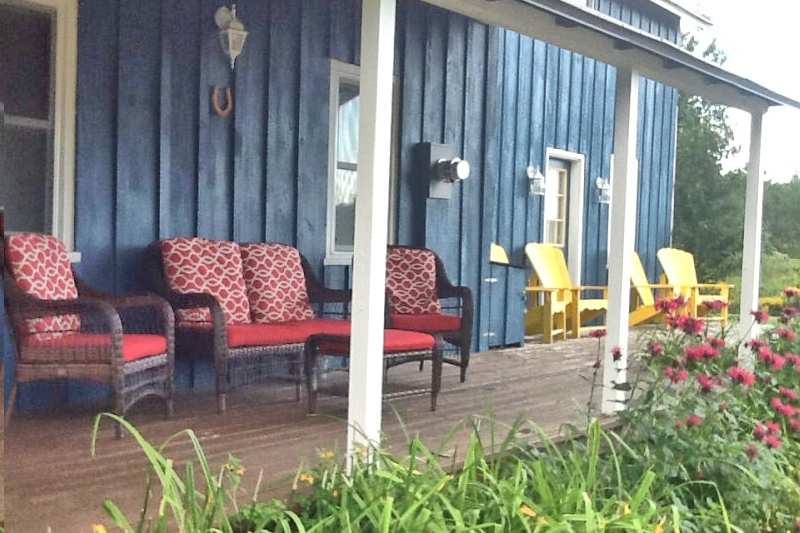 Bedrooms: 5
Bathrooms: 3
Area: Muskoka and Almaguin
Town: Magnetawan
Sleeps: 11
Type: 4 Season
Water: Newell Lake
About This Cottage
Be it a Family Reunion, Birthday Party, Thanksgiving Celebration, White Christmas, New Year's Getaway, Anniversary Trip, Snowmobile Adventure, Indian Summer Stay, and of course a Summer Vacation The Magnetawan Cottage is the ideal setting. It is for rent to families and groups of up to 11 people year-around.
This renovated historic farm house is close to everything you need and is a pleasant surprise at any time of year. The Magnetawan Cottage is situated conveniently close to major Ontario Federation of Snowmobile Clubs (OFSC) trails. Golfing and shopping are a 15 minute drive away.
The cottage is bright and airy, with ample space for larger families. With four bedrooms on the upper level and another one on the lower level, up to 11 are accommodated in comfort. A fully-equipped, large kitchen and separate dining room will please everyone who makes meals a special part of vacation time. A generous size living room has two gathering areas - one with an electric fireplace, TV and a magnificent view of the property - the other a more intimate space perfect for a game, a cup of coffee or enjoying a great book.
Outside the cottage, trails lead through the neighbouring forests, through meadows and along the lake. Picturesque resting places along the trails give the opportunity to breathe in the peace and simplicity of nature. Wildlife such as beavers, raccoons, deer, chipmunks, turtles, foxes, groundhogs, and the occasional moose are all part of nature as well as the peaceful herd of Icelandic Horses. A short walk down the driveway takes you to the water's edge, where everyone including toddlers will enjoy the sandy beach, shallow entrance to the water and floating dock.
We recommend bringing a telescope or binoculars - the sky here is big and dark, perfect for stargazers!
Unavailable

Selected

Available

Checkin only

Checkout only
Rate and Rental Information
Please note that bookings less than 7 days in advance are subject to confirmation of availability with owner
This property rents Friday to Friday in High Season
---

Rate Table
Please note that a $84.75 (including tax) booking fee applies to all bookings
Please note that a $7.91 per day (including tax) Accidental Damage Waiver applies to all bookings
High Season: June 26 - September 7, December 18 - January 3
Weekly (Friday to Friday)
$2,650.00
Low Season: September 8 - December 17, January 6 - June 25
Weekly
$1,300.00
Weekends/Short Stays (Minimum 2 Nights)
$800.00
Extra Nights (after 2) - $100.00
Note - after 7th night, pro-rated weekly price applies
Holiday Weekends (3 Nights)
New Years, Christmas
$1,300.00
Extra Nights (after 3) - $337.50
Note - after 7th night, pro-rated weekly price applies
Thanksgiving, Labour Day, Victoria Day, Easter, Family Day
$1,300.00
Extra Nights (after 3) - $100.00
Note - after 7th night, pro-rated weekly price applies
Inside the Cottage
Sleeps 11
5 bedrooms (1 with queen plus single, 1 with queen; 2 with 2 twin, 1 with 2 single)
3 bathrooms (2 4-piece, 1 3-piece)
Large kitchen with stove, fridge, dishwasher, microwave
Washer and dryer
Satellite TV, DVD player
WiFi with unlimited data
Living room with electric fireplace
Dining room with formal seating for your entire group
Outside the Cottage
Trail Rides & Pony Rides with Icelandic horses available to book (May through Thanksgiving)!
BBQ and outdoor furniture
Sandy beach with furniture, fire pit
Canoe and life jackets
Swimming raft
Hot Tub
Things you need to know:
Linens and towels are provided. Please bring your own beach towels
Sorry, pets are not permitted at this property
Trail Rides & Pony Rides with Icelandic horses available to book from May through Thanksgiving! Fees range from $20 for a 20 min. pony ride to $50 for a 1 hour trail ride. Details to book will be available at the cottage and payment will be directly to the owner. You must declare at the time of booking if you are interested in Icelandic horse activities so the owner has notice to prepare.
Horse Activities are not available in Winter from after Thanksgiving to the end of April
Waterfront
The waterfront is located down the cottage drive. Newell Lake has very few cottages so it is very private. You will enjoy a shallow walk-in at the dock area and a nice sand beach. There is a swimming platform for those who like to venture into the deeper water.
Trivia
The Magnetawan Cottage is also home to a number of Icelandic horses. The breed, the only one found in Iceland, was developed by ponies taken to Iceland by the Norse settlers as early as the 9th century. They are mentioned in Norse mythology as well.
Winter Notes
The property is excellent for snowmobiling and cross country skiing. You are close to the Ontario Trail network and there is plenty of parking for trailers. The road is ploughed regularly and is accessible year round.
Reviews
September 2019
Our host was wonderful, we brought our own atv to the property and he allowed us to respectfully use it throughout without an issue. It is a beautiful property, we saw wild life and woke up to a view of horses from the windows. Great for relaxing or activity, swimming at the small beach is great. Will definitely be back. Thanks Otmar !
Lori
May 2019
Magnetawan cottage is perfect if you're looking for a private getaway surrounded by nature. We watched bluebirds from the hot tub and fell asleep to the sound of owls and frogs. We paddled around the lake with the canoe and kayak supplied and there were plenty of lifejackets and paddles. The fire pit is beside the lake with benches for plenty of seating. The cottage is roomy with a huge dining table for meals and board games. Everything was clean and in good working order. The power went out in the area for a few hours one evening and the owner came over right away to set up a generator for us. We had a wonderful weekend away and look forward to coming back in the future!
Laurie
July 2018
The cottage is on a beautiful and quiet lake. It is a few minutes walk to the lake, though, but this came in handy given the small children we had with us. So no worries that they would go the lake by themselves unsupervised when roaming around the house. There is plenty of space, cottage is in very good condition, and nice and clean. The owner is super helpful, when the water cooker broke we had a new one on the following day, and the older kids had fun going on a horse ride with him. Great experience, and we will be back 🙂
Dominik
February 2018
The cottage offered plenty of room for 5 couples, all the amenities we needed were provided, and the property itself was absolutely beautiful. Loved the horses, the lake at the end of the lane was easily accessible and great for snowshoeing, snowmobiling, and ice fishing. Otmar was a kind and thoughtful host and ensured we had everything we needed throughout the weekend. We are already planning to return for a long weekend again next winter!
View Favorites
Amenities
BBQ Grill
Beach Access
Satellite TV
Washer/Dryer
Dishwasher
Firepit
Canoe
Waterfront
3D Walkthrough
Summer: Fri-Fri only
MaxAdults
WiFi Unlimited
WiFi
Winter Rentals
Things to do
---
Distances
Distances shown are "as the crow flies".
Driving distances will be longer.
NOTE
that directions are approximate. Exact directions are provided upon booking