Home
Cottage Rentals
Hillcrest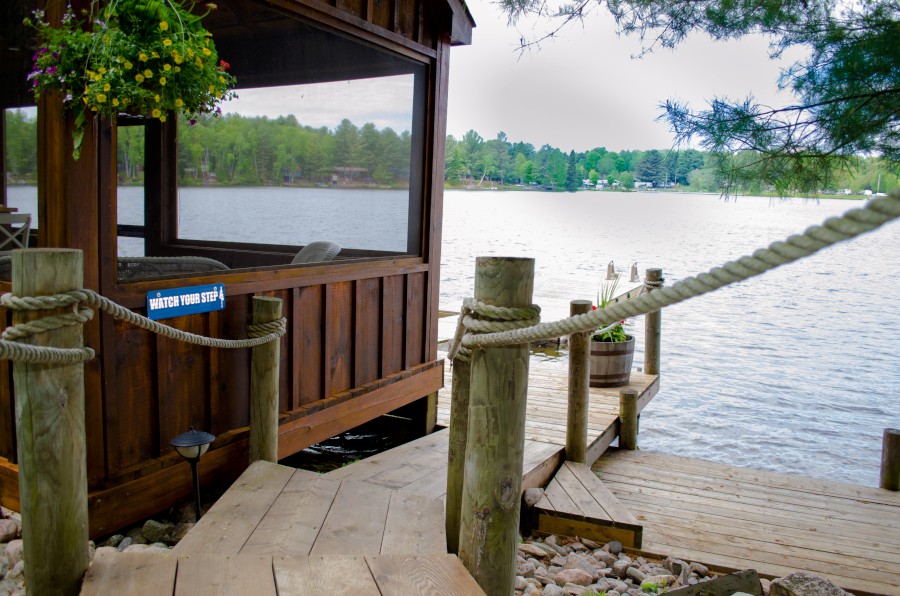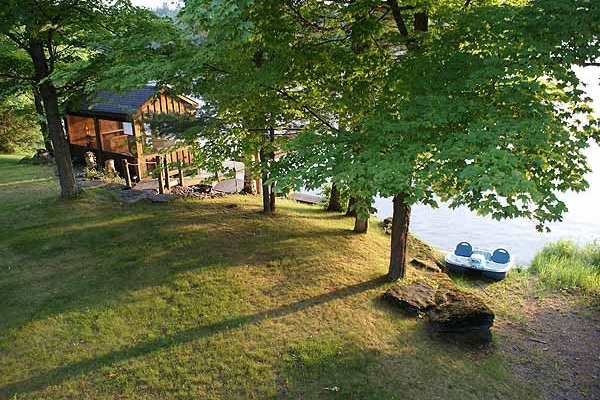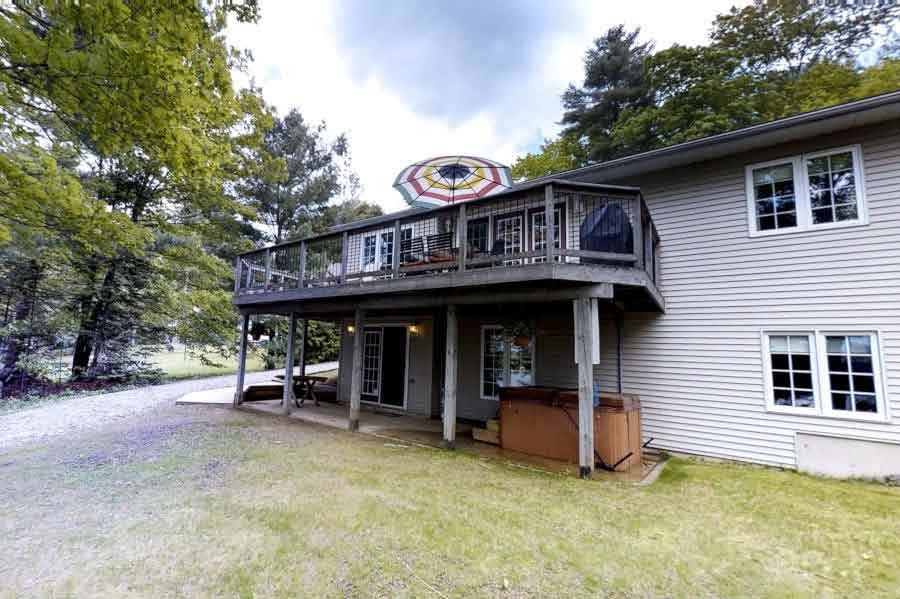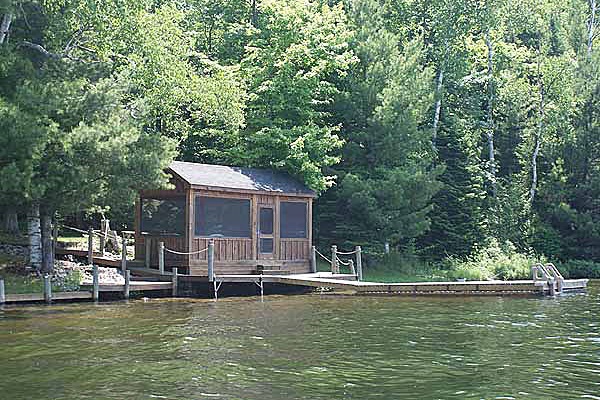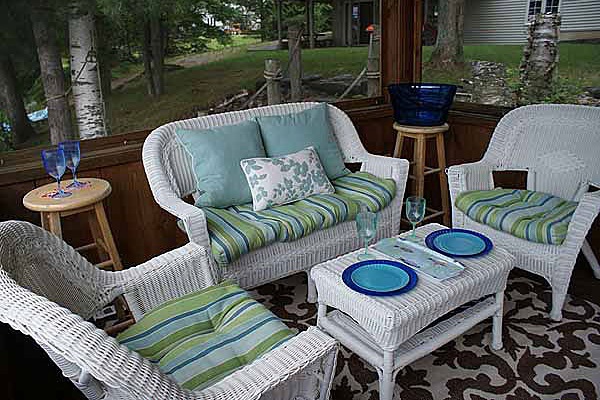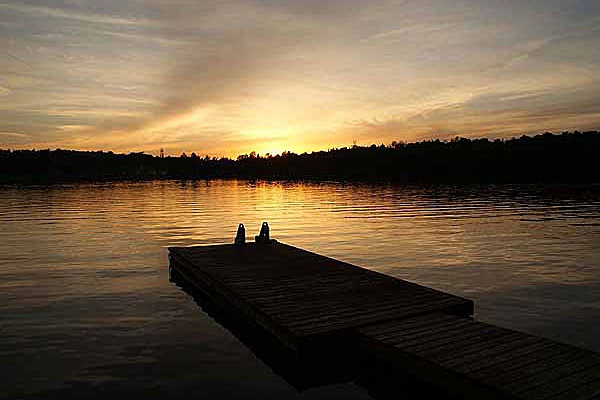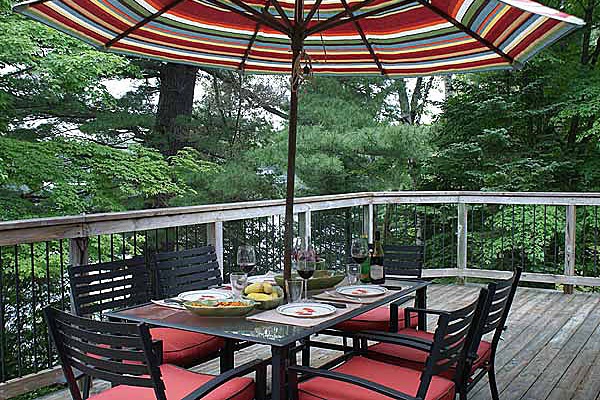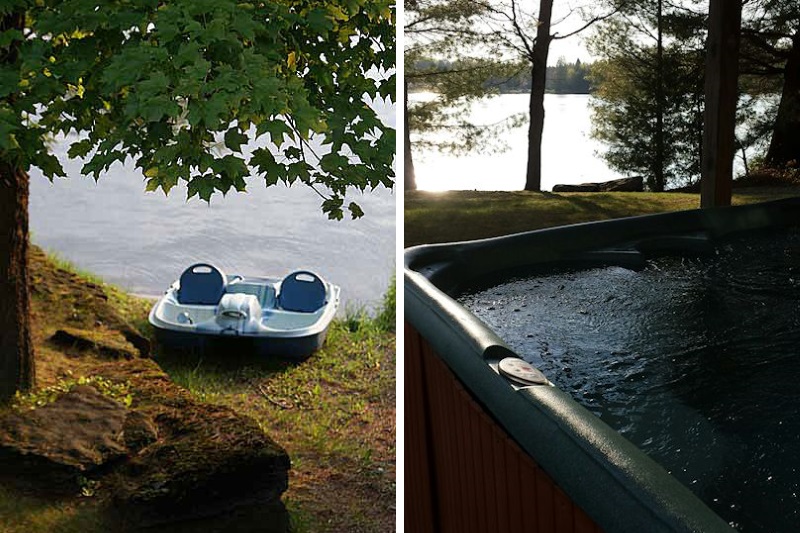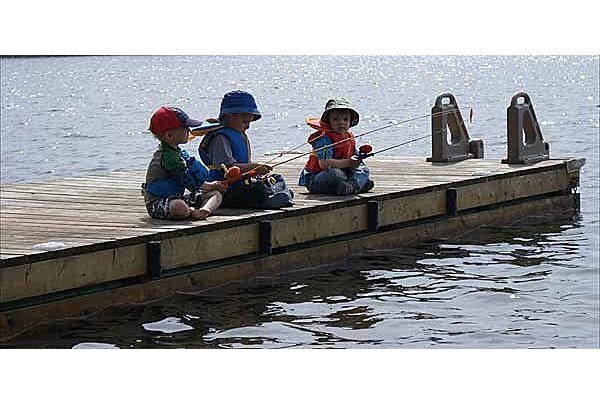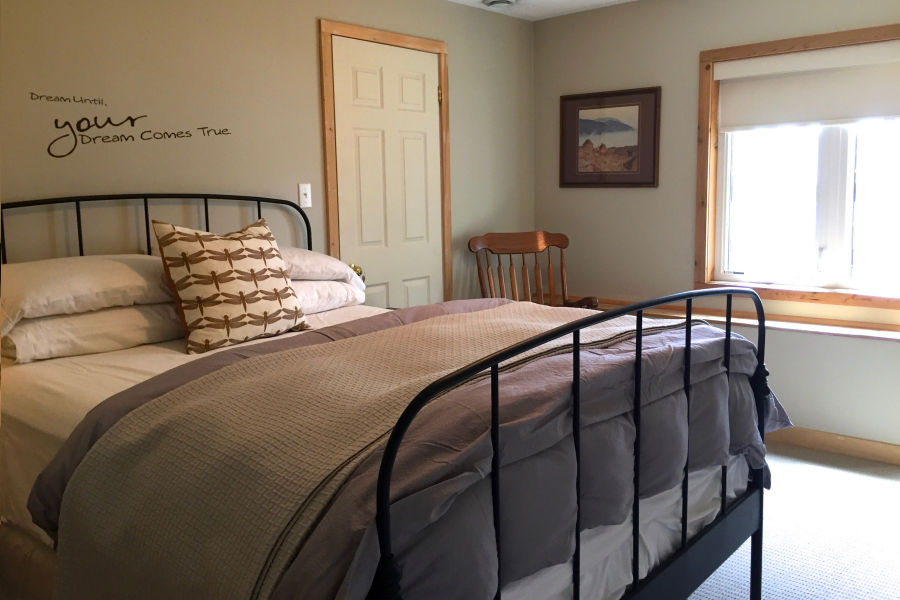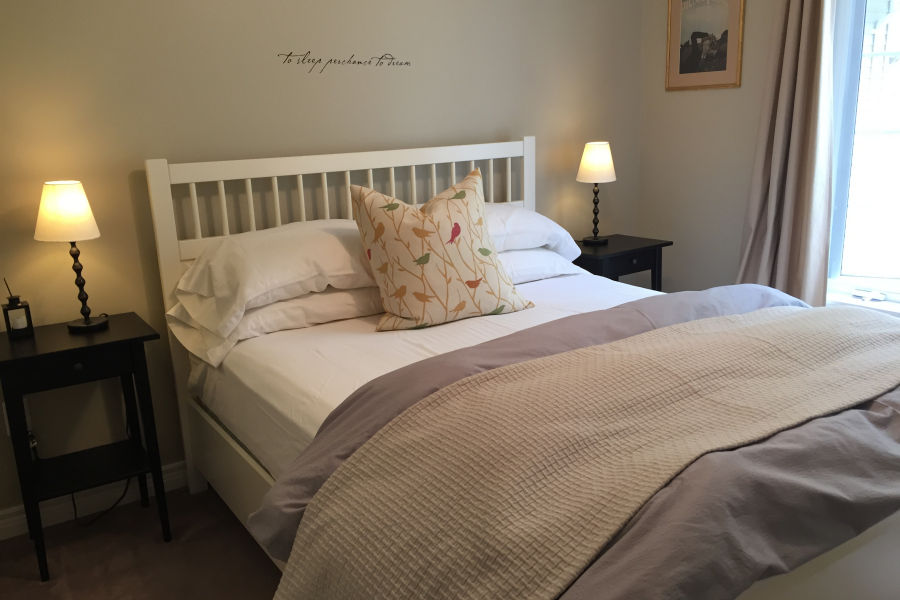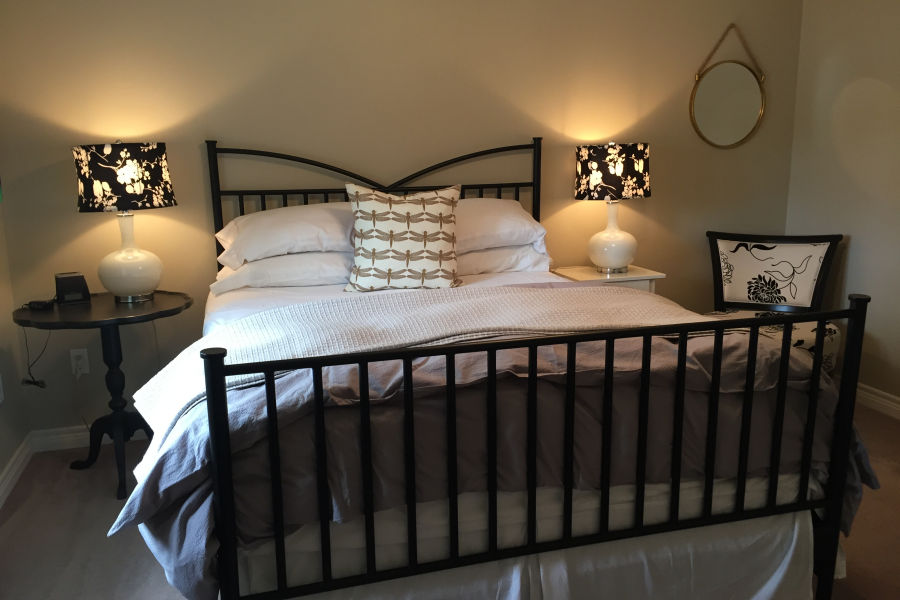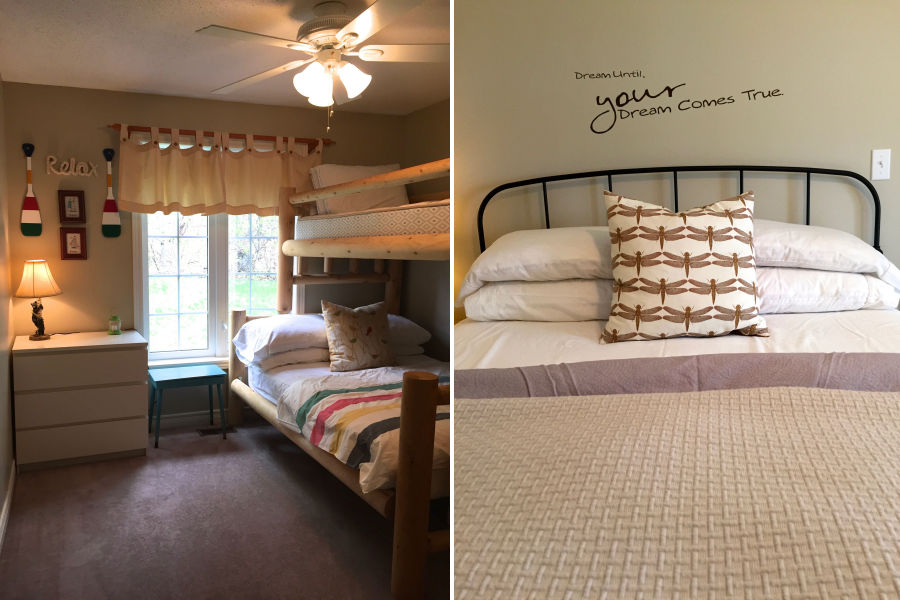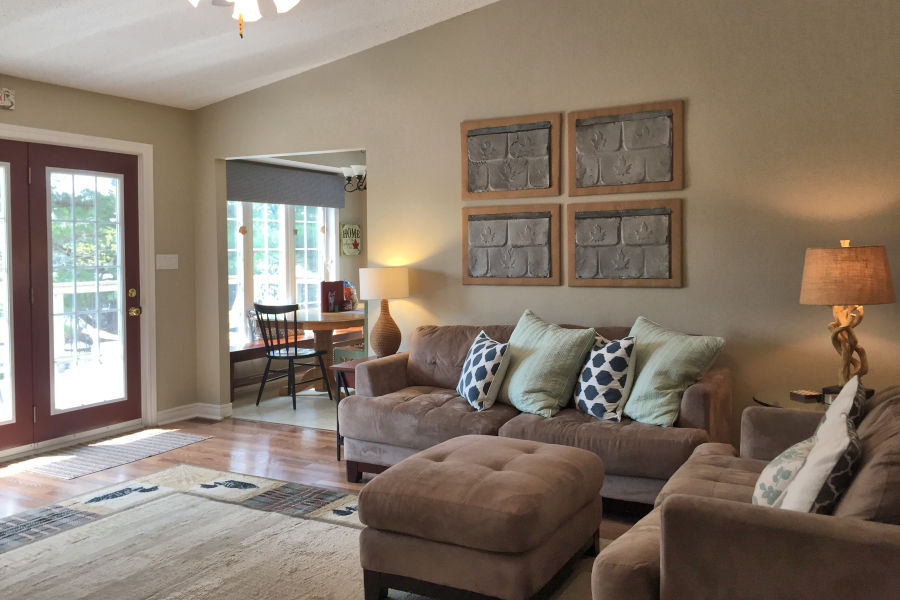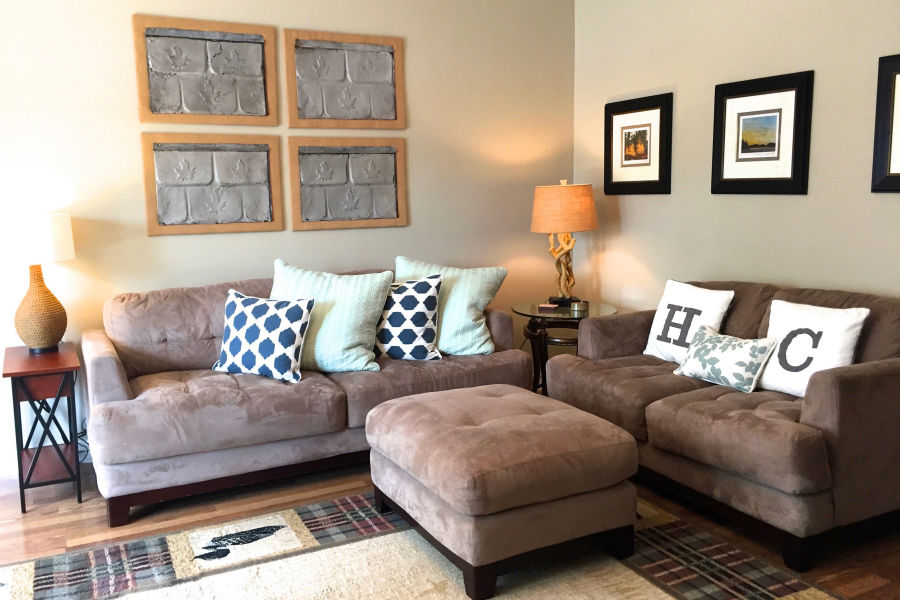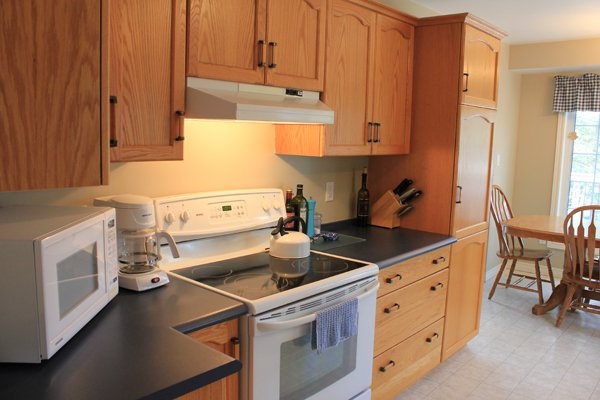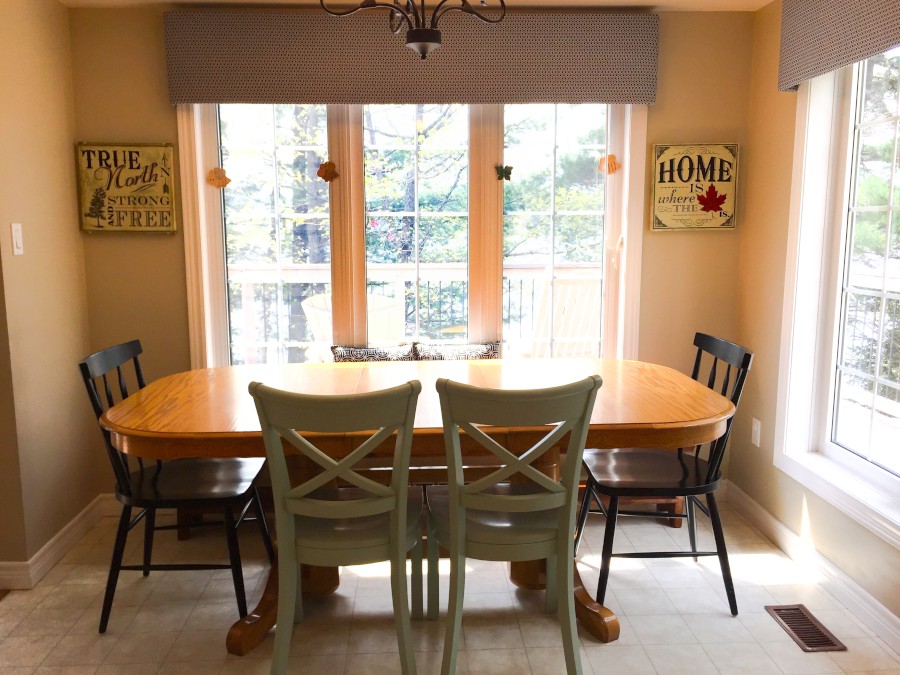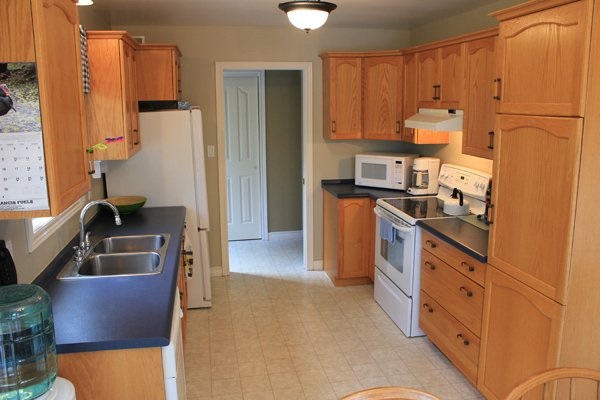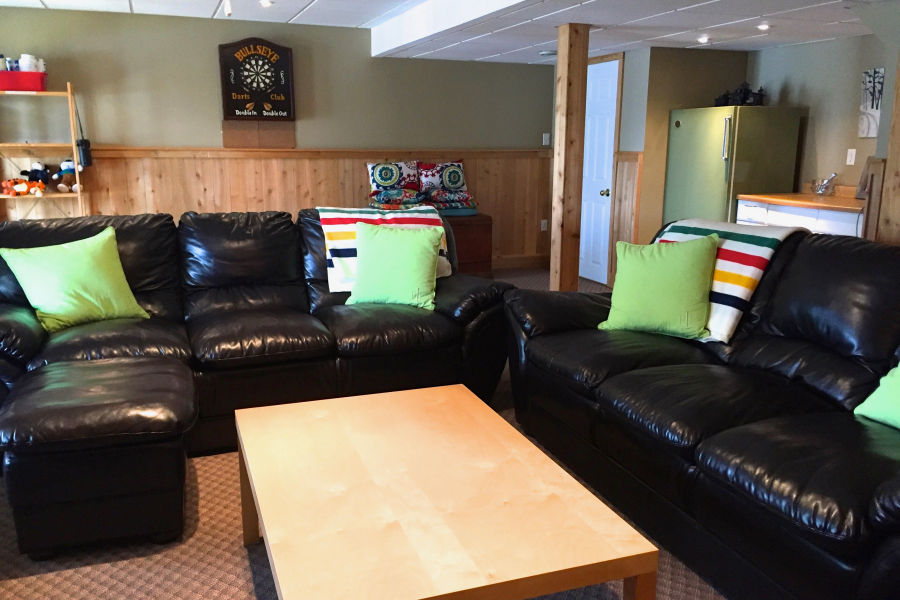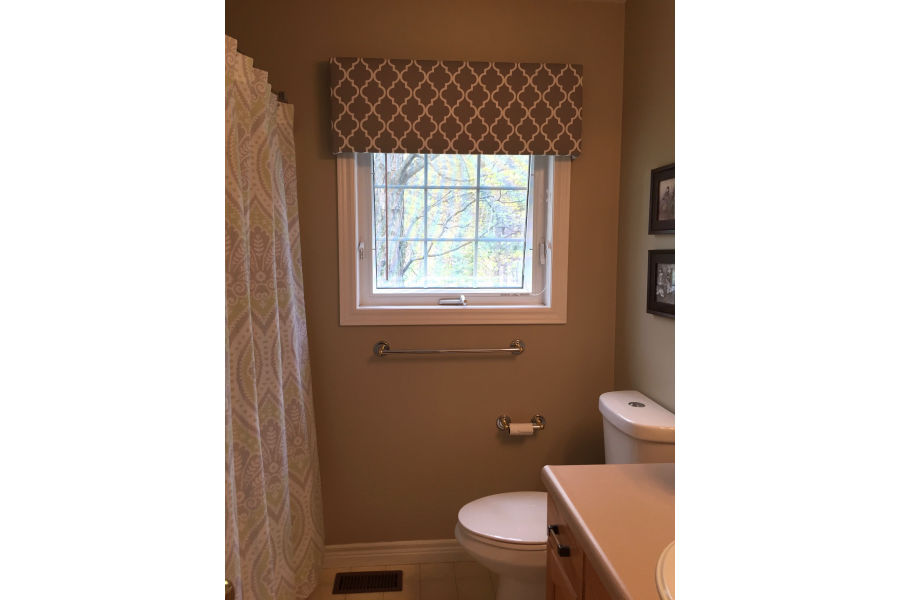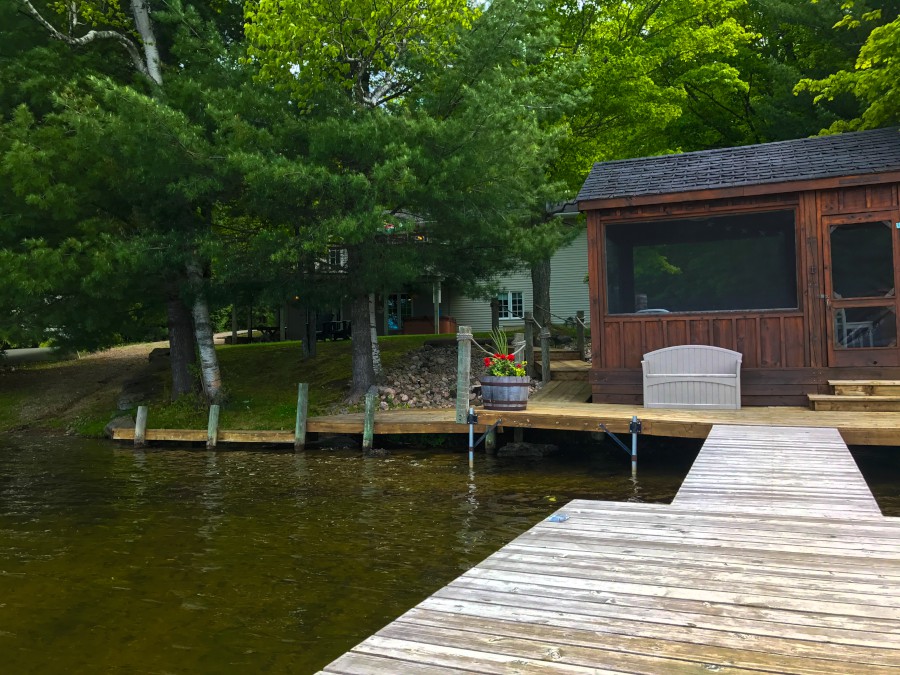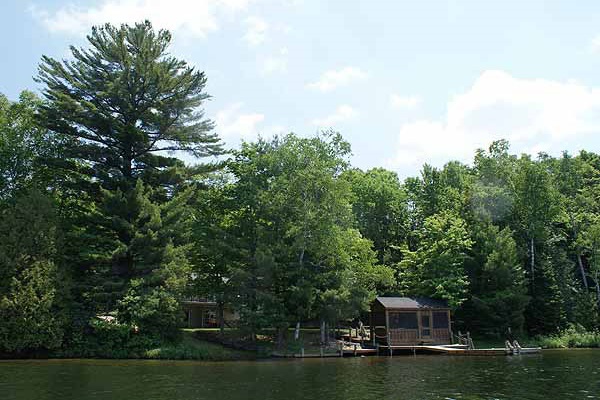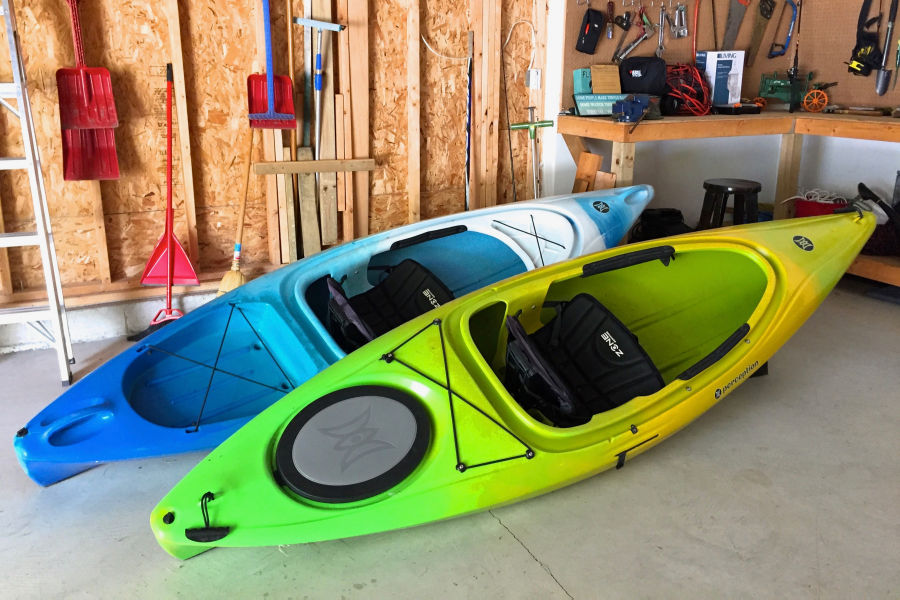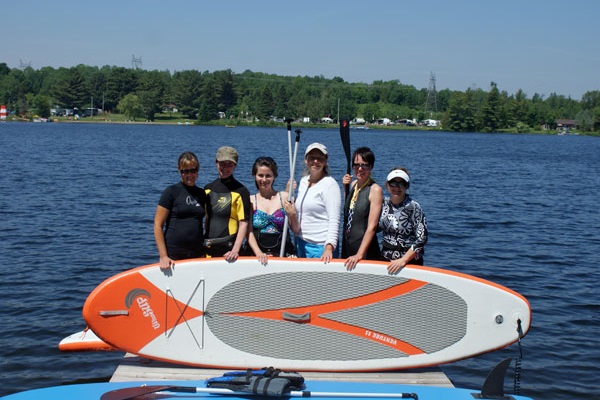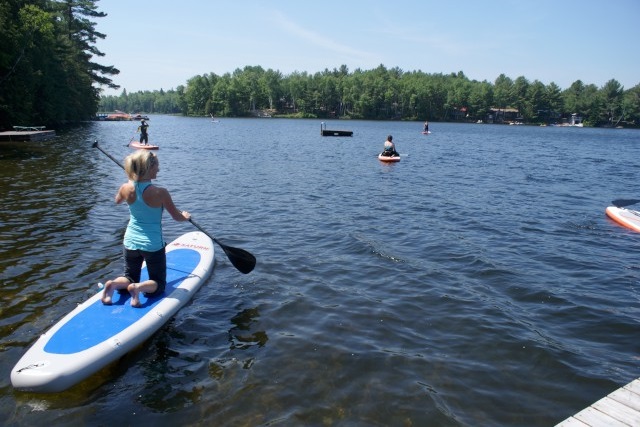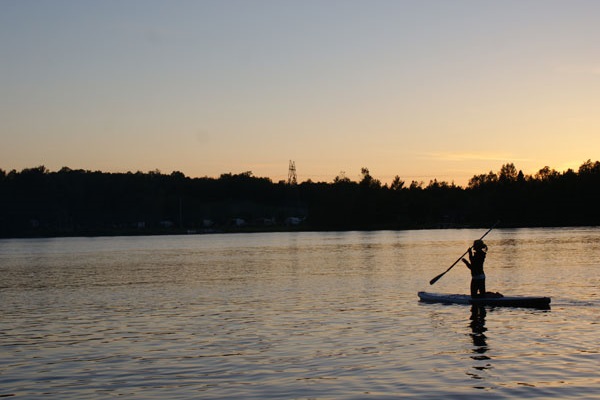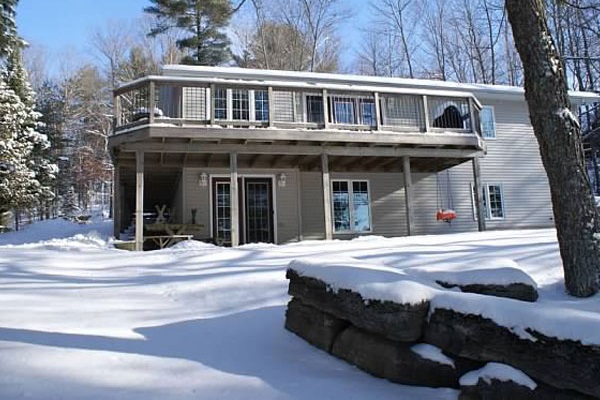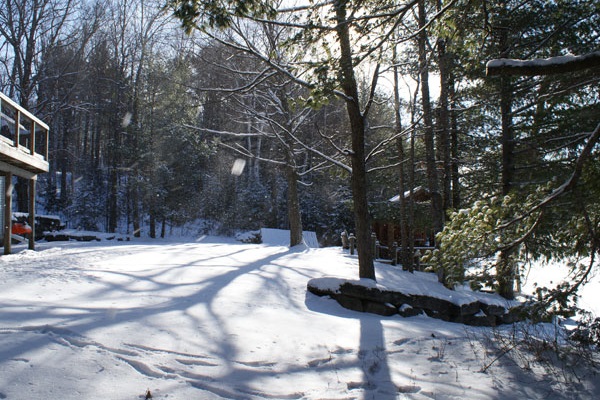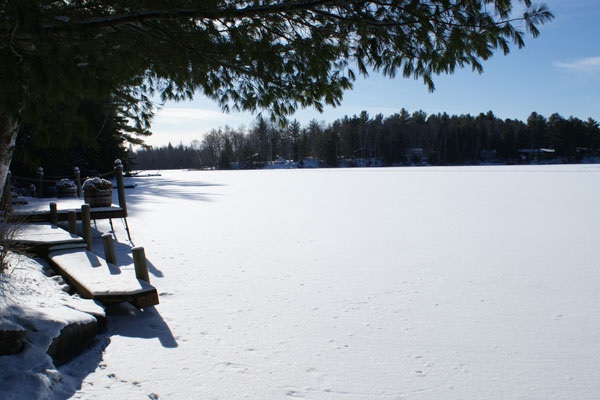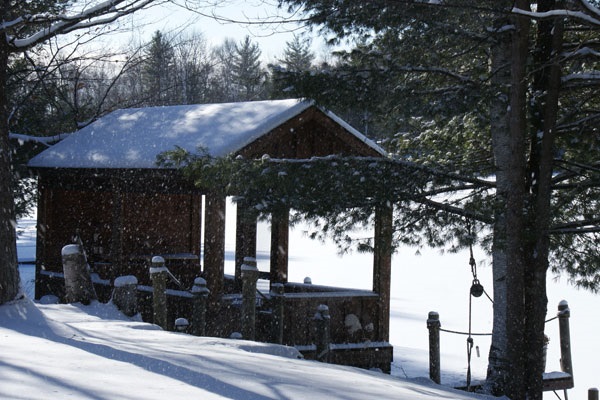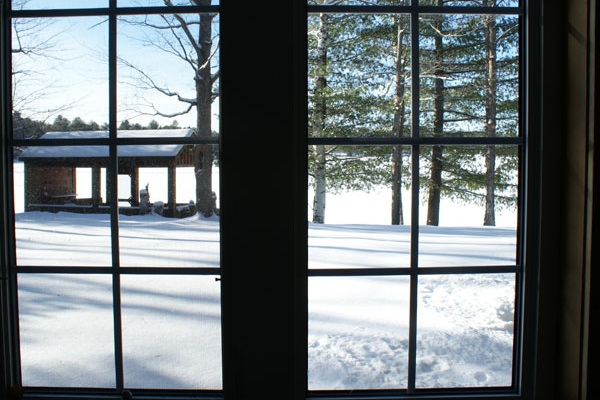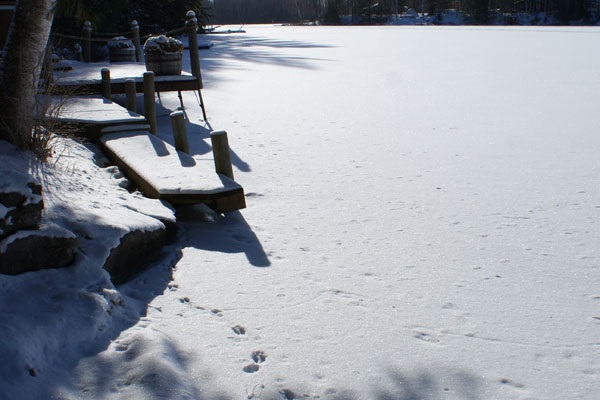 Bedrooms: 4
Bathrooms: 3
Area: Haliburton Highlands
Town: Minden
Sleeps: 8
Type: 4 Season
Water: South Lake
About This Cottage
Set on the beautiful shores of South Lake, a short drive from the town of Minden, this property is ideal for two families looking to getaway together.
South Lake has a relatively small cottage population and Hillcrest enjoys a sandy shore with small beach that appears as the water level drops over the summer. This has been proven to be ideal for children as the Owners have three small children of their own. They have commented that it is great for the parents as they can sit on the dock or relax in the waterside cabana while monitoring their kids paddling at the shoreline.
Once it is time to retire inside, you can enjoy a well laid out property that has main level accommodations as well as an apartment in the basement. On the main floor are three bedrooms (two with queen beds and one bedroom with bunk beds). The master bedroom has an ensuite 4-piece bathroom while the other two bedrooms share another 4-piece bathroom.
On the basement level you will find a large open plan rec room with beer fridge and bar area. Here you can play games and enjoy DVDs while relaxing on the large plush leather couches. The 4th bedroom is off the rec room and has a queen bed and shares the 3 piece bath (with shower) with the rest of the basement level.
One of the best features about this property is the amazing screened in waterfront cabana. This allows the family to be down at the waterfront enjoying the sights and sounds until late into the evening while the grassy yard is also ideal for kids to play and enjoy a campfire under the starry sky.
The shoreline at Hillcrest is firm and sandy underfoot to about 3-4ft out then becomes a little mushy. The waterfront is ideal for most children to paddle or wade around at the waterline while adults may prefer to dive into the water off the end of the dock into approx 6ft of water. The lake is clear and mostly weed free. Water shoes are recommend to protect against the occasional rock.
Please note, the hot tub is not available in the winter
Unavailable

Selected

Available

Checkin only

Checkout only
Rate and Rental Information
Please note that bookings less than 7 days in advance are subject to confirmation of availability with owner
This property books Friday to Friday in High Season
Weekly bookings in low season are Friday to Friday only as well
---

Rate Table
Please note that a $73.45 (including tax) booking fee applies to all bookings
Please note that a $7.91 per day (including tax) Accidental Damage Waiver applies to all bookings
High Season: June 22 - September 3, December 22 - January 7
Weekly (Friday to Friday)
$2,950.00
Low Season: September 5 - December 21, January 8 - June 22
Weekly
$1,700.00
Weekends/Short Stays (Minimum 2 Nights)
$880.00
Extra Nights (after 2) - $164.00
Note - after 7th night, pro-rated weekly price applies
Holiday Weekends (3 Nights)
New Years, Christmas
$1,290.00
Extra Nights (after 3) - $415.00
Note - after 7th night, pro-rated weekly price applies
Thanksgiving, Labour Day, Victoria Day, Easter, Family Day
$1,290.00
Extra Nights (after 3) - $164.00
Note - after 7th night, pro-rated weekly price applies
Inside the Cottage
Sleeps 8 (Maximum 6 Adults)
4 bedrooms (3 x Queen and 1 with Bunks)
2 x 4-piece bathrooms (one en-suite)
Well-equipped kitchen
Dishwasher
Lower level family room with seating and bar
Bose music system
Satellite TV and DVD player
High Speed Internet
Washer/Dryer
Outside the Cottage
6-person Hot tub (Not available in winter)
Deck with patio furniture
BBQ
Fire Pit
Screened-in waterfront Cabana
Canoe, 2 x 10' Kayaks, Paddleboat & 2 x Stand-up Paddleboards
Things you need to know:
Linens and indoor/outdoor towels are provided for all reservations
A post-rental cleaning service is provided for all rentals
Waterfront exposure is westerly
Non-shedding, hypoallergenic dog breeds only are permitted
Hot tub is not available in winter
Waterfront
The shoreline at Hillcrest is firm and sandy underfoot to about 3-4ft out then becomes a little mushy. The waterfront is ideal for most children to paddle or wade around at the waterline while adults may prefer to dive into the water off the end of the dock into approx 5ft of water. The lake is clear and mostly weed free. Water shoes are recommend to protect against the occasional rock.
Trivia
The local town of Minden was named after a town in the North Rhine-Westphalia federal state in Germany. The Minden community has been around since April 1, 1859, prior to which the settlement was originally called Gull River. The original settlers were drawn to the region via the Bobcaygeon Road (an original colonization road) because of its timber resources. The town lies on the banks of the Gull River and during the 19th and 20th centuries, loggers used this river to move timber to sawmills downstream. (Source - Wikipedia)
Winter Notes
Reviews
August 2019
This was our second year running at Hillcrest Cottage and it was another wonderful week. We ranged in age from 8 weeks old to 94 and everyone enjoyed themselves. Hillcrest has everything you could want to keep you wanting to return. Watersports, board games and lawn games will keep you entertained while the house has all the creature comforts to make your stay relaxing. Thanks for everything.
Mark
July 2019
Best waterfront you could possible dream ever, combined with clean, comfortable and spacious cottage. The dockside cabana, or "ranger station" as my nephew called it, was incredible. We hope to be back again many times in the years ahead. Thank you for sharing your beautiful cottage with us.
Michael
September 2018
You can see the pride in ownership at Hillcrest. Such a wonderful home that I would love to own! The cabana is absolutely perfect and the beds, furniture and amenities are above par. I would only recommend one more set of dishes, another set of cutlery and another frying pan as we had a party of 7 and kept having to run the dishwasher. Loved it!
Kimberly
August 2018
We stayed for a week in August and we were very impressed by everything about the Hillcrest Cottage. There are four well-appointed bedrooms...all very comfortable. The bathrooms and kitchen are spotless and have everything you could need. The living room is very large with triple glass doors leading to a large deck overlooking the lake. The kayaks and boards are in good condition and the dock area, complete with screened-in cabana, are fantastic. There is even a hot tub, which was an added bonus that was really great. We loved it.
Mark
June 2018
We recently had the pleasure of staying at hillcrest cottage and it was everything you could ask for and more. From darts to the hot tub for night fun and the available watercraft for all your lake fun during the day. We brought up two of our kids and it was absolutely perfect for them. Lots to do and just the most welcoming feeling from the moment you arrive. Would definitely recommend a stay here to anyone that is looking for the perfect place to stay. Thank you again for having us "The Rook Family"
Marty
June 2018
Great place to stay! Clean& comfortable! Being swim shoes for the lake add there are many shells in the shallow part. My only complaints, I wish the beds were already made for you, garbage in your car sucks afterwards and they don't supply enough toilet paper! Other than that.... Great place!
Lynn
January 2018
Happy New Years! You have such an amazing cottage. We enjoyed ourselves and had a wonderful time in it. Wish you all the best and Happy New Year again.
Mudafar, Dalia, Husam, Sarah, Ahmed, Sahar
October 2017
Thank you for this beautiful rental! We all enjoyed it very much. We plan to be back again next year!
Tanya and Kevin
September 2017
Thank you so much for the rental of your incredible cottage. We had a wonderful time and will definitely be back next summer!
All the Best,
The Manning Family
July 2017
This was a perfect cottage for our family! Everybody loved the water toys & canoe, paddleboard, pedal boat and the incredible cabana and not to forget the outstanding hot tub which was serviced by Norm, who is a really neat guy! Being 2017, the weather had its ups and downs but nevertheless all the cool games came in handy! Thank you for a wonderful vacation.
The Angermeyer / Peron Family
Zacharias aka Zach, Ruth, Elke, Zoe, Philip, Susannah, Hans, Georges
June 2017
Your cottage is such a beautiful and comfortable getaway! We have rented through CLRM for a few years and all felt this was our best experience to date. We swam constantly and played a LOT of badminton. Such a gorgeous property!
June 2017
Thank you so much for the rental of your beautiful cottage. We had a wonderful time and can't wait to come back next summer. We loved the dock and the cabana!
June 2017 (Return visit from 2015)
We all had an amazing week at your cottage again. Even though the power went out and it was rainy some of the days, there was still lots to do around here! We loved sitting out in the cabana listening to the rain and looking at the beautiful stars. We are certain we saw a *fisher* swim by the clock late at night and a family of ducks came to visit. Copper loved his doggy treats that you left for him and he also went swimming for the first time! We really appreciate how cozy and clean your cottage is and would recommend this place to anyone. Sad the week is over and already looking forward to next summer. Thank you. Thank you. Thank you!
Receks and Kozinas
May 2017
Wonderful home, we had a great time.
May 2017
We had an amazing time at the cottage. Even in rainy weather there was so much to do in the house. It had everything we needed and more! Couldn't have asked for more! Would definitely consider coming back again.
January 2017
Thank you for a beautiful place. I saw deer 4x, wild turkey 5x and all this while here on a business retreat. A wonderful setting to manifest the best in myself.
Love, connection and Humanity
December 2016
Had a wonderful time at your beautiful cottage! Beautifully appointed...love the decor and all the little touches! We thoroughly enjoyed ringing in the new year here! Kids skated on the lake and sledding on the hill! We had a fabulous time and hope to return!
Thank you.
Reid and Giles Families
October 2016
Happy Thanksgiving! Thank you for everything. The cottage is amazing. We enjoyed our weekend. The guide was very helpful since we are new to Ontario. Fall season is beautiful here.
Best,Munoz and Ernst Families
August 2016
What another memorable holiday with the grandchildren. Our two kayaks plus your two made for great fun. Already looking forward to next year!
The Parliament Family
July 2016
Great cottage and lake! Merci, Danke Sehr, Thank you!
Family from Toronto (via Ottawa) and Vienna, Austria – we enjoyed a fantastic week here! We had super weather and most enjoyed our dinners together on the deck!!! (not even one meal indoors!) We truly appreciated having linens and towels supplied a BIG difference when outof-town-guests join - we spent many, many challenging puzzle had comfortablesleeps and bonfires every night plus lots of swimming. Superb! Thank you!
Willie, Maxfield and Roemer Families
July 2016
As can be seen by the drawing our crew filled up the cottage nicely. Lots of room for sleeping, eating and playing. We always found the tool we needed. Our Chinese guests enjoyed all the new experiences.
Dan, Daver, Anson, Yangxin, Yangxin, mom, Leid, Kerri
July 2016
Wonderful week shared with family and old friends from Main, USA. We felt at home in your well-equipped, very comfortable cottage and enjoyed all the toys, kayaks, paddle boats, canoe, etc. Lorraine and I are visiting from Sydney Australia...memorable sunsets, picturesque lake...Thank you...
Jensen, Dizak, Hayls
July 2016
Beautiful cottage, well appointed. The family had a wonderful week enjoying the lake, kayaking, peddle boarding, swimming and enjoying the cabana! Thanks for sharing your little bit of heaven.
July 2016
We loved it again!
This was our 6th time here and it was wonderful as always. Thank you! We will keep coming. Loved the kayaks.
The Beltrans
June 2016
Thank you so much Casandra and Nathaniel for making our stay so memorable. The cottage is so well equipped and clean. We all had a very nice and relaxing stay. We loved it so much we plan on renting again next year. Thank you again,
Leanne, Krista, Melinda, Christine, Lianne and Julie
P.S. Thank you for the chips and water 🙂
June 2016
This was our first rental experience and within twelve hours we were already talking about coming back next year. We really appreciated what a well-kept cottage you have and all felt right at home. The cabana was well used to take a break from the sun and the hot tub was a nice treat after a busy day on the water. We really loved the canoe, and kayaks especially. Thank you for having us!
Dan, Danielle, Erin, Jeremy, Kris and Stacey
June 2016
Thank you for an amazing second stay at Hillcrest! We loved the addition of the kayaks this year. The cottage is always so clean and comfortable, we love spending time here. We can hardly wait for year three! The weather was great this year and made up for missed dock-time last year! Thanks again!
The Truax, Falsitta & Hubley Families
May 2016
Our 2nd time here and even better time than last! What a beautiful and relaxing place to spend a long weekend, except it went by too quickly. Our friends, including the little Boston terrier, had a great time having meals on the deck, watching the sunset on the dock, paddling out on the water, and chatting around a warm campfire. Looking forward to coming back again another time!
Jaclyn, Marcel and friends
October 2015
We had the best time at this cottage! It's the ideal place to spend the Thanksgiving weekend. The cottage was neat and clean and the lake views were fantastic. A Thanksgiving weekend well spent!
The Rusu, Doloreanu and Tofan families
September 2015
Thank you so much for sharing this lovely cottage with us! Lovely extras, comfy beds, great cabana, it was all over too soon. Perfect spot for a family getaway!
The Lyldesleys, Pike and Earl families
August 2015
Thank you for sharing H.C. There were three generations here for the most part of our week. Myself, two sons and their families (one from the UK). Everyone enjoyed the tubes, paddleboards, canoe, paddleboat but mainly the warm lake and sunshine! We</address><address>enjoyed refreshments in the cabana and escaping from the really warm sun, a wonderful asset. The beautiful cottage provided us with everything we needed and then some! Again, thank you for providing such a fantastic place for our family get together.
The Korpelas
Diane, Catharine, Nadene, Andrew, Lila
July 2015
We have just finished perhaps the most relaxing 2 weeks in many, many years. Our entire family loved every minute and would love to return year after year. A big thanks to the hosts for being fantastic.
The Bernsteins
July 2015
We had a great time at Hillcrest for the week despite the poor weather. We enjoyed the cabana and hot tub, as well as rainy-day game and trips into town. We had more than enough space for three couples and a baby and look forward to a return trip in 2016. Thank you for the hospitality! Thank you for all the little extras such as:-Steak labels - Board games (Backgammon) - Bose stereo - Cleaning service - Unlimited Wi-Fi - Amazing Cabana! - Love the ceiling fans - Nice to have Tupperware. Great attention to detail. It felt like home away from home.
The Hubley & Falsitta's and Truax's
July 2015
Do we have to leave?? Our family had the most amazing time in your sweet home away from home! We thoroughly enjoyed our days by the water canoeing, stand up paddle boarding, swimming and lounging in the cabana! We extremely appreciated the organization and extra amenities! Beds were comfy, cottage was cozy and amazing memories were had! Cannot wait to come back!
Tripp Family 🙂
August 2014
My husband and I live in Aurora which is mid-way between our respective home towns. We used this week to spend time with the families we don't see nearly enough and to take a breather from the hectic pace of life. And we did all and more. It was so lovely to walk into this cottage with all its amenities and fresh linens. The gift bag was a lovely touch! We really felt welcome! We spend our time here swimming, tubing, paddleboarding (a first for all of us!), playing the bean bag toss, and lounging in the The Clash of Clams; which is the name our kids gave the cabana (Don't ask). This cottage is a little slice of heaven. This may become an annual tradition for us. Thank you to the Campbell's!
The Lamka's
August 2014
Thank you so much for allowing us to share your cottage. We truly enjoyed our stay! The cottage is lovely and we love how organized it is. Thank you for the welcoming gift, very thoughtful. Our kids had lots of fun tubing on the lake each day, followed by great sleeps on your amazing beds. Thank you again.
The Allans
July 2014
This is the best cottage we have rented for all the reasons previously mentioned. With our two kayaks, we could all go on the water! We took the two grandchildren 6-8 years old on an adventure to the sculpture trail behind the Art College in Haliburton. They loved it!! As Aidan, our 8 year old grandchild said, this is the best vacation ever!!! Thank you.
The Parliaments
Alliston, Brooklin and Scarborough
July 2014
This was the first time in a number of years that our family has had the chance to have a family vacation. Our lives become so busy that opportunities to reconnect with eachother and nature are very often neglected. Your cottage was the perfect setting for our vacation. We all loved playing games and trying the stand-up paddle boarding. You should be proud of your cottage.
The Overholdt and Maier families and Cleo too
October 2013
Thank you, thank you, thank you! We had such a lovely time at your cottage. We rent cottages often, and had never felt so welcome, and had never found such attention to detail. We loved the welcome basket, the great view and the million activities we found we could do. Our thanksgiving was fabulous and that was largely thanks to you. Looking forward to coming back.
Beltrean, Holua, Ayala, Perez
August 2013
Thoroughly enjoyed our week at your beautiful cottage. Lots of room to spread out for two families with teenagers. Our week was a little chilly so we enjoyed the many games, media and campfires. Could not resist the change to try the paddle boards though. Great memories were had by all.
The Battaglia and Casavecchia family
July 2013
We had a great time at your cottage. We found everything we needed and more. Stand-up paddle boarding was awesome. Everything was so clean and orderly and made our time here even more relaxing. The gift basket was a lovely surprise. Thank-you.
Arthur and Little families
July 2013
Cassandra and Nathaniel, Thank you for sharing your beautiful cottage with us! From the lovely, personalized welcome package replete with gifts and treats for our pooches and to the incredible touches of hospitality we encountered at every turn, we couldn't have been more pleased. You have a truly special property here, and it's clear that you want your guests to experience nothing but the very best.
Cheers, Uora, Dylan, Ella and Parker
P.S. We LOVED stand up paddle boarding! You've made believers out of us.
August 2012
We had a wonderful week. The cottage is beautiful and so we organized. The cake was perfect for us, lots of swimming and playing with the kids. Thank you for sharing it with us.
Cheung, Green and Luces
July 2012
We had a wonderful week at the cottage. Lots of swimming, paddle boating and</address><address>canoeing! Everything was perfect. Cottage was beautiful! We will be back next year hopefully.Thanks!<
Locante Family
P.S. Love the cabana aka Adult Club House
View Favorites
Amenities
BBQ Grill
Beach Access
Satellite TV
Dishwasher
Hot Tub
Firepit
Dock
Pedal Boat
Kayak
Canoe
Waterfront
3D Walkthrough
Summer: Fri-Fri only
MaxAdults
WiFi Unlimited
Pets Allowed
WiFi
Winter Rentals
Things to do
---
Distances
Distances shown are "as the crow flies".
Driving distances will be longer.
NOTE
that directions are approximate. Exact directions are provided upon booking