Home
Cottage Rentals
Hearts Home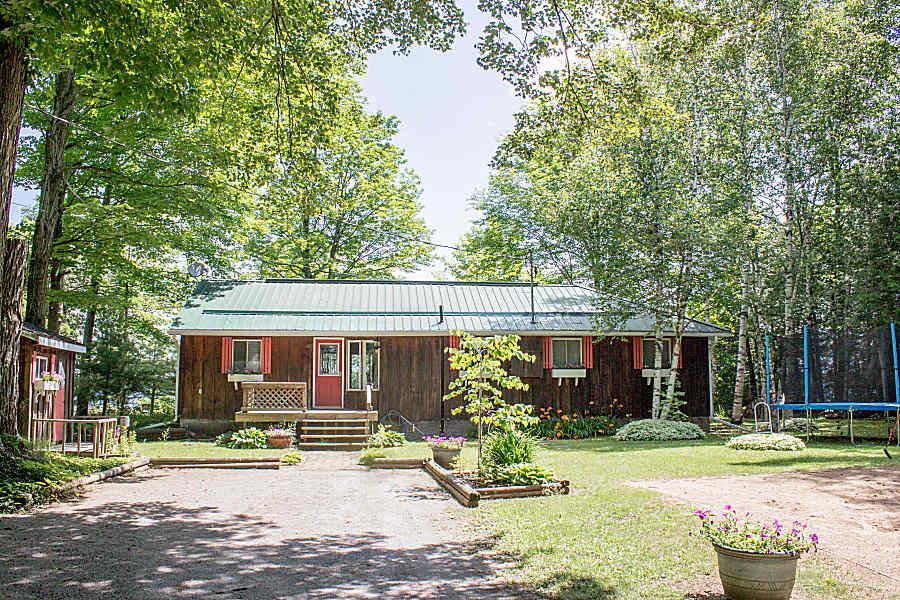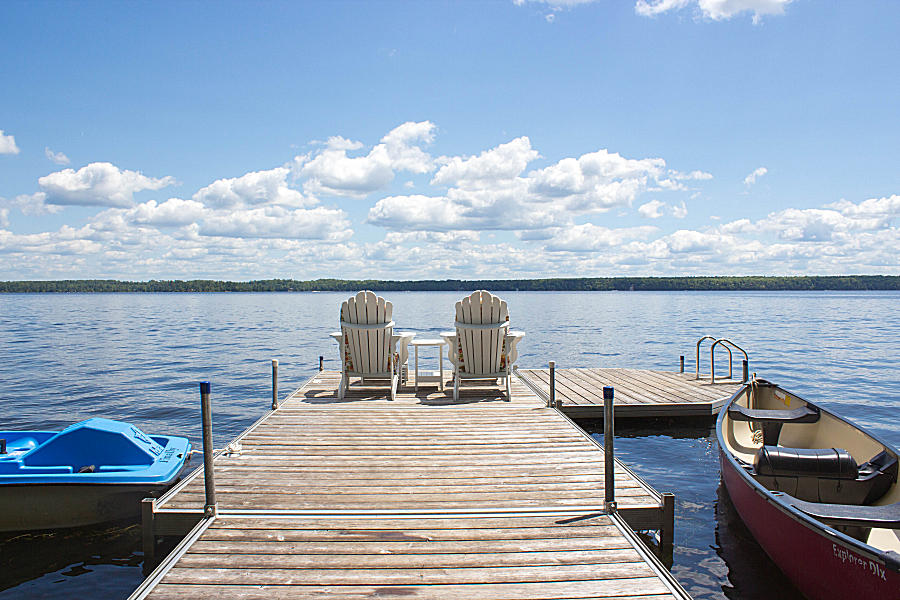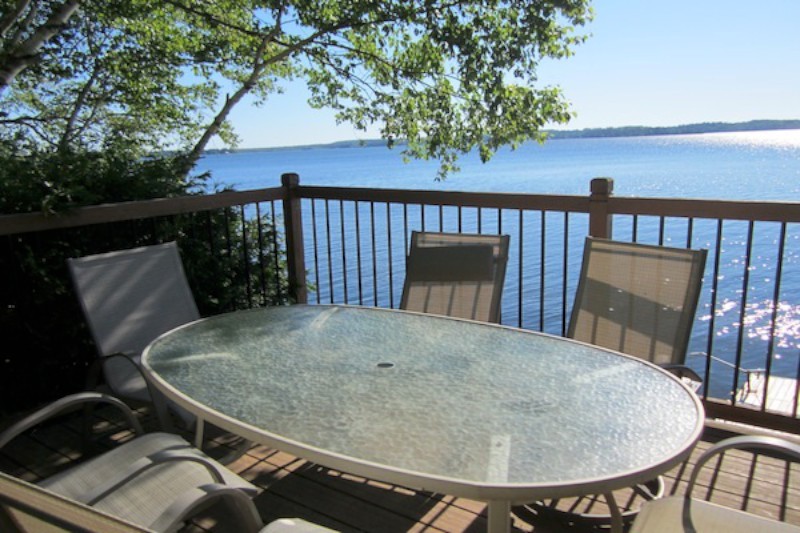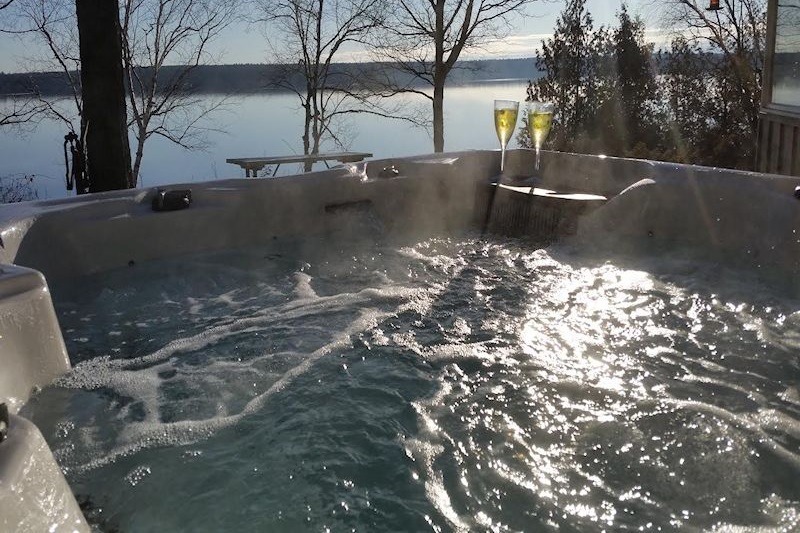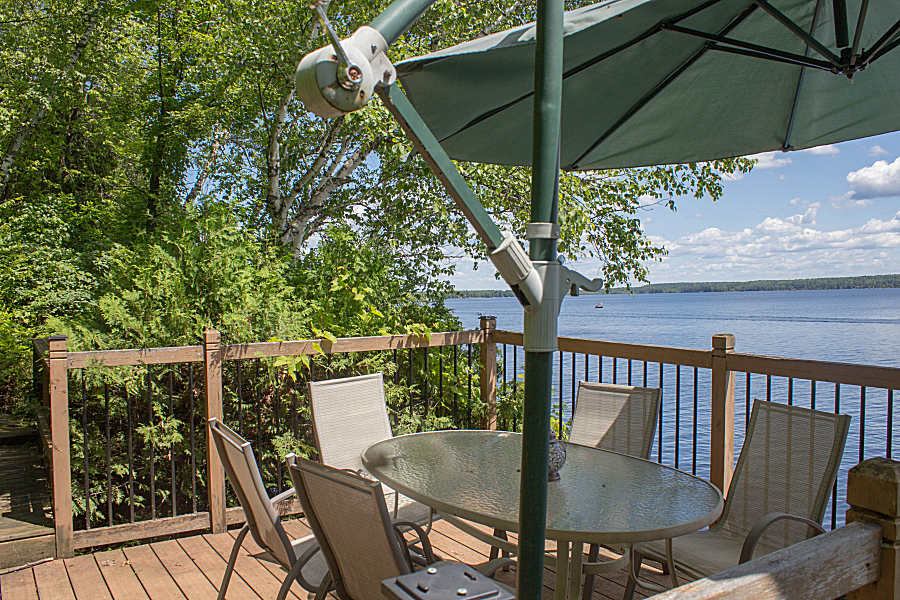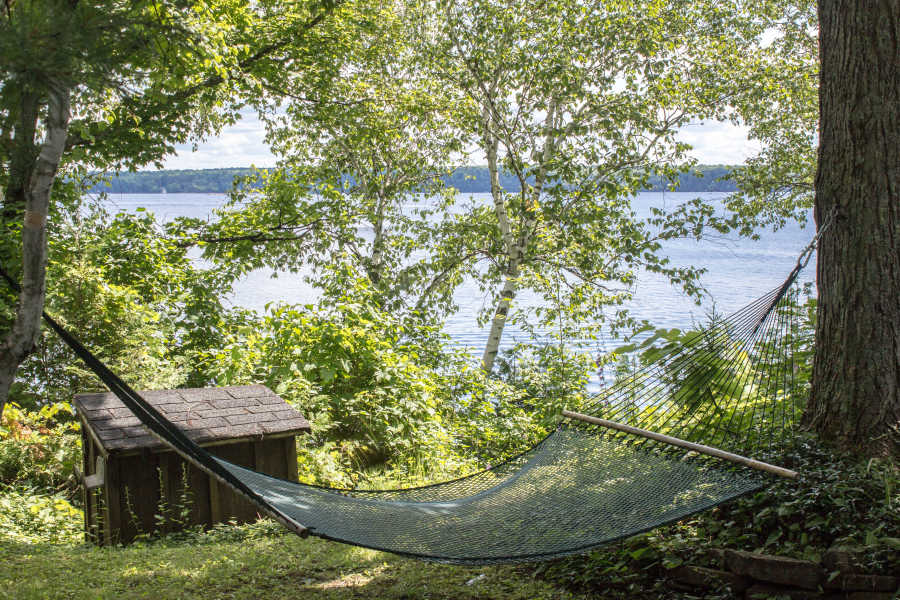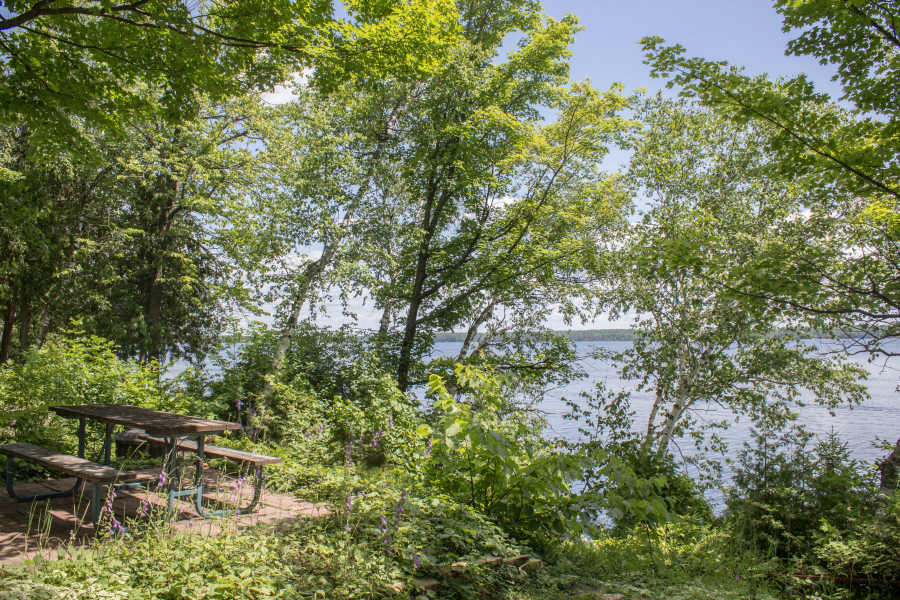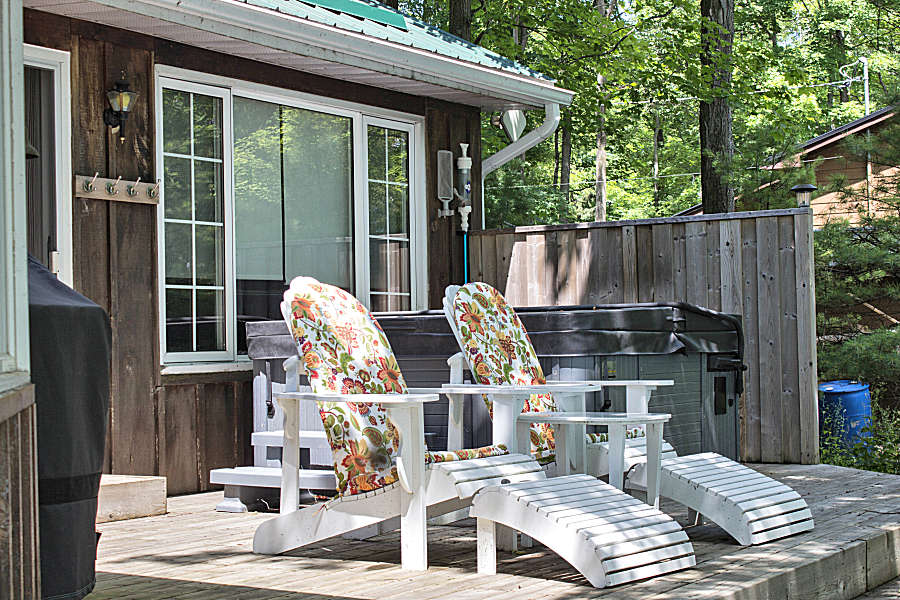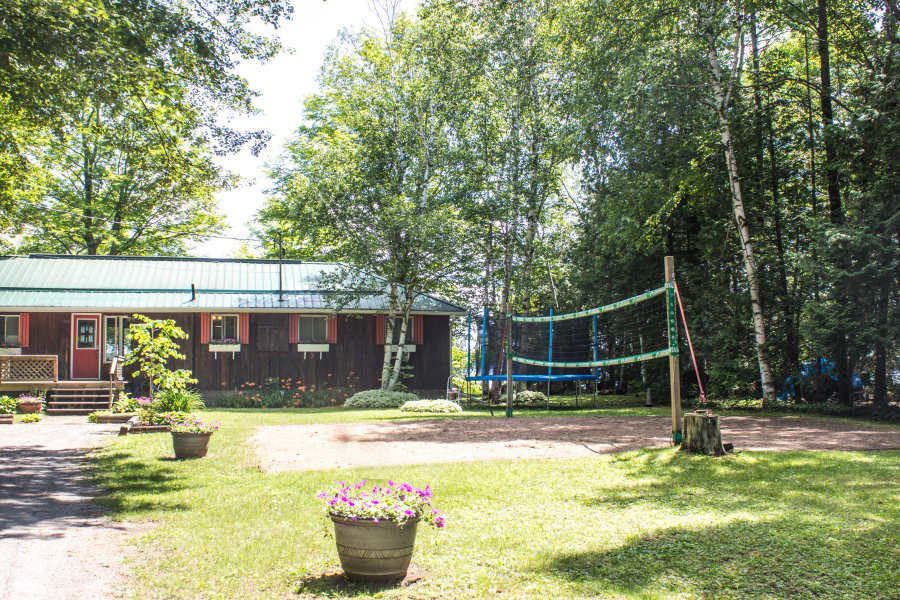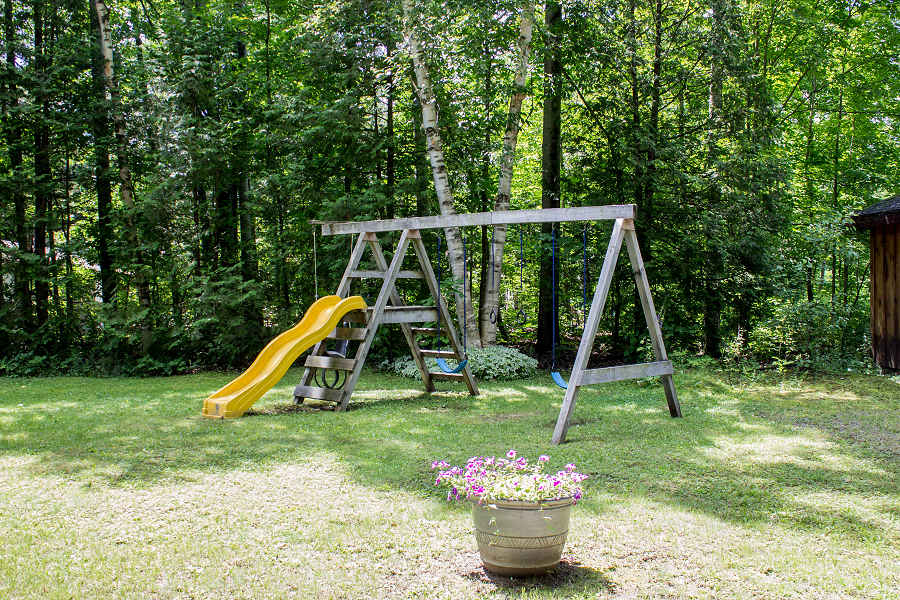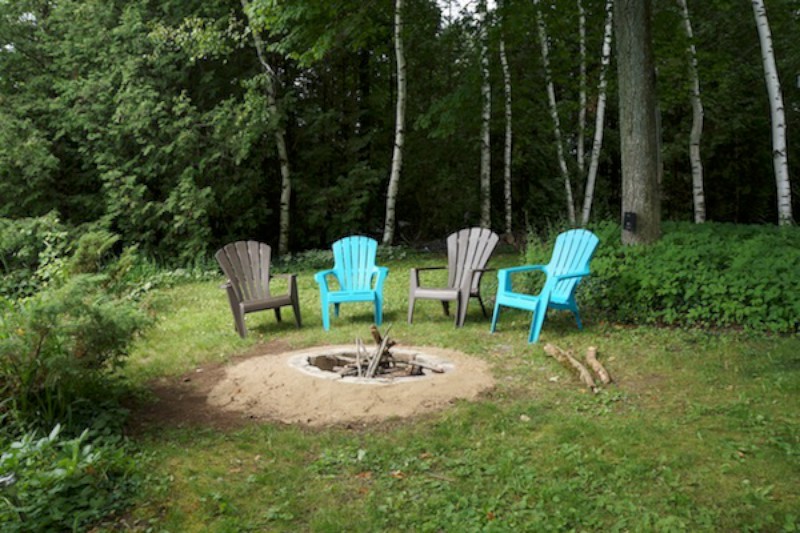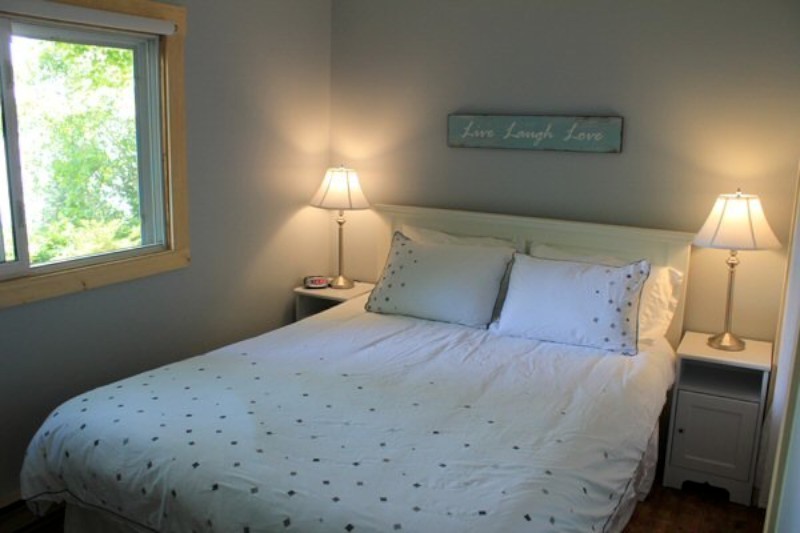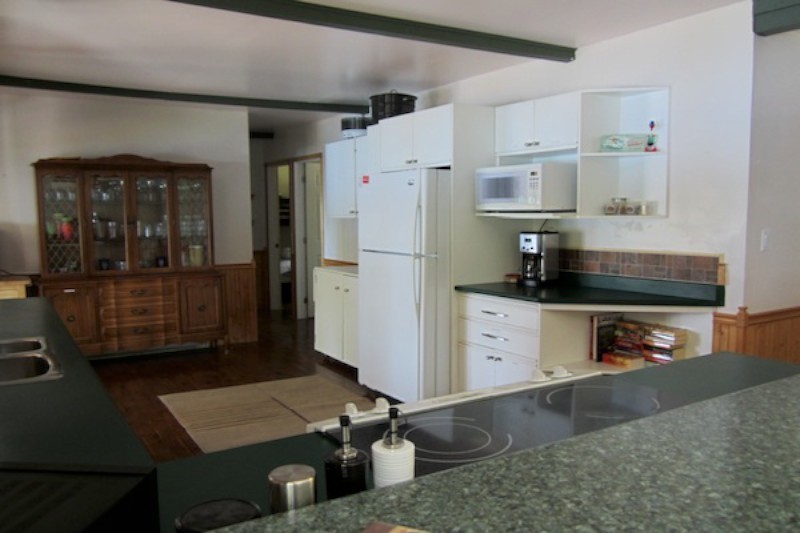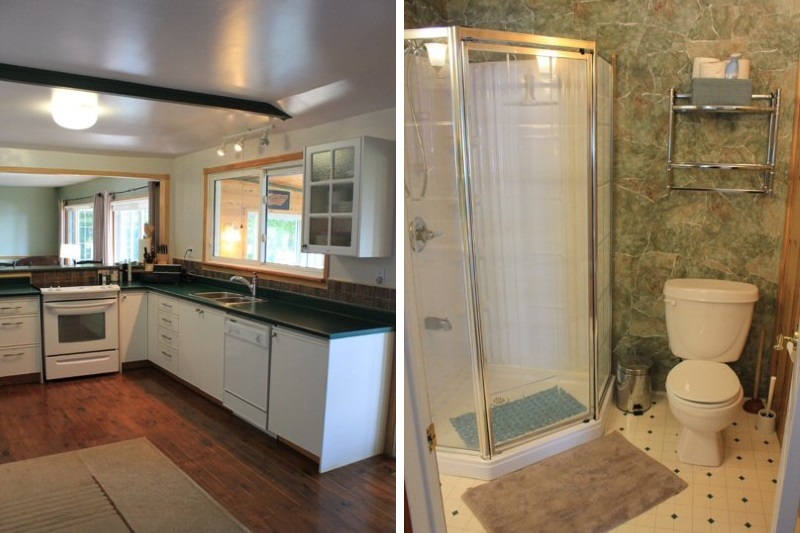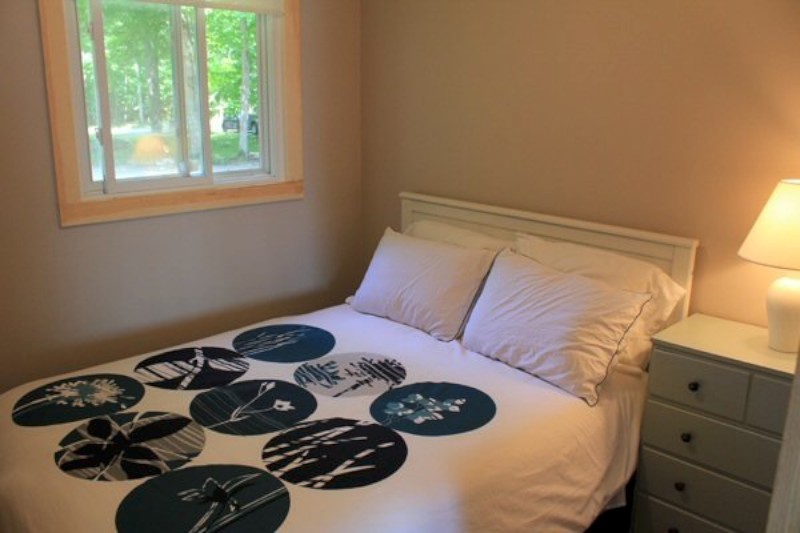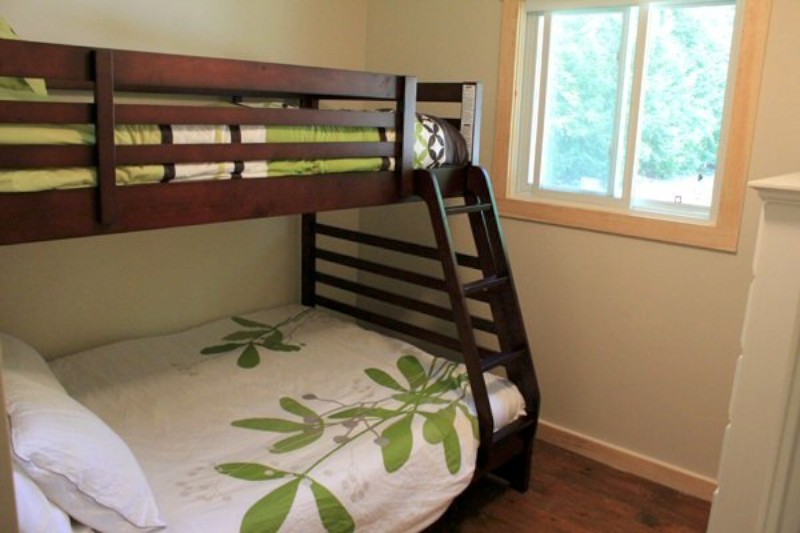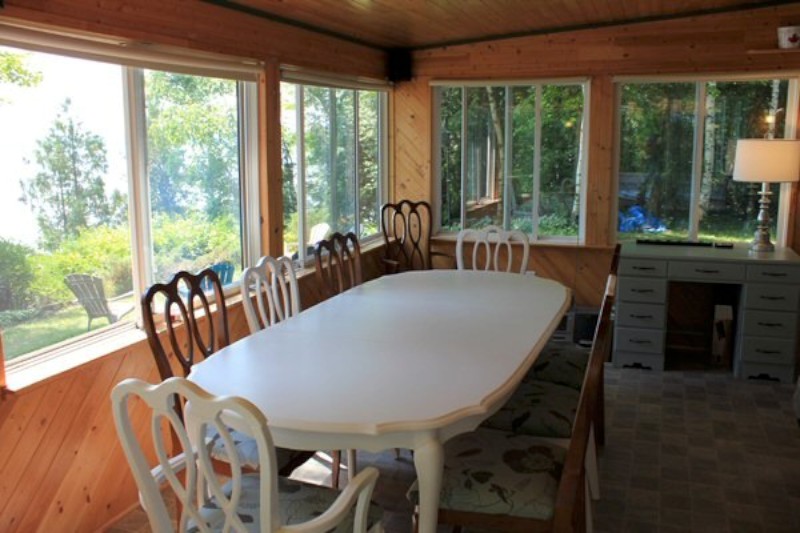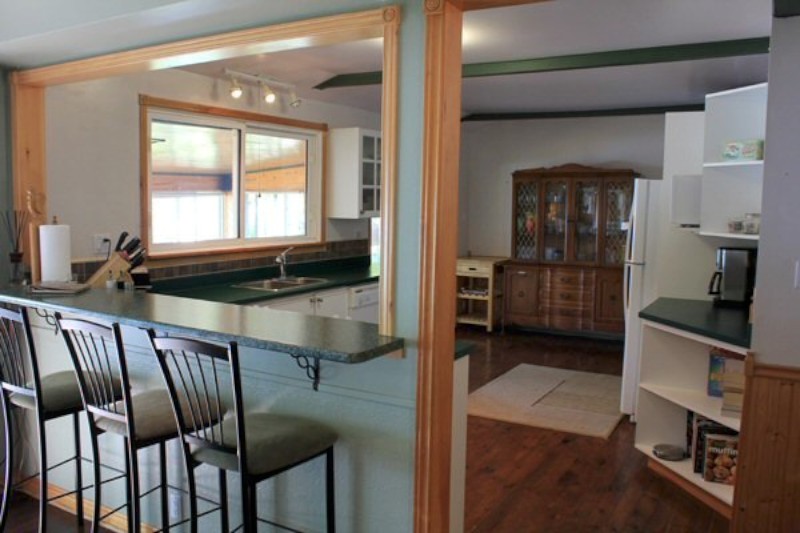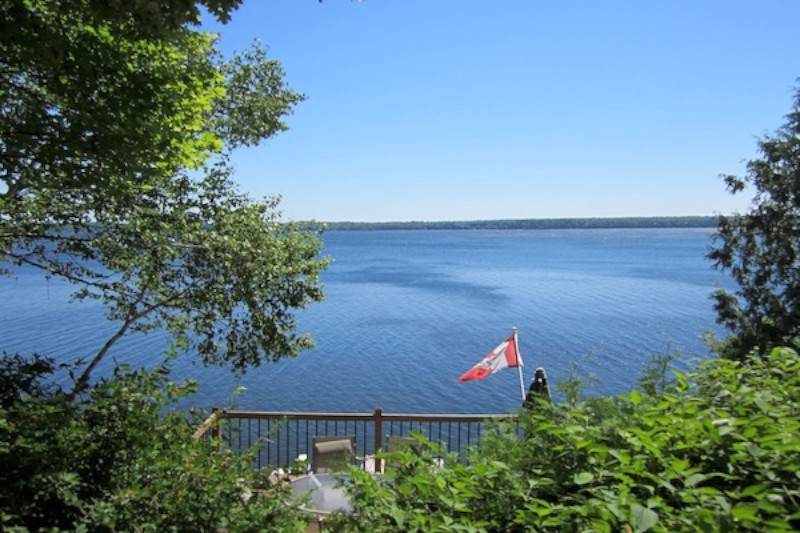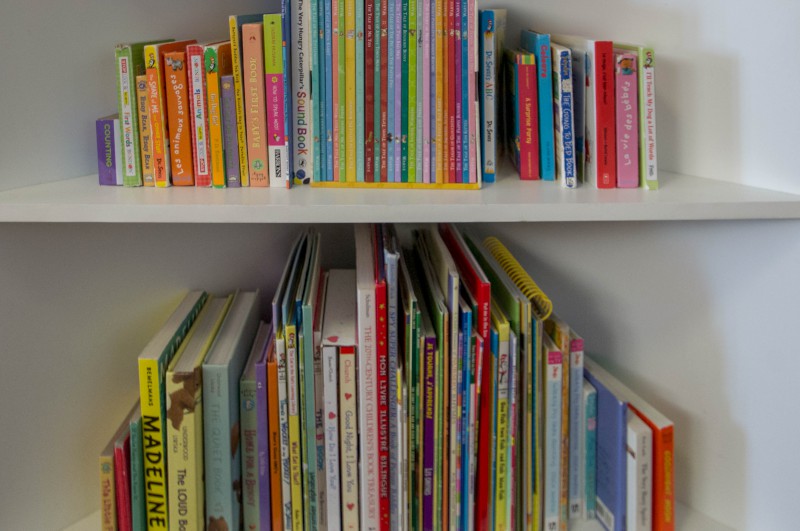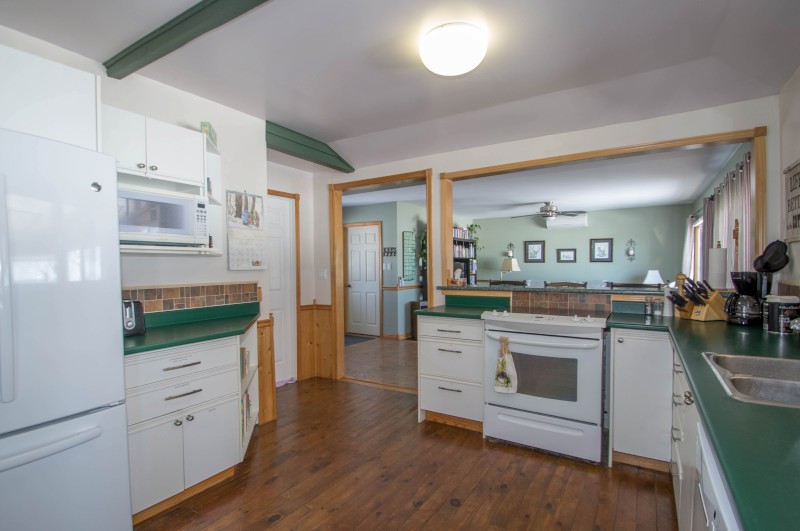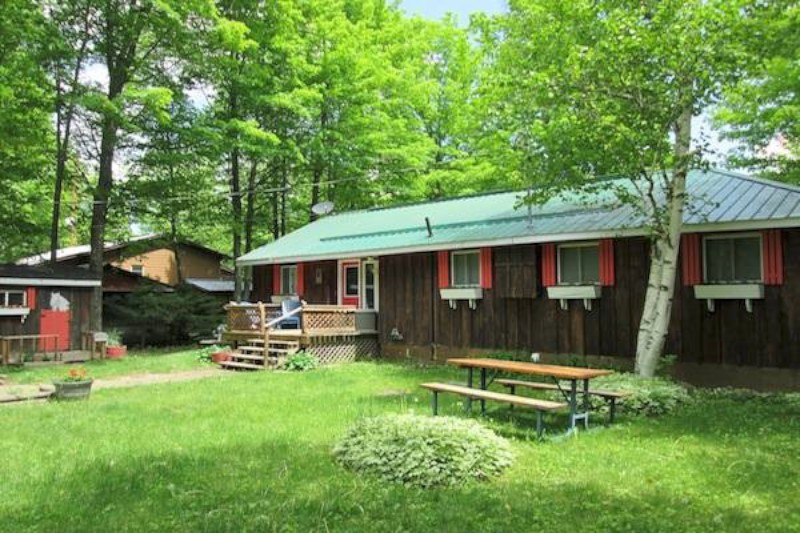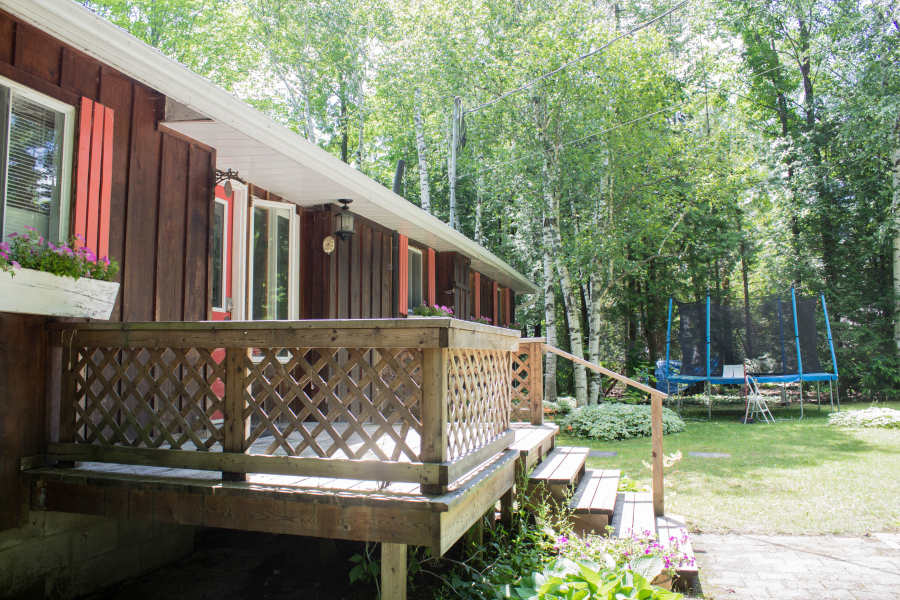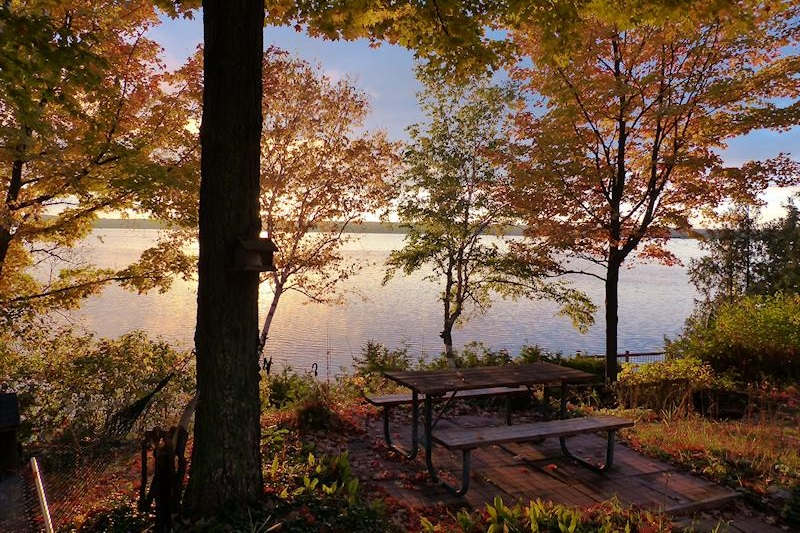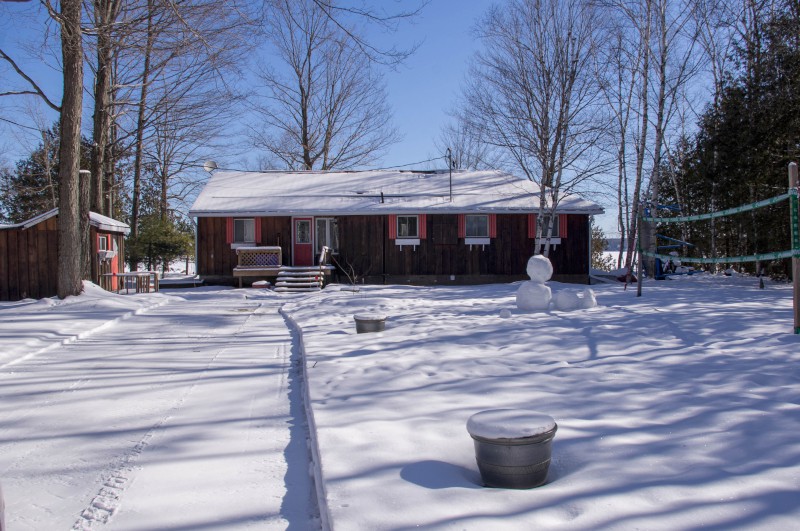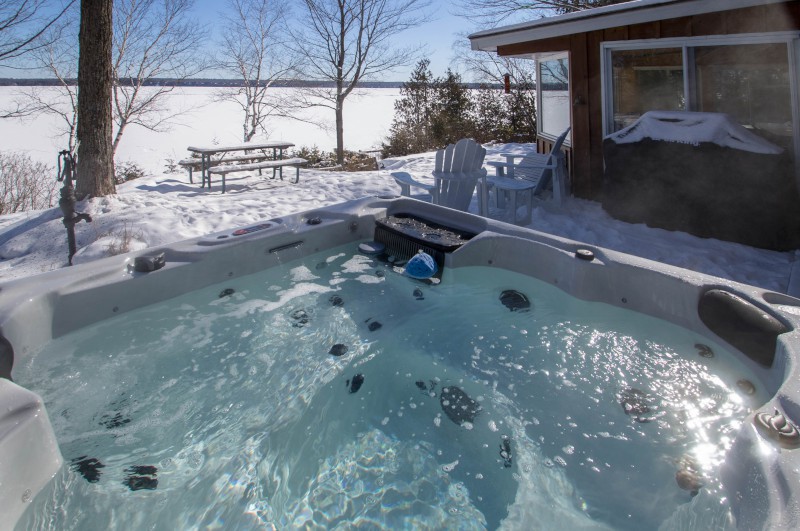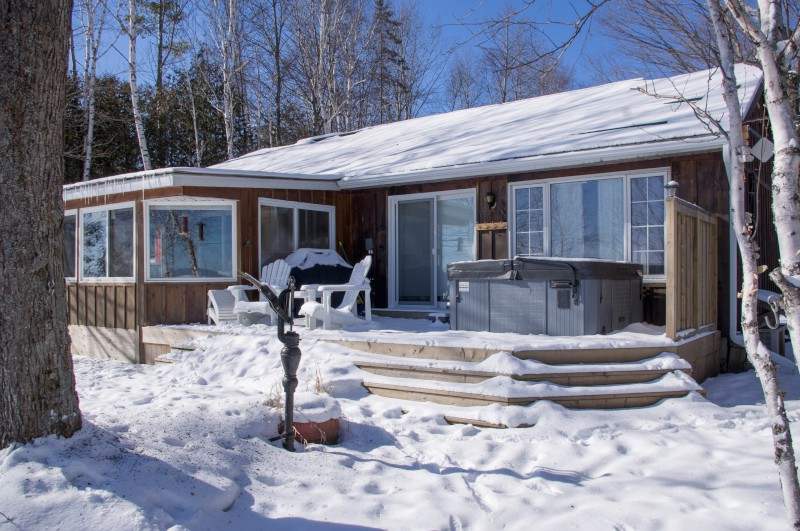 Bedrooms: 3
Bathrooms: 1
Area: Kawartha Lakes
Town: Norland
Sleeps: 8
Type: 4 Season
Water: Head Lake
About This Cottage
We often spend a lot of time trying to decide what the key feature of a property is that sets it apart from others. Not only does this recently renovated property have all the amenities and comforts that will make your stay a memorable one, but it also has the most amazing owners that have truly gone out of their way to ensure their guests have a great stay at Hearts Home.
Situated on the western shores of Head Lake, between Orillia and Norland this cottage sits on an elevated lot which gives the most amazing lake views. With several sitting areas, a hot tub, 2 hammocks, outdoor sand volleyball court, kids swing set and trampoline, there is something for everyone even before heading down to the water.
Down a flight of steps you come down to the waterfront. The owners have provided a canoe, kayak and paddleboat for you to use as well as a selection of life jackets and safety gear to get you out on the water. The primary access into the water is from the stairs on the dock and the water is approximately 5 ft at the end of the dock. If you are looking to do some fishing, Head Lake has excellent Bass fishing and the owners have installed a new dock for the 2013 season complete with cleats for mooring your own boat or the watercraft provided.
In the cottage you can see the effort and detail these owners have gone to, to ensure everything is perfect for your stay. With high-quality linens in the bedrooms and plush mattresses you will certainly have comfortable sleeps.
The property is all on one level and the bedrooms are grouped together on the south side of the cottage. The bathroom is just off the kitchen. The kitchen is well-equipped with all the appliances you will need during your stay and the breakfast bar will be great for chatting and sharing a drink or two while getting meals together. Behind the breakfast bar is the living room giving an open plan feel to the property. Here you will be able to relax on the leather furniture while taking in a movie or playing games, but the best part of the cottage is the sun room. With large windows looking out over the lake and when you open the windows the warm scented country air breezes in to allow you to enjoy the outdoors while staying in the shade and undercover during the occasional summer storm.
We are delighted to represent this property and are sure you will have one your best vacations ever if you decide to stay here.
Unavailable

Selected

Available

Checkin only

Checkout only
Rate and Rental Information
Please note that bookings less than 7 days in advance are subject to confirmation of availability with owner
This property books Saturday to Saturday in High Season
Weekend 2 night special rate for $650 for all low season bookings (not applicable on holiday weekends). That's a $100 discount! Book online using Promo Code HH2NT2020.
---

Rate Table
Please note that a $84.75 (including tax) booking fee applies to all bookings
Please note that a $7.91 per day (including tax) Accidental Damage Waiver applies to all bookings
High Season: June 26 - September 7, December 18 - January 3
Weekly (Saturday to Saturday)
$1,900.00
Low Season: September 8 - December 17, January 6 - June 25
Weekly
$1,275.00
Weekends/Short Stays (Minimum 2 Nights)
$750.00
Extra Nights (after 2) - $105.00
Note - after 7th night, pro-rated weekly price applies
Holiday Weekends (3 Nights)
New Years, Christmas
$1,125.00
Extra Nights (after 3) - $200.00
Note - after 7th night, pro-rated weekly price applies
Thanksgiving, Victoria Day, Family Day
$1,125.00
Extra Nights (after 3) - $105.00
Note - after 7th night, pro-rated weekly price applies
Inside the Cottage
Sleeps 8 (6 adults max)
3 bedrooms (1 queen, 1 double, 1 double with single bunk over)
Double futon in living room & sunroom
1 x 3-piece bathroom
Dishwasher
Air Conditioning
Washer/Dryer
Satellite HDTV/DVD & Stereo
Wii Games Console
Outside the Cottage
Rocky Shoreline
Dock
Hot Tub
Fire pit
Canoe, kayak & paddleboat
Sand volleyball court
Children's swing set
2 Hammocks
Outdoor Games
Things you need to know:
Linens, indoor and outdoor towels are provided
A post departure cleaning is included with your rental. You will need to leave the cottage tidy with everything returned to its original location.
No pets are permitted at this cottage
Waterfront
The waterfront is rocky with the primary access into the water from the dock; the water is approximately 5ft deep off the end of the dock.
Trivia
The nearby village of Norland was named in 1862 by Reverend Bayard Taylor after an African village he'd worked in, Nordland. The name was representative of the village's location at the northern limits of civilization in Victoria County. Norland had been known as McLaughlin's Mills for two prior years, after Alexander McLaughlin, who built numerous mills along the Gull River.
Winter Notes
Reviews
February 2016
Dear Frank, Sharon, Teia & Bentley
Our first cottage experience in Canada....it has been fabulous! Perfect location, perfect weather, and a very comfy and homey cottage. We would love to come back in the Summer.
Thank You so much for letting us stay here.
N, M, C, & D
July 2016
Dear Frank, Sharon, Teia & Bentley

Following our winter experience here at Heart's Home we returned in the summer.... We have had an amazing week particularly on the dock and in the water. Thank You so much for the variety of water crafts, they have all been used a lot. Great family fun times in a perfect spot on Head Lake! Thank you once again for allowing us to stay here.
N, M, K, J, C, & D
July 2016
Thank You so much for letting us stay in your cozy cottage! We all had a blast, mainly staying down by the water during our hot & beautiful week. Board games and puzzles were also a great time after a day in the sun. Thanks again for letting us create awesome memories!
W, K, P, B, G, S and E
We had a wonderful time enjoying everything your cottage & the lake had to offer. From the incredible touches you did on the welcome treats, to the charm and warmth of the cottage, to the memories we made outside on the dock, it was the perfect week. It was so great to see the kids playing board games and having the type of fun we had as kids, without electronics. Thank you for allowing us to enjoy your piece of paradise for a week.
We had a wonderful stay at your cottage, loved it! Thank you so much for sharing this lovely space with us. Definitely lots of memories made. Loved the water area and all the water activities, and great movie nights in the evening.
Thank You
This is being written on a beautiful sunny day, our last day 🙁 sitting peacefully on the dock. Dear Sharon, Frank Teia & Bentley, Thank You! Heart's Home became our home this week and that's because you welcomed us in. Every little detail and special touch you added was noticed and appreciated. We enjoyed everything, had lots of fun indoors and out. This cottage is perfect! The hot tub was a treat for all of us. Our tween girls loved the trampoline and are leaving ready to train for the 2024 Olympics
Our teenage boys played lots of volleyball and canoeing. As parents it was a joy to watch our kids spend time together and outdoors. We will admit, the Wii was a blast from the past. It is our hope that we can return again. We are so thankful for this week and treasure the memories made. We knew as soon as we walked in on Saturday and it was so clean, open and inviting complete with the card, treats, and Kawartha Dairy ice cream that we made the best decision. From the bottom of our hearts ... Thank You!
The M Family and Friends!
Both our families had a wonderful stay at Heart's Home cottage. We enjoyed our low key New Years with our five little ones. Had a lot of fun in the snow and on the trails. Thank You for being such great hosts!
July 2017
Dear Sharon, Frank, Teia and Bentley
Let me start by saying that Heart's Home is truly a fantastic name for this cottage as it has certainly taken a special place in our hearts! From the moment my husband and I arrived, we felt like we were home. This place is so beautiful and all the little details from the welcome card to the local treat, to how everything was labeled and easy to find was amazing. We rent a lot of cottages over the years and this is truly one of our favorites. Our weather was fantastic, and my only complaint is that the time goes by too fast 🙁 Thank you again for sharing your little piece of heaven here on Head Lake. Look forward to returning sometime. Thank You so much again.
A and D
September 2017
Dear Sharon, Frank Teia, and Bentley
I think we had the best weekend of our lives. Your home is true perfection and it was a privilege to live in it for 4 days. I'll forever remember it with supreme joy and happiness as being the place I asked my best friend and the love of my life to marry me on the dock overlooking the mesmerizing Head Lake. Thank You for providing all the necessary components to make our stay both comfortable and memorable. Feeling so happy we did this. Really hope we are able to visit again one day! We wish and hope it's kept in great condition by future tenants. All the best
K & A
November 2017
Sharon, Frank, Teia, & Bentley
We had a wonderful stay at your cottage! The plan was to celebrate my 30th birthday but we also wound up celebrating my engagement!! Which happened in your kitchen!! We will definitely be back, as Heart's Home now has a very special meaning for us
Loved how all the cupboards were labelled - so helpful! All the games, hot tub, and fire-pit kept us very busy and highly entertained. Thank You! All the Best
J & T, J, T, A
July 2020
We loved this cosy cottage which has everything you need for a fabulous stay. Great dock on a wonderful lake, lots of swimming and jumping off the aqua-pad, trampoline, play-set, badminton court, hot-tub, numerous boardgames, books, DVDs and a hammock to relax in. They have a very well kitted out kitchen, tons of towels, sheets, etc and great views of the lake from the patio table. The hosts made us feel very welcome. Two hours door to door from Toronto. Recommend highly.
Kerry
View Favorites
Amenities
AC/Central
Satellite TV
Dishwasher
Hot Tub
Firepit
Dock
Pedal Boat
Kayak
Canoe
Waterfront
Summer: Sat-Sat only
MaxAdults
WiFi Max 40/GB/wk
WiFi
Air Conditioning
Winter Rentals
Spa/Hot Tub, Private
Things to do
---
Distances
Distances shown are "as the crow flies".
Driving distances will be longer.
NOTE
that directions are approximate. Exact directions are provided upon booking