Home
Cottage Rentals
Erie Beach House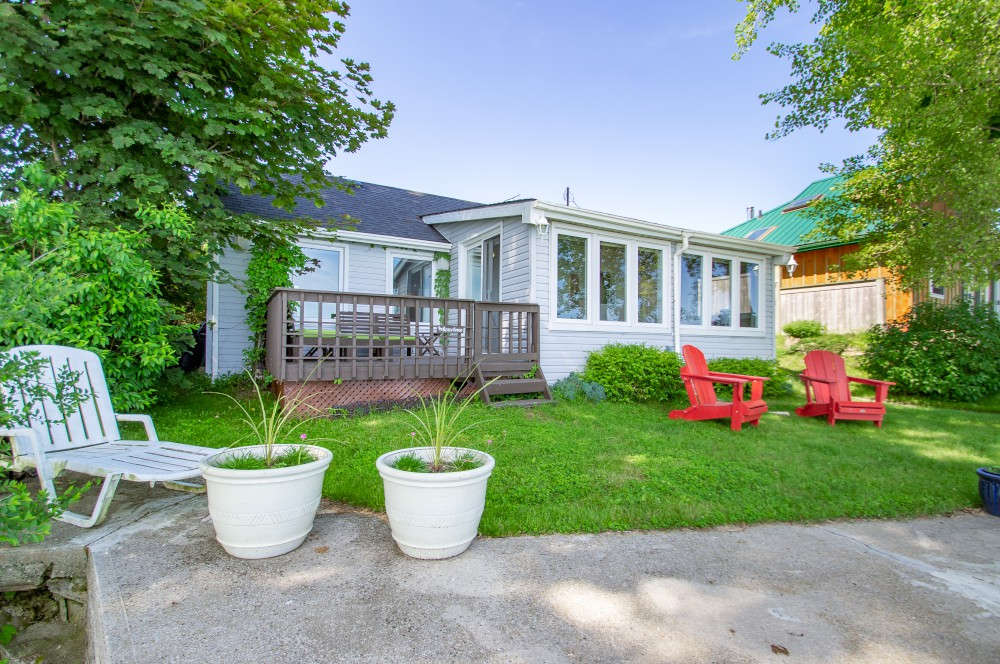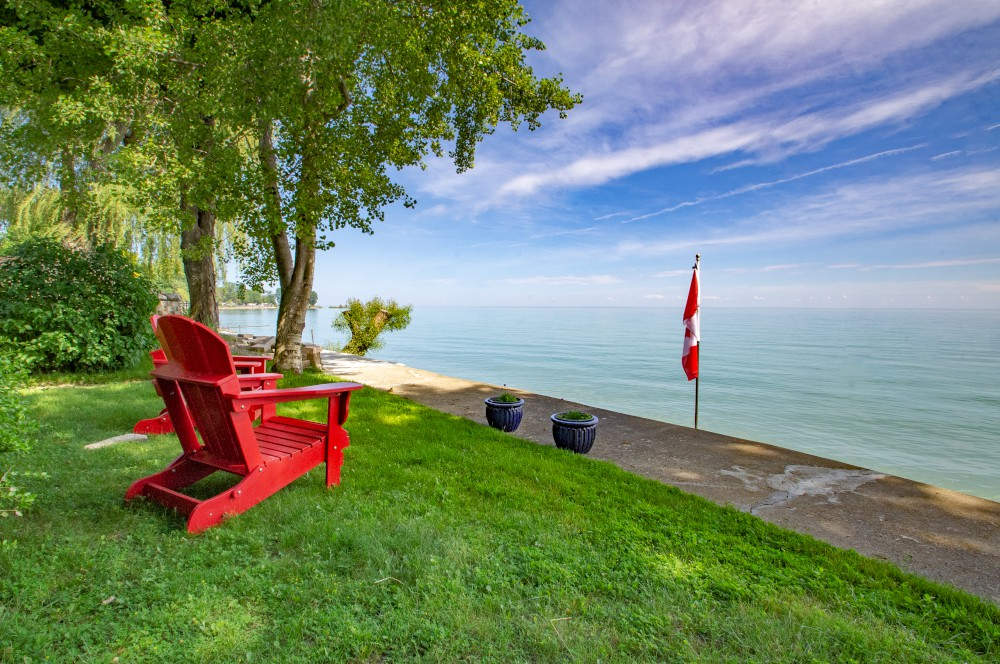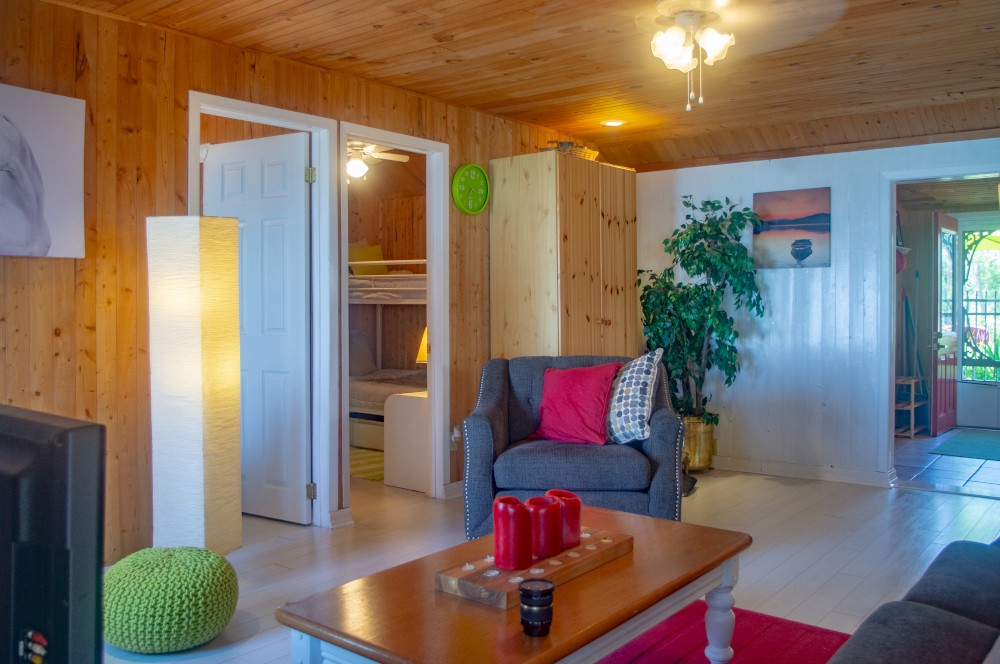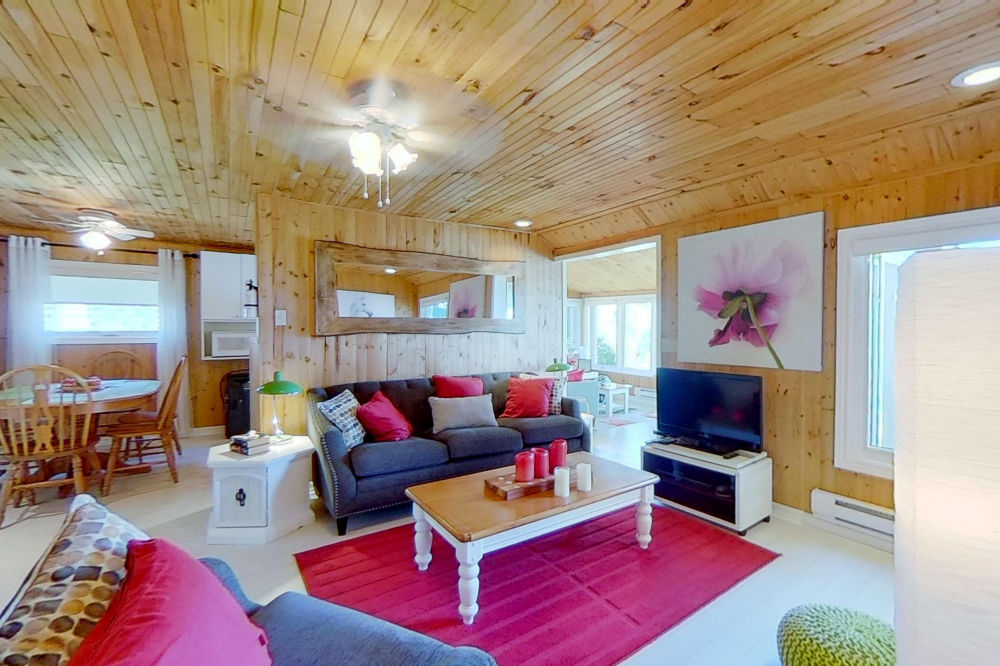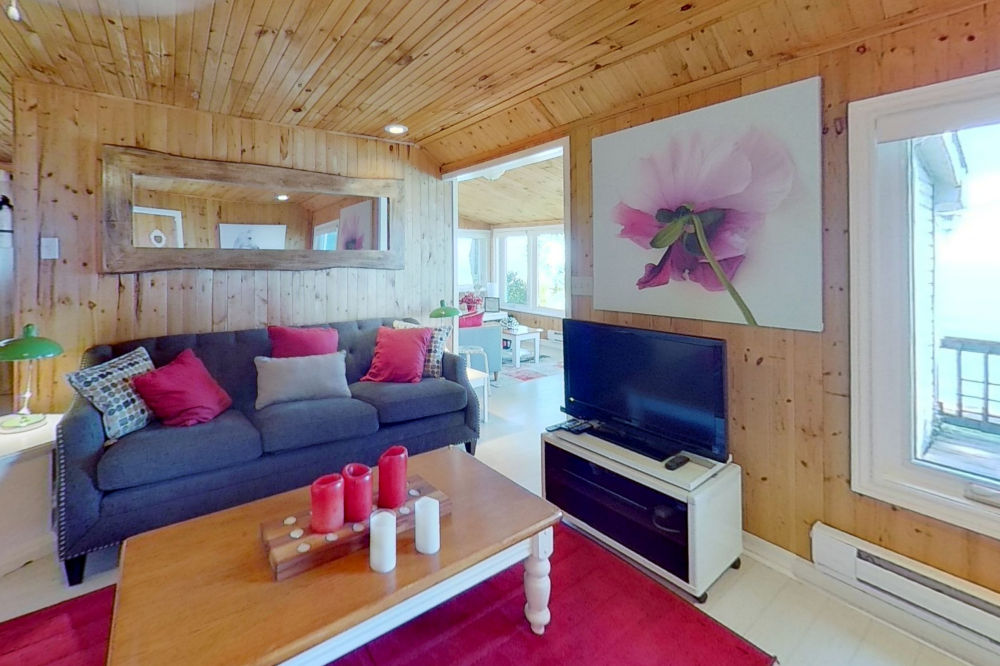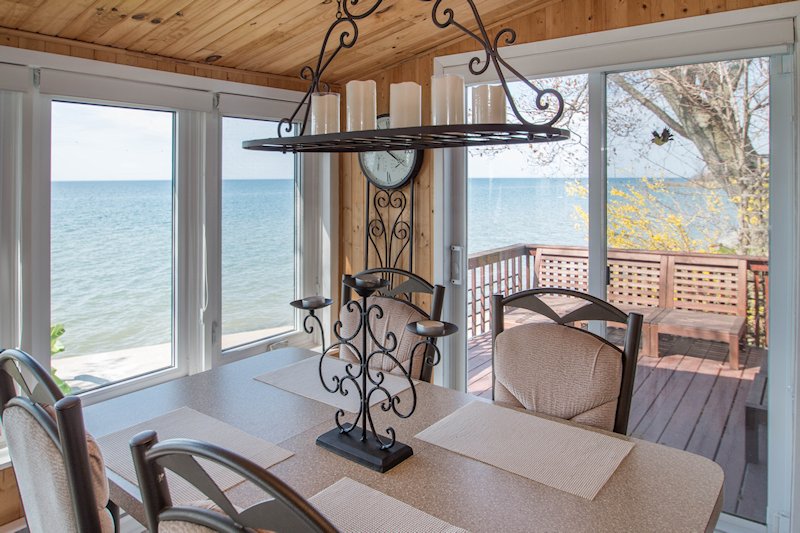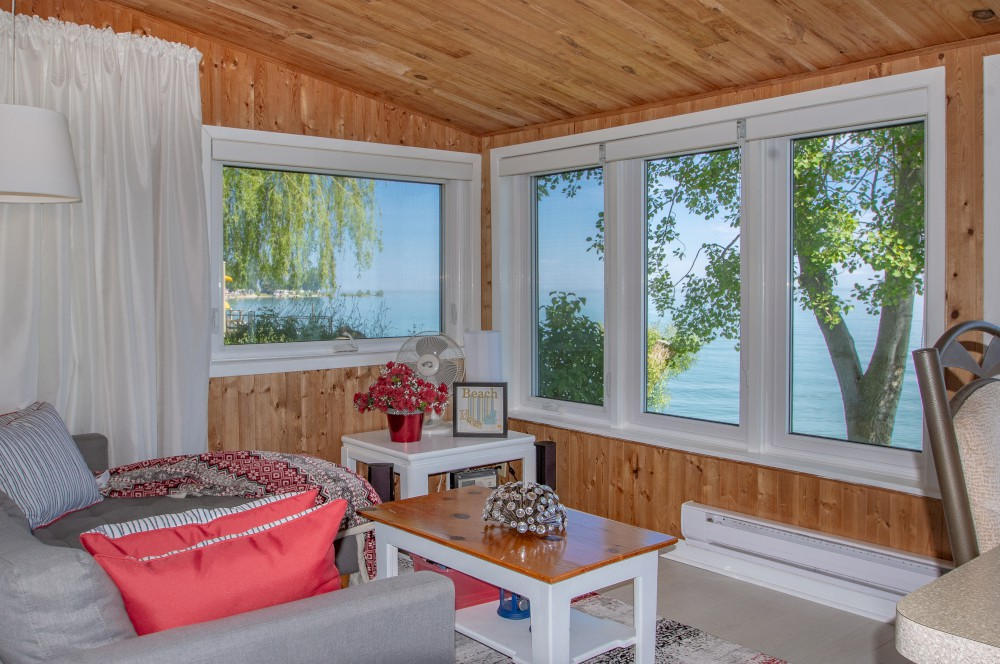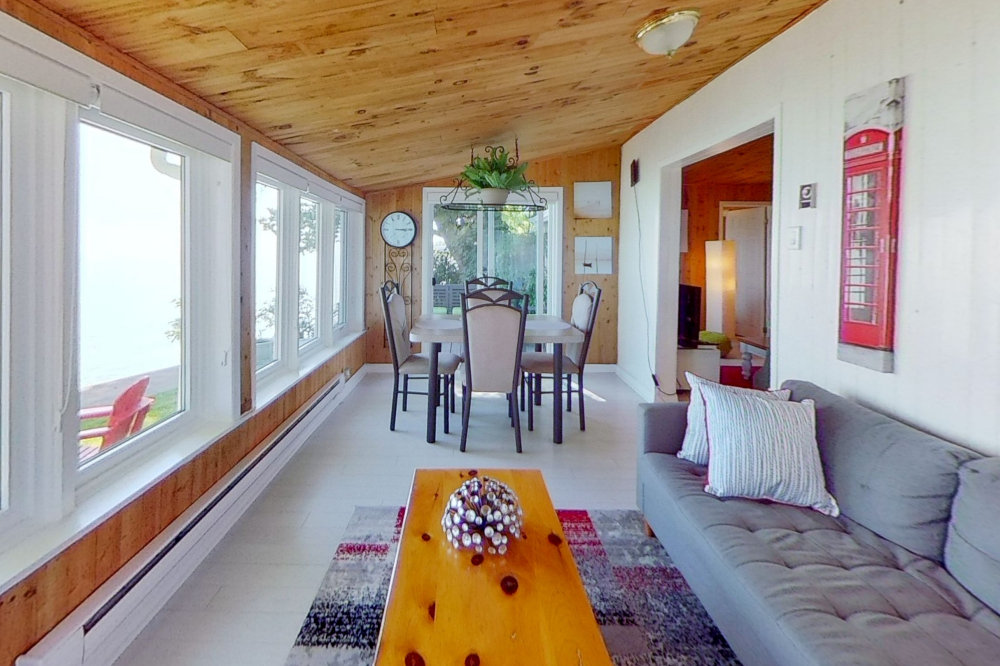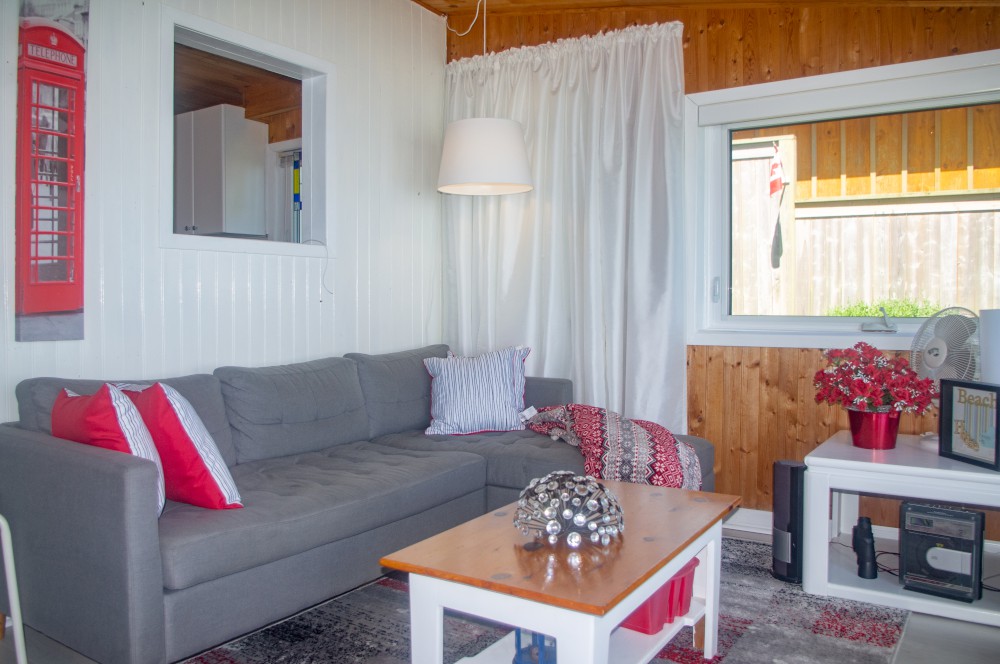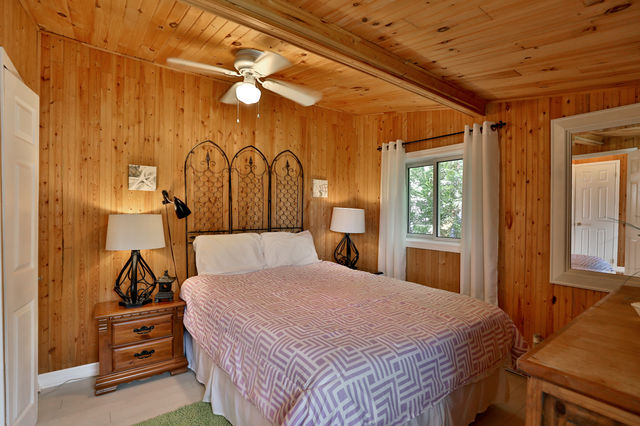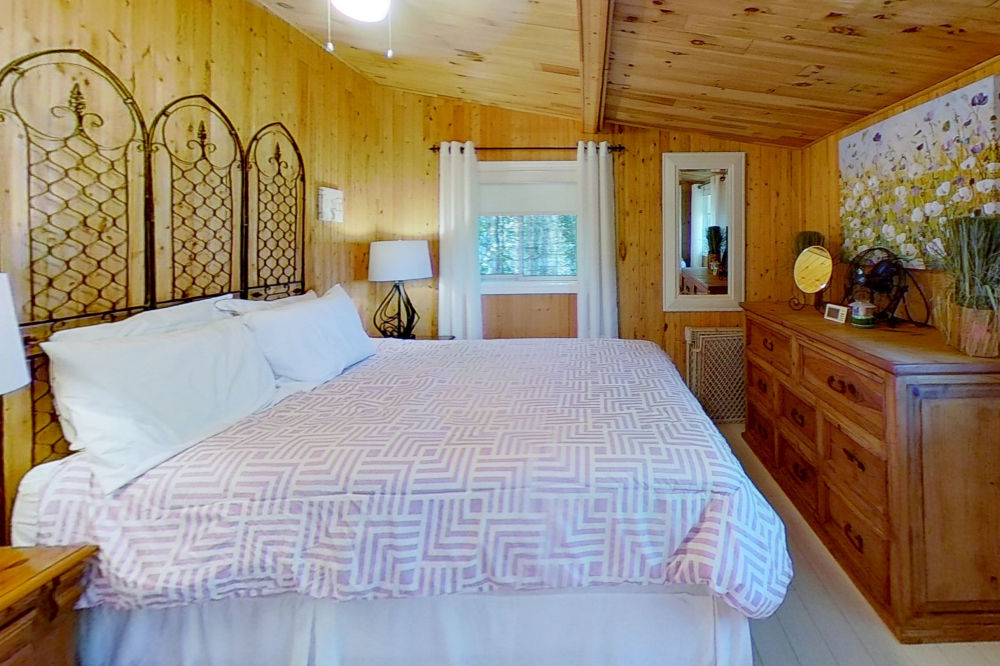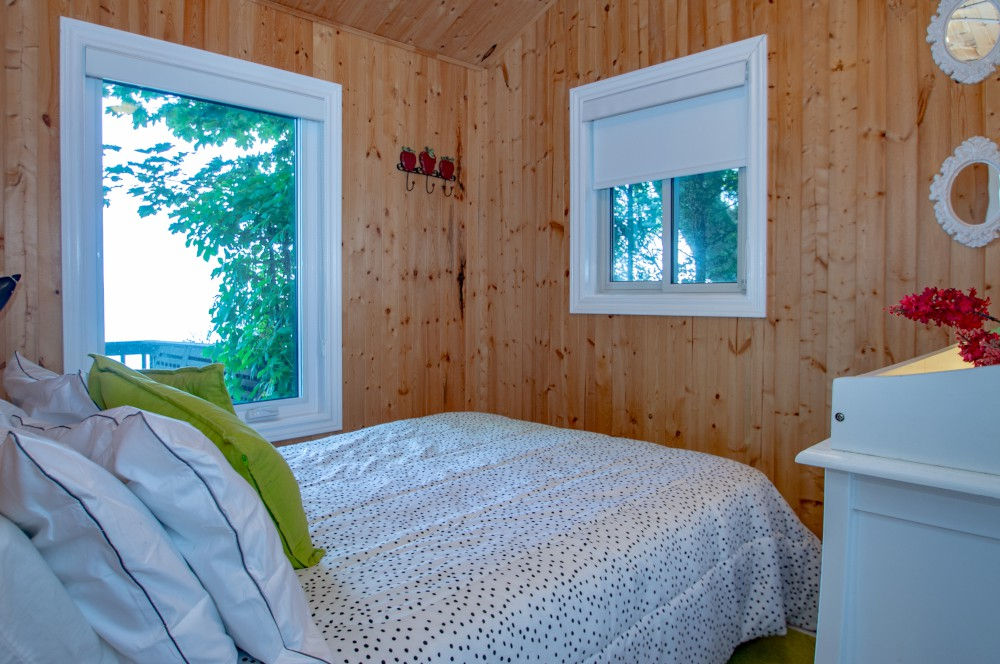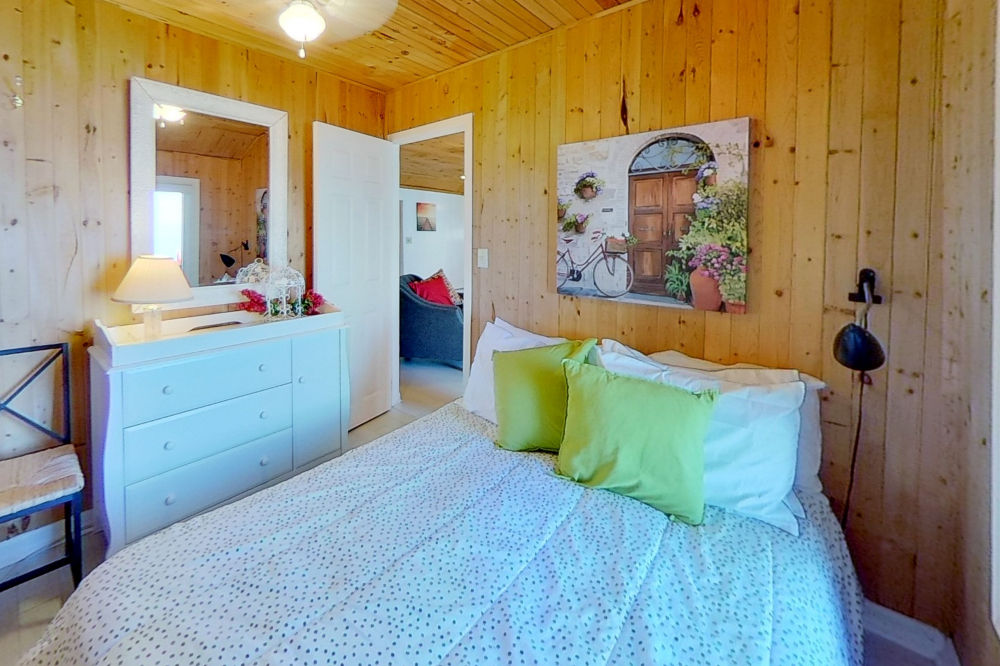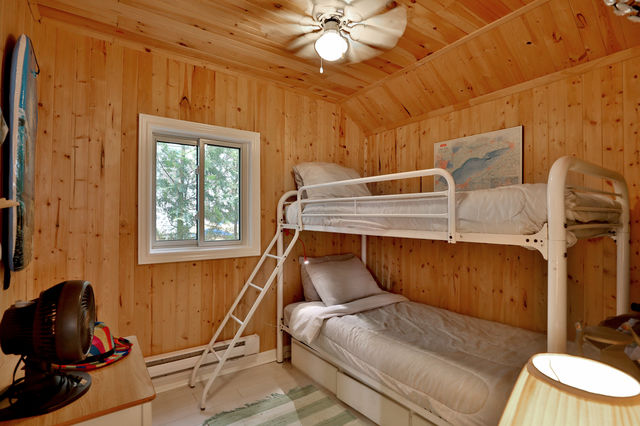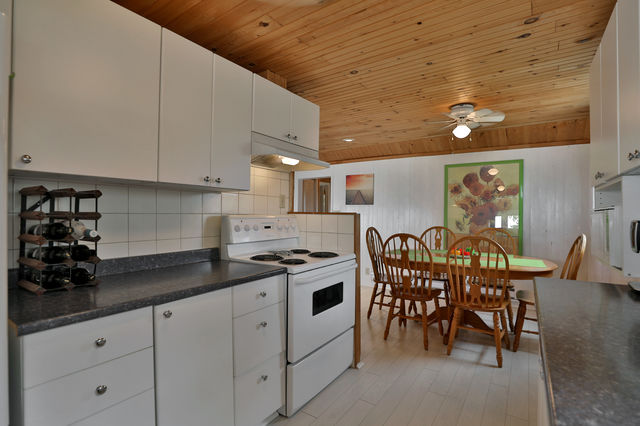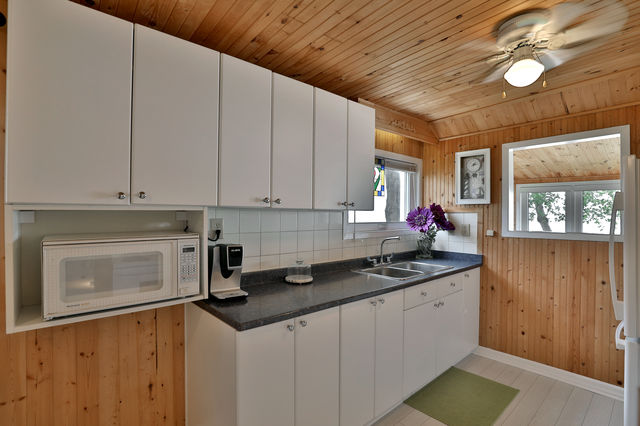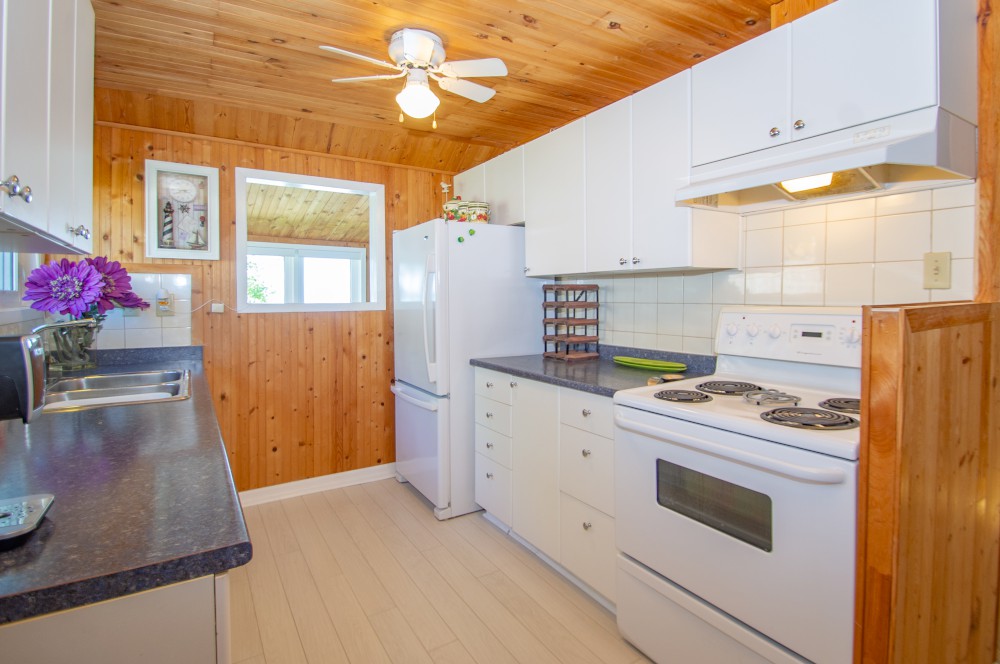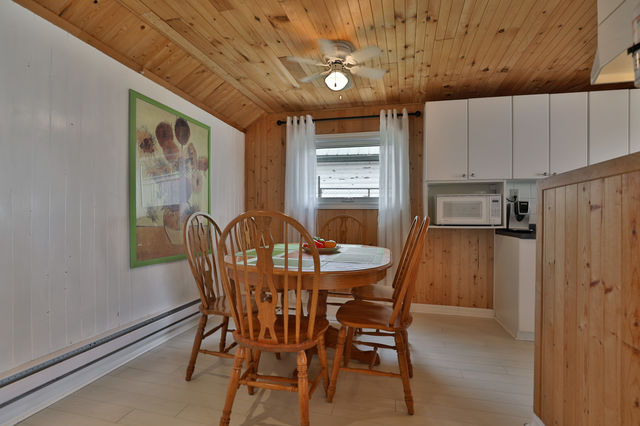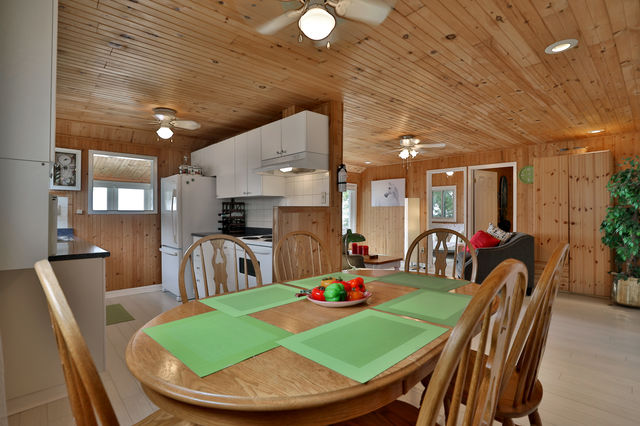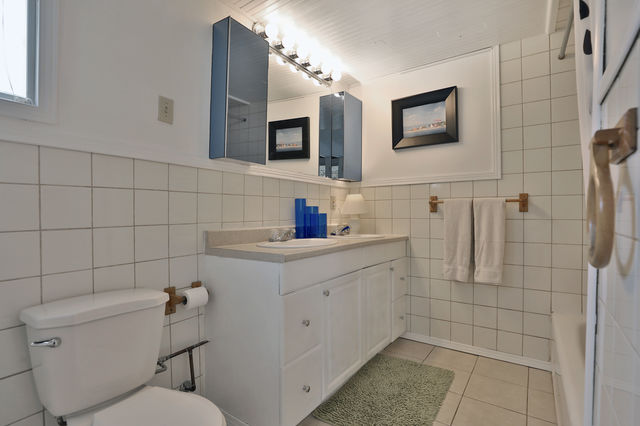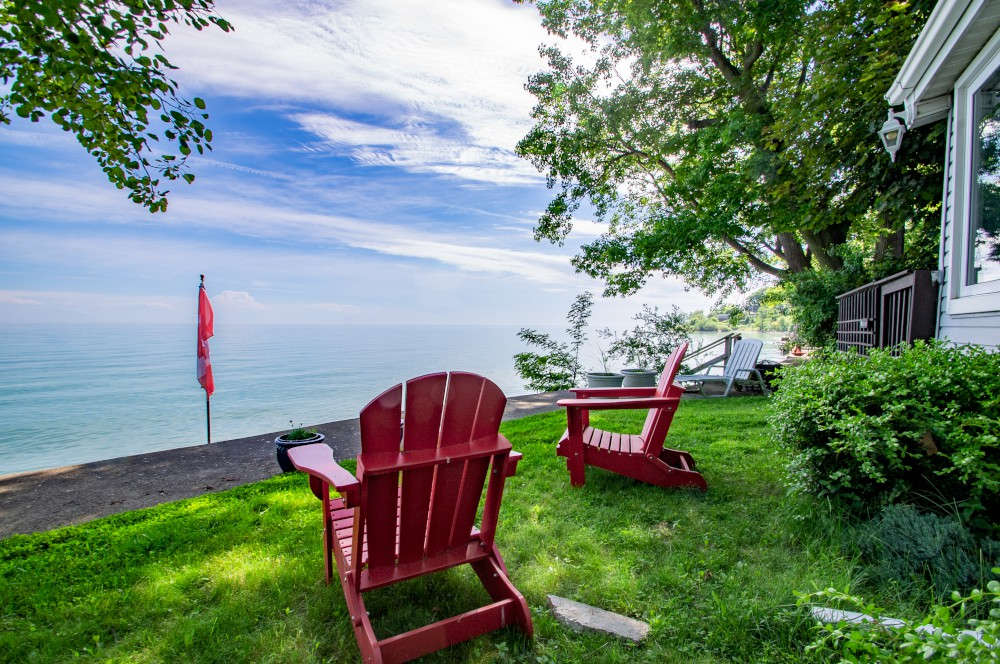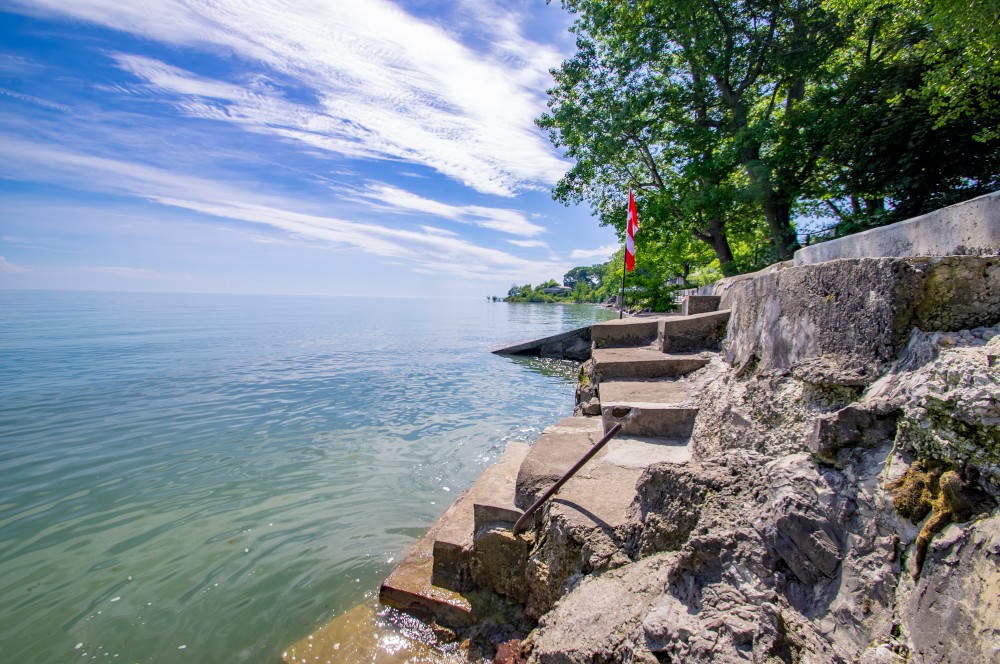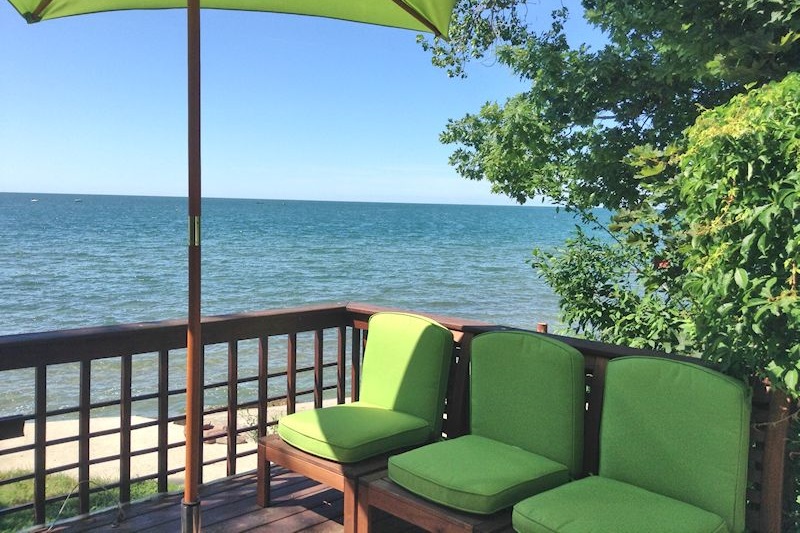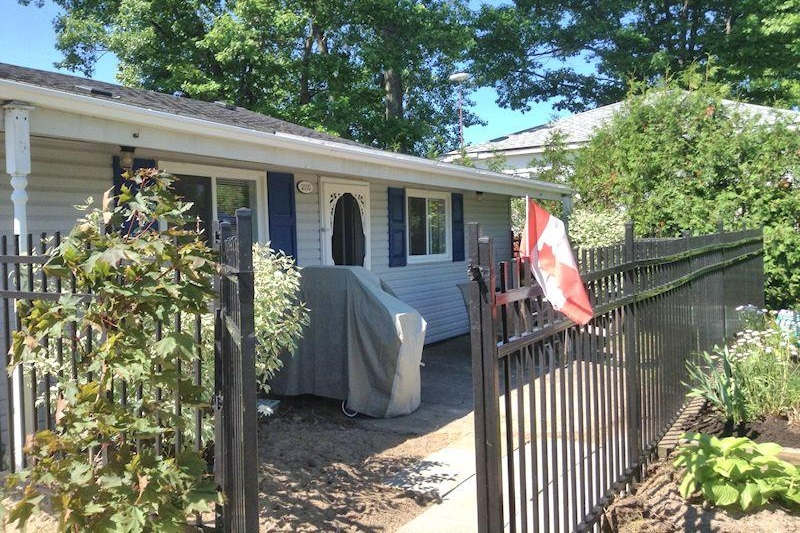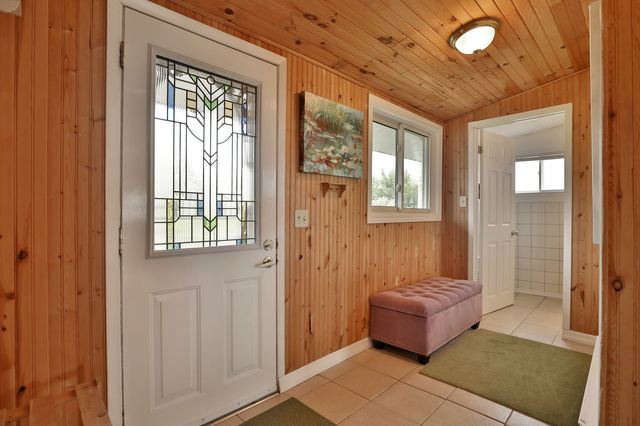 Bedrooms: 3
Bathrooms: 1
Area: SW Ontario/Lake Erie
Town: Dunnville
Sleeps: 6
Type: 3 Season
Water: Lake Erie
About This Cottage
The Lake Erie shoreline has a long history that says "Summer". From sandy beaches to great lake fishing to port towns, the Canadian side of the lake is always popular with cottagers and day trippers.
At Erie Beach House, you are well situated to enjoy everything the Niagara area has to offer - or just sit on the patio and soak up the endless sunshine. This cottage is all about the waterfront, whether it's enjoying the view or playing in the lake. There are some rocks close to shore, but a few feet out you will find hard packed sand that allows you to walk way out into the lake. As the summer ebbs into August, the lake level will drop, giving you a beach area to enjoy as well.
Inside the cottage, a bright sunroom/dining room is the place you'll want to spend a lot of time if you aren't outside. You can enjoy your meals watching sunrise, sunset and mid-day lake vistas. There is also a formal living room with TV and entertainment set back from the sun room. A kitchen and second dining area are located beside the living room, and there is a pass through from the kitchen to the sun room to facilitate your lake view dining.
There are 3 bedrooms - an elegant master bedroom with queen size bed, a second with bunk beds, and a third with double bed making for a sleeping capacity of 6. There are ceiling fans in the bedrooms and living areas to keep the air moving and take advantage of the lake breezes.
Out and about, you are in a great position to venture to all the attractions of Niagara. The falls are about an hour's drive, as is the border at Buffalo/Fort Erie for those keen on a little shopping. The towns of Port Dover, Dunnville and Port Coborne are closer. Cyclists take note, the nearby Talbot Trail, besides offering some history, is a wonderful spot to take to the asphalt and do some exploring of the area
Unavailable

Selected

Available

Checkin only

Checkout only
Rate and Rental Information
Please note that bookings less than 7 days in advance are subject to confirmation of availability with owner
This property rents weekly and Sunday to Sunday only - High & Low Season
---

Rate Table
Please note that a $84.75 (including tax) booking fee applies to all bookings
Please note that a $7.91 per day (including tax) Accidental Damage Waiver applies to all bookings
High Season: June 26 - September 7
Weekly (Saturday to Saturday)
$1,575.00
Low Season: September 8 - October 31, May 1 - June 25
Weekly
$950.00
Inside the Cottage
Sleeps 6 - maximum 5 adults
3 bedrooms (1 queen, 1 double, 1 set of twin bunks)
1 x 5-piece bathroom
Kitchen with fridge, stove, microwave
Living room with TV and DVD player
Dining area beside kitchen
Sunroom with lake view, dining table and seating area, with passthrough window from kitchen
Outside the Cottage
Patio with full Lake Erie vista
Gated patio seating area
Mainly sand walkout waterfront
Seawall is 6-8 feet in height
Waterfront patio area
Gated front patio with BBQ
Things you need to know:
Pets are not permitted at this property
Blankets and pillow provided. Please provide your own linens and towels
Please leave the cottage in the same tidy state that you find it upon arrival
Maximum of 2 cars
100 lb. limit on the upper bunk
Waterfront
The cottage is just steps from the lake. There is a concrete patio that extends to the seawall. There is a ramp and staircase down to the waterfront however there is no rail, so as to preserve the view. In these places there is a 6-8 foot drop. In Spring and early summer the lake comes to the sewall. There are a few rocks, then a hard packed sand bottom which extends 50 yards or more into the lake. The lake does not deepen quickly. In the later summer, the water level recedes and a sandy beach will emerge at the bottom of the seawall. Note that onshore breezes can sometimes bring algae to the shoreline.
Trivia
On November 14, 2009, the Dunnville Mudcat "Muddy" was un-veiled and three-year effort to bring the town's mascot to fruition in bigger-than-life form was realized. Muddy, the giant mudcat, is 50- foot long, 27-foot high statue's permanent home at Centennial Park at the western entrance to Dunnville. The mudcat has long been associated with the town especially through its sports teams and proximity to prime fishing. (Source: www.dunnvillemudcat.com/).
View Favorites
Amenities
BBQ Grill
Beach Access
Waterfront
3D Walkthrough
Summer: Sun-Sun only
MaxAdults
Things to do
---
Distances
Distances shown are "as the crow flies".
Driving distances will be longer.
NOTE
that directions are approximate. Exact directions are provided upon booking