Home
Cottage Rentals
Bonnie Isle View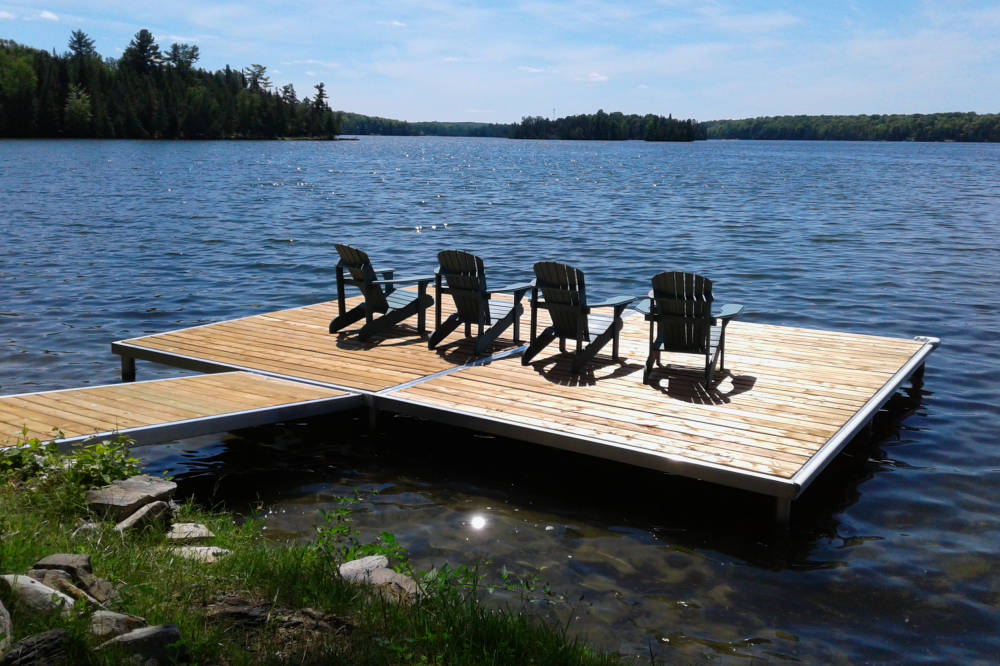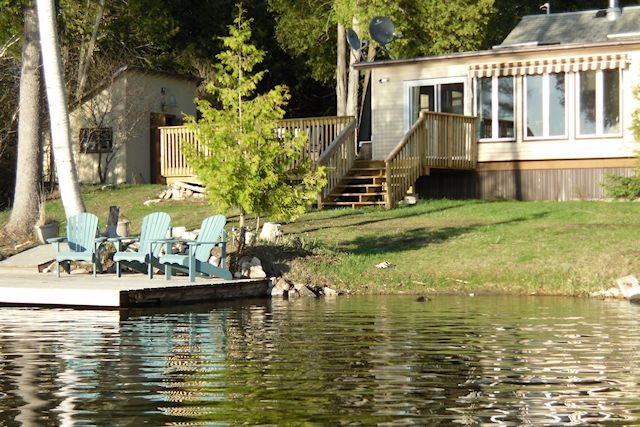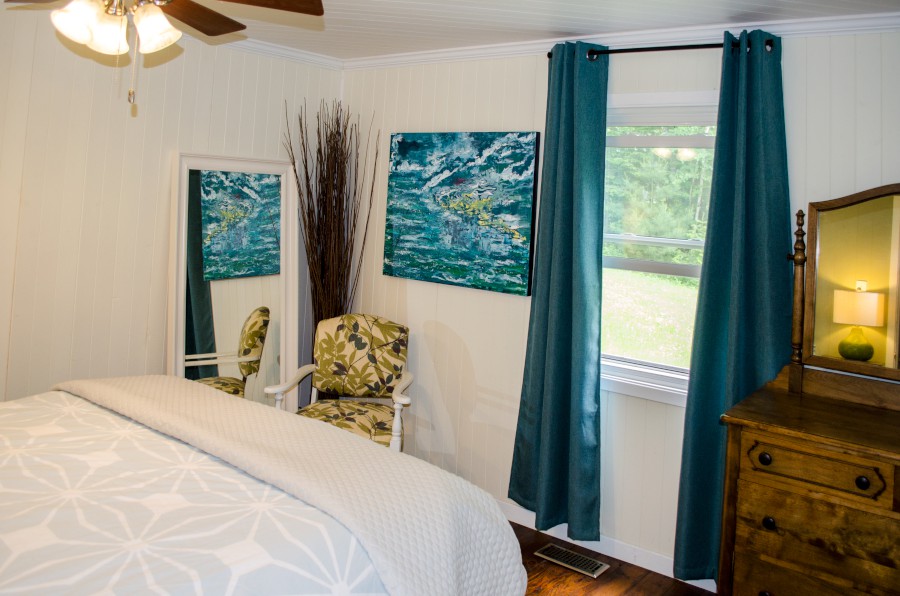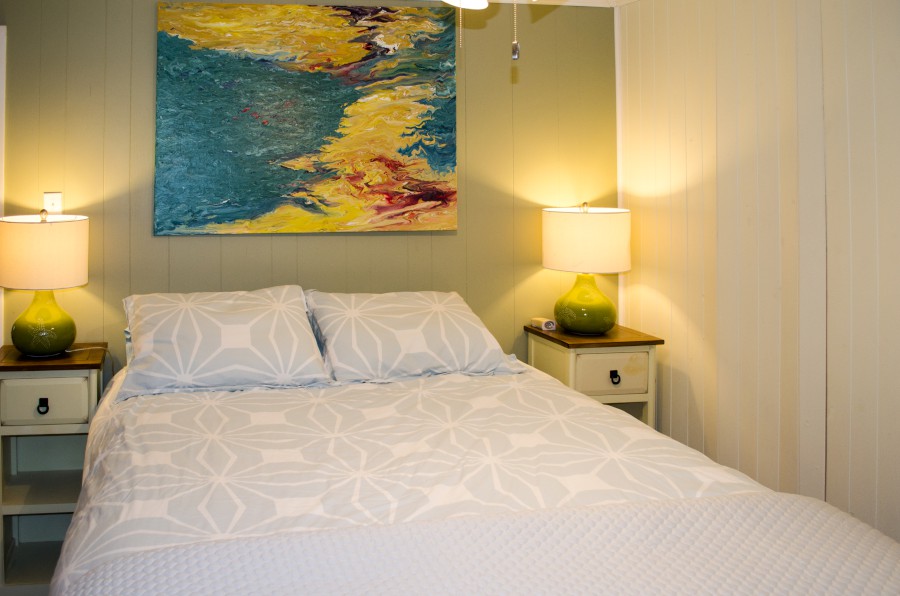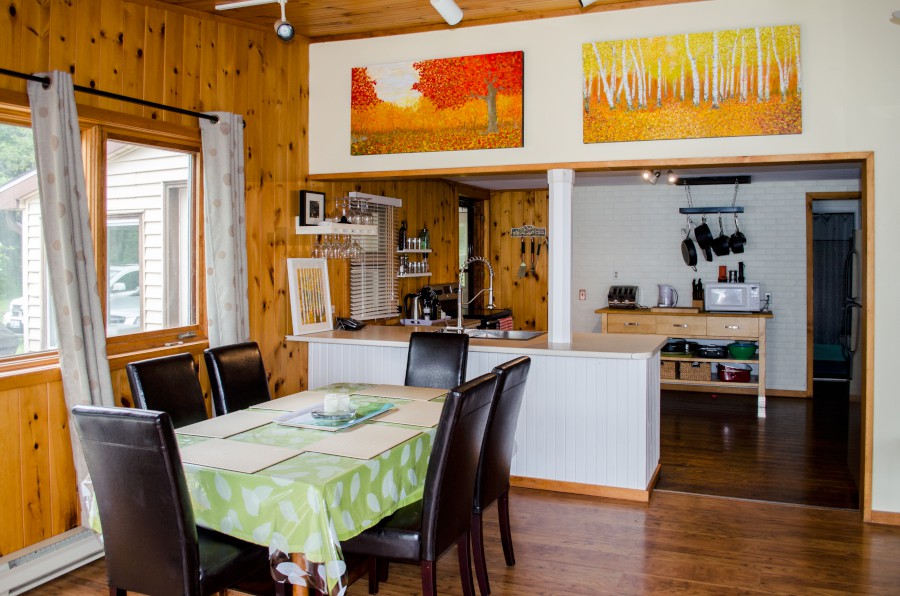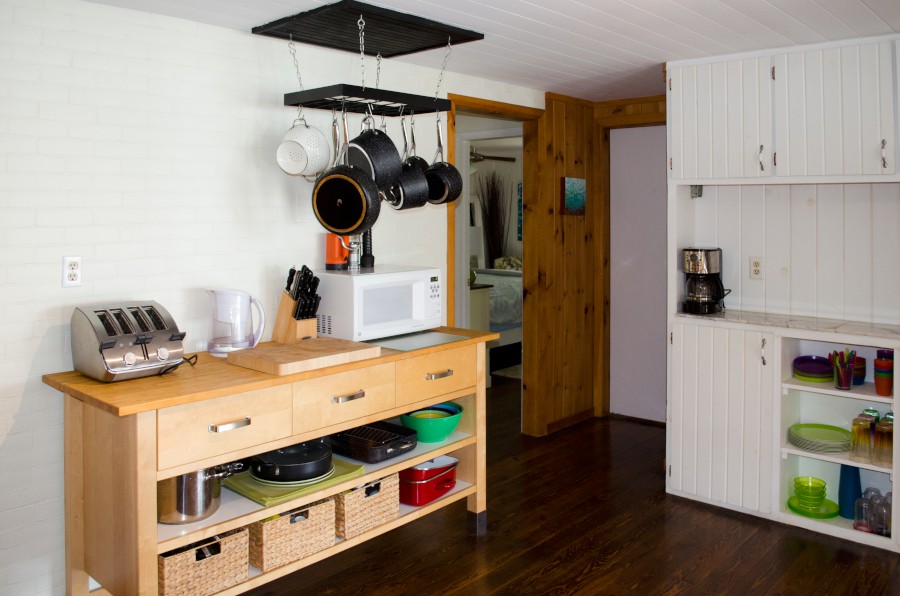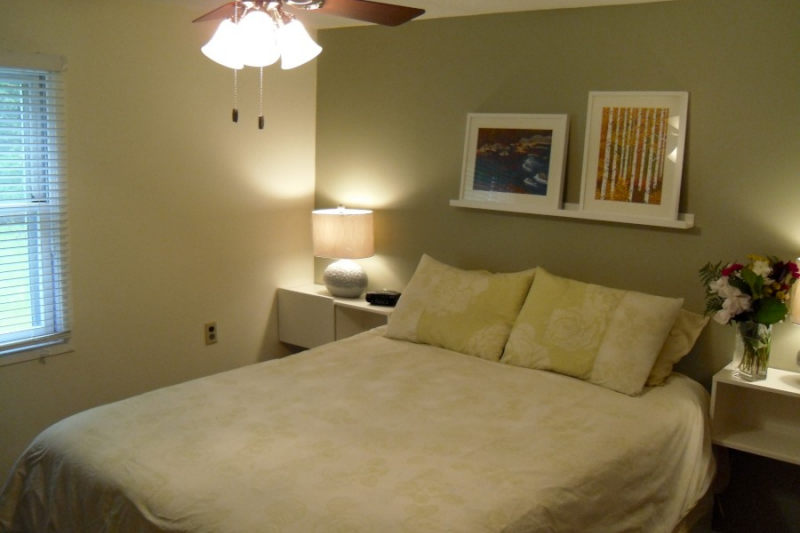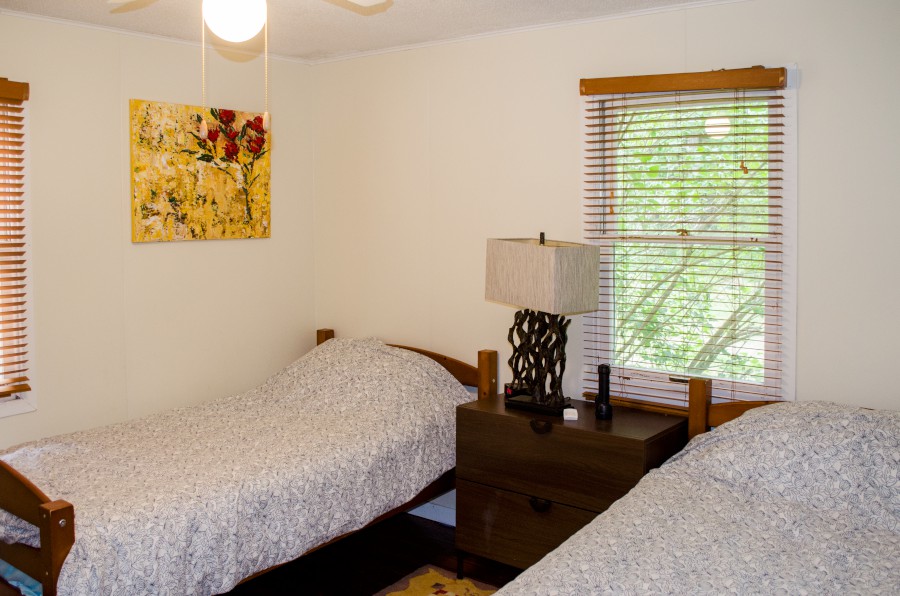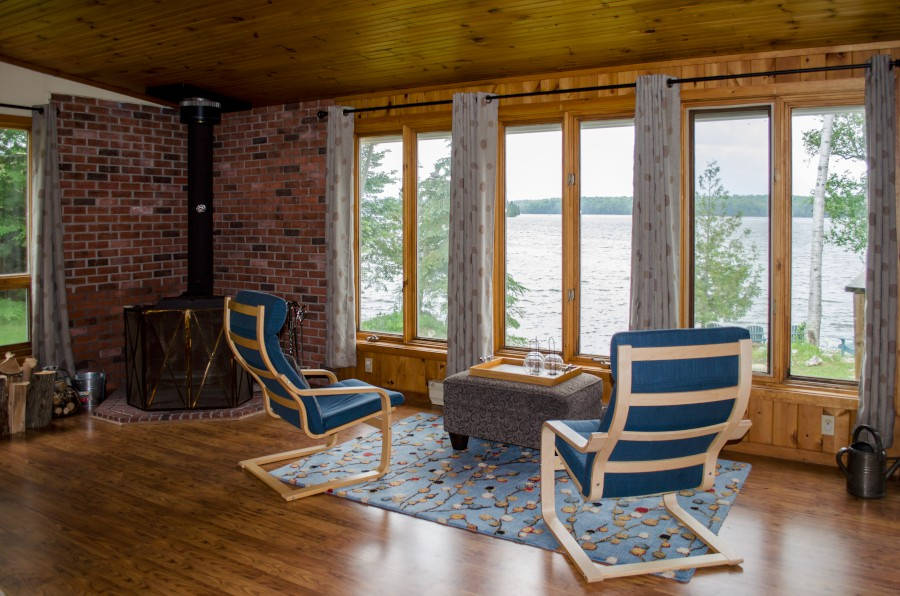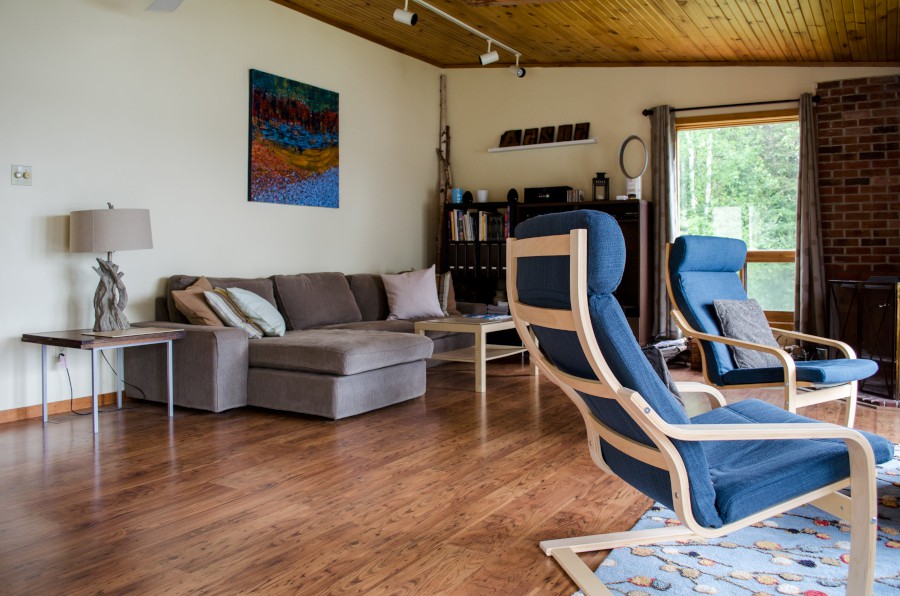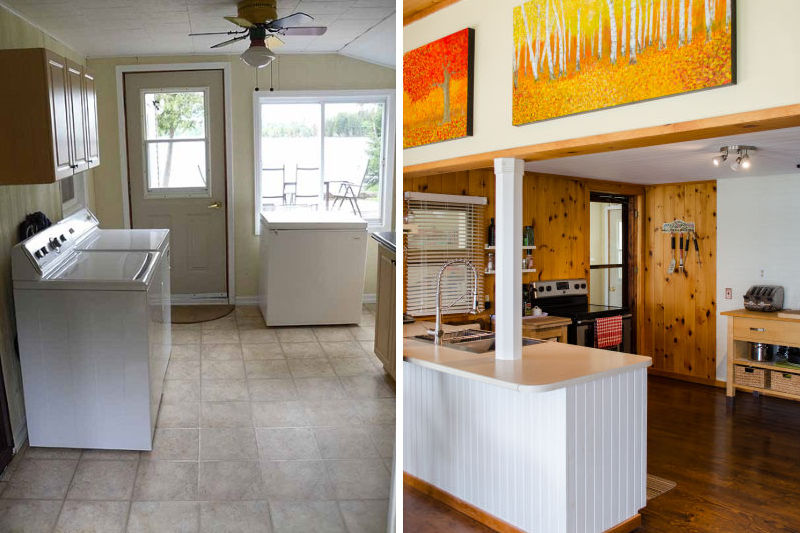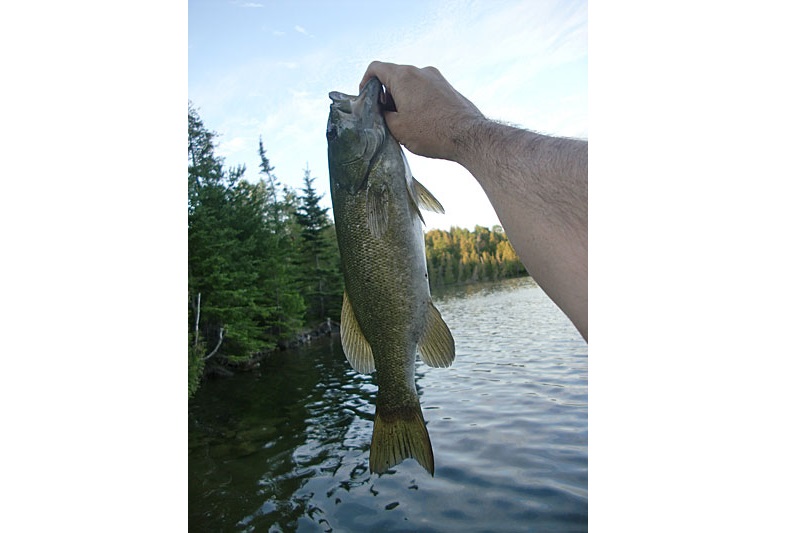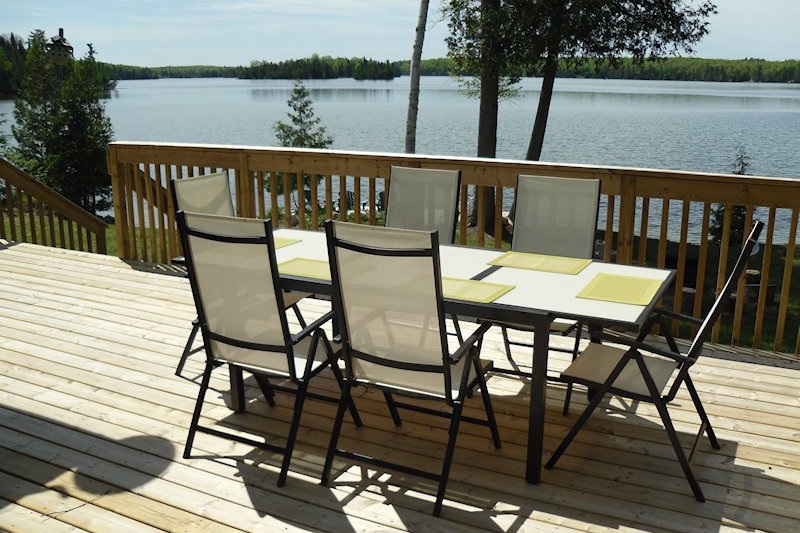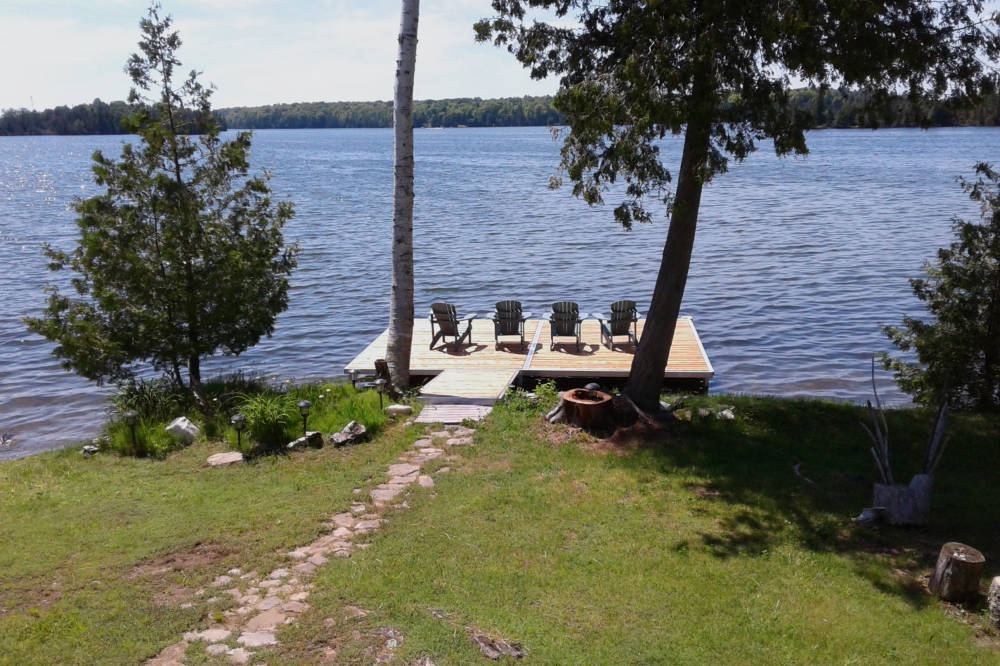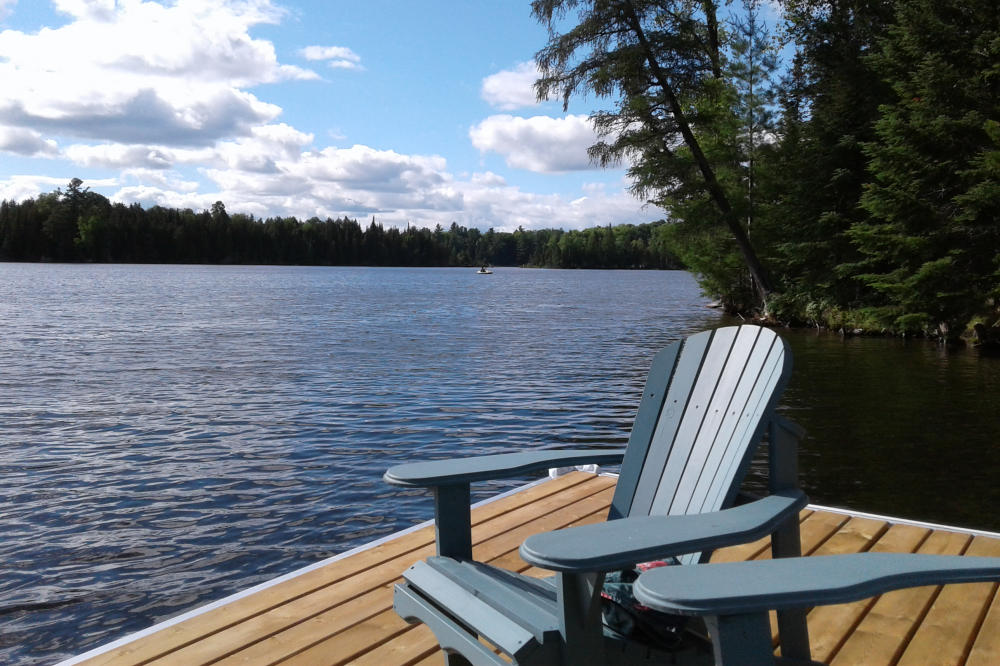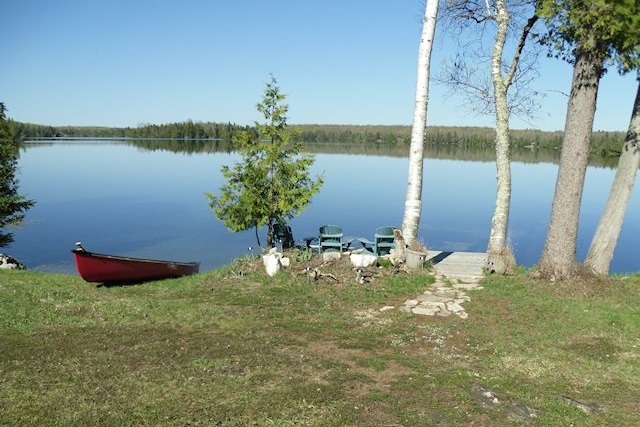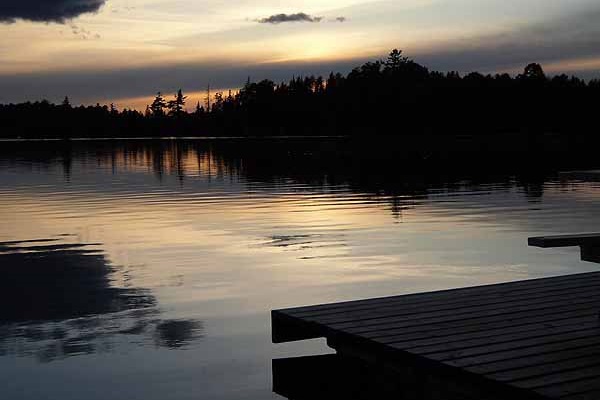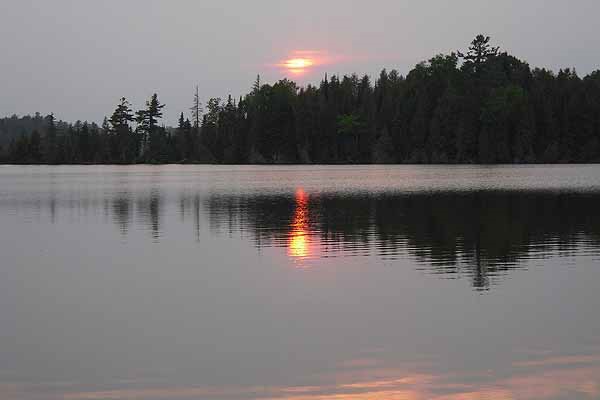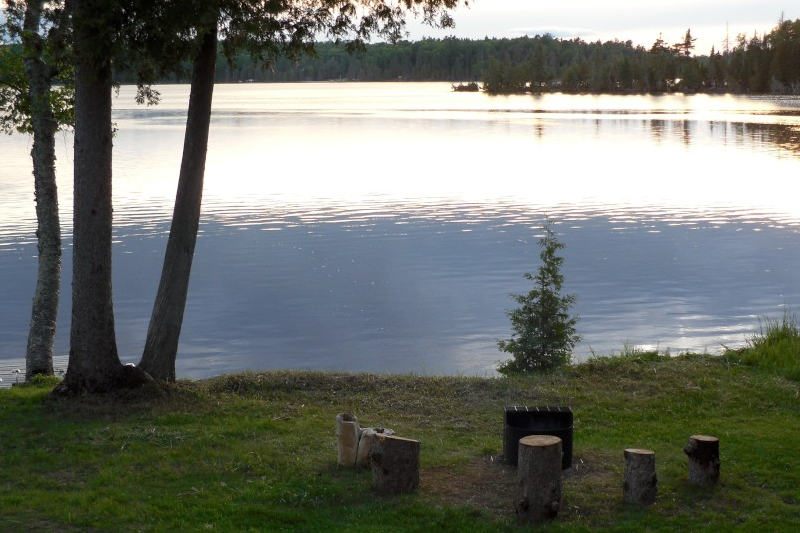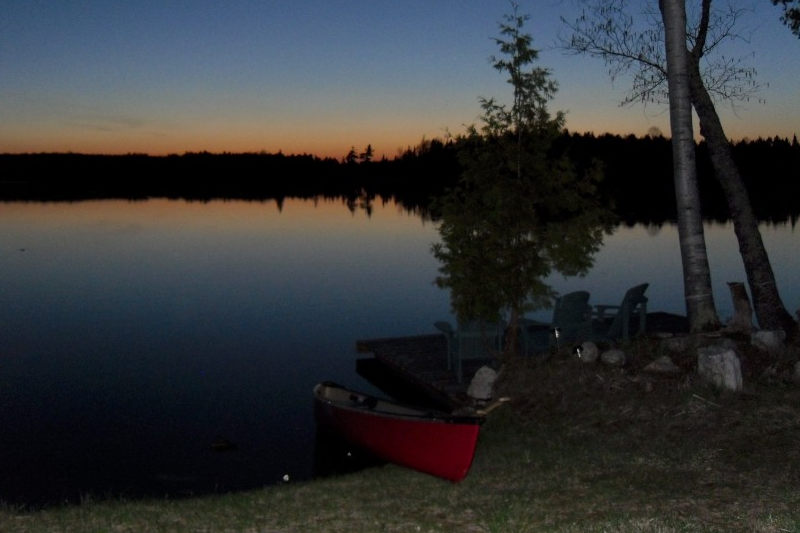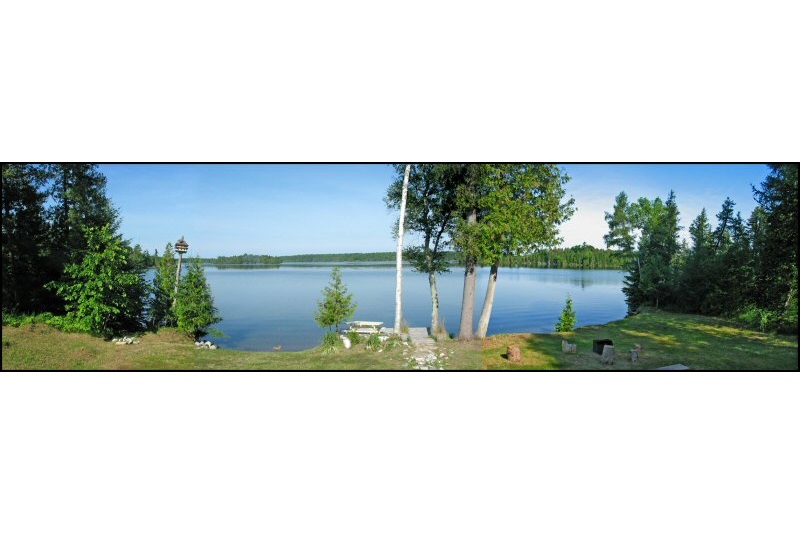 Bedrooms: 3
Bathrooms: 1
Area: Eastern Ontario
Town: Ardoch
Sleeps: 6
Type: 3 Season
Water: Malcolm Lake
About This Cottage
Nestled in a small bay on Malcolm Lake, this privately located cottage has everything you need for a relaxing vacation. Beautiful waterfront with a westerly exposure, newly renovated accommodation and a great deck for outdoor dining and lounging.
As you enter the Land'O'Lakes region and begin to glimpse sparkling lakes through the trees, breathe the fresh and clean air, and relish the quiet of being away from the city, stress will drift away and that vacation feeling will take its place. Bonnie Isle View is the perfect spot to unwind and recharge the batteries.
This neat cottage has been completely refreshed to present traditional yet updated accommodation on one level. Entry is in to a small lobby that leads into the large kitchen area that is well equipped to handle catering for the family. Three bedrooms and a bathroom are to the rear of the kitchen area and have all been redecorated and comfortably furnished with new beds and mattresses.
The open plan living and dining area have great views over the lawns and water, and sliding doors lead onto the new deck offering unrestricted access to the waterfront. A wood stove is available for cooler evenings and satellite TV provides entertainment for the occasional rainy day. You can stay connected too with hi-speed internet access (via satellite).
The waterfront will be popular with all the family and there is a shallow area for easy access to the water that is sandy underfoot. The lake bed becomes softer with some rocks further out so water shoes are recommended. A canoe is provided for exploring this quiet and tranquil lake, and of course, there's a firepit for evenings out under the stars. The lake is great for fishing with large and small mouth bass, northern pike and walleye.
The Frontenac area is a beautiful and peaceful location for simply sitting back and chilling out. For the active members of the group there's golf and tennis within half an hour, and three great provincial parks to explore within an hour's drive. With a grocery store (with LCBO and Beer Store) just 15 minutes away, you won't have to go far for provisions either.
Come and visit Malcolm Lake – you won't want to leave!
Unavailable

Selected

Available

Checkin only

Checkout only
Rate and Rental Information
Please note that bookings less than 7 days in advance are subject to confirmation of availability with owner
This property rents Saturday to Saturday
---

Rate Table
Please note that a $84.75 (including tax) booking fee applies to all bookings
Please note that a $7.91 per day (including tax) Accidental Damage Waiver applies to all bookings
High Season: June 25 - September 6
Weekly (Saturday to Saturday)
$1,800.00
Low Season: September 8 - October 31, May 1 - June 24
Weekly
$1,300.00
Inside the Cottage
Sleeps up to 6
3 bedrooms (2 queen, 1 with twin beds)
1 bathrooms (4 pce – bath with shower over)
Washer and dryer
Fully equipped kitchen (no dishwasher)
Satellite TV, DVD, stereo system
High speed satellite wireless internet
Living room with wood stove
Outside the Cottage
Canoe & 2 childrens kayaks
Lifejackets ( assorted sizes)
Deck with patio furniture and lounging chairs
Dock
Firepit
BBQ
Things you need to know:
Pets are not permitted at this property
A post-rental cleaning service is available at an additional cost of $75 (booked in advance); if not required the cottage is to be left in an 'as found' condition.
Please bring your own linens and towels
Waterfront is a western exposure
Waterfront
There is a shallow area for easy access to the water that is sandy underfoot. The lake bed becomes softer with some rocks further out so water shoes are recommended.
Trivia
The nearby Bon Echo Park features several lakes, including part of Mazinaw Lake, the second-deepest lake in Ontario. The southeastern shore of Mazinaw Lake features the massive 100 m high Mazinaw Rock, an escarpment rising out of the water with many native pictographs. Source: Wikipedia
Reviews
August 2018
Our family of five adults spent a week at this comfortable, well equipped cottage. The cottage has been updated, is well decorated and is clean. The beds are comfortable and the kitchen is well equipped and easy to work in. The cottage can comfortably accommodate 5-6 people. The lake is very quiet and the view from the cottage is beautiful, especially for some spectacular sunsets, followed by amazing star gazing. The lake is shallow, with a sandy, silty bottom. You can swim out quite a distance and still be able to stand. There are many snails and other mollusks, with sharp, hard shells, and lots of rocks. Swim shoes are a must. One member of our party (who did not have sim shoes) cut their foot badly on shells or rocks. The water in the lake was clean and warm, beautiful to swim in. Walking on the silty bottom will stir up the sand/dirt and cloud the water, but does not leave much of a residue on you.You can swim from one rocky area to another without stirring up too much of the silt. I appreciated the detailed instructions and advice provided by the owners.
Barbara
August 2016
We had a wonderful week at Bonnie Isle!
The sunsets were gorgeous and the chipmunk made fast friends with whoever sat on the deck. The kitchen was a dream come true. Your online photos do no justice to the amazing sitting room.
Thank you, thank you!
Andy, Megan and Aubree
August 2016
From the minute we stepped foot on this beautiful property, we knew that there was a lot of heart. The free flowing breeze through the windows speaks of the care to comfort, the wide open deck to the spaciousness, the well-tended kitchen with its welcoming basket of treats. How kind-hearted you must be. We felt your good vibes.
Many thanks.
June, Kalman and Claudette
And, the sunsets, the sunsets, the sunsets (Gordon Mackay)
August 2016
Thank you, thank you. We had an amazing week here on Bonnie Isle Cottage. Our grandchildren had many firsts this week, from swimming in the lake to trying out kayaks to canoe rides. They spent lots of time trying to catch minnows (I didn't tell them that it would be impossible).
The cottage itself was more than expected, so comfortable and everything we needed was here. Of course, my favs were the loons, sunsets and quiet mornings on the dock.
Donny, Charlie, Zin, Andy, Megan and Aubree
July 2016
Thank you for the lovely week my family and I had at this cottage! My kids loved the water and the outdoors, especially our 2 year old. The cottage was the best we've stayed at in the 4 years that we've been doing this. Very comfortable and spacious with a nicely stocked kitchen, allowing us to relax and not worry.
We are sad to leave and will miss the tranquility. Also, watching the felled tree slowly being taken apart by the mysterious beaver was great!
Cheers!
Mihsha, Mark, Elliot and Anoush
Ottawa,ON
September 2015
Hey,
Once more, like last year we had tremendous fun. This is a piece of heaven.
All the best,
Christian, James, Pierre and Granny
August 2015
You truly have a little slice of heaven here on Malcolm Lake! It was also great to have plenty of indoor activity options for the days which were cold and/or rainy. We hope to return to the place next summer.
All the best,
Kevin, Meily and Nicholas
September 2014
We enjoyed our stay here tremendously. The beds are so comfortable and everything is so clean!
A great place for our toddler to play – he loved looking for rocks and shells at the little beach. The welcome basket was such a nice touch. The men have been successful fishing so the holiday is considered a success! We'll be back!
The Tubbs Family
August 2014
Great Cottage!
So many good touches to make our stay easier and welcoming. Best sunsets on lake
J
Hope to back.
The Denshams
August 2014
Great cottage – super kid friendly, easy to keep clean, comfortable beds. We loved the chairs on the dock and sent hours each day playing in around the water.
We are so glad to have found such a quiet and relaxing spot.
Thank you,
Jenn, Matt, Jack, Henry, Peter and Patty
August 2014
Hello there,
We loved this cottage and would definitely come back – great finishing touches, very spacious.
Thank you for having us and for the lovely bottle of wine and snacks.
Cheers,
Blake, Abby, Roland and Charlotte
View Favorites
Amenities
BBQ Grill
Satellite TV
Fireplace, Wood/Gas
Firepit
Dock
Kayak
Canoe
Wood Stove
Waterfront
Summer: Sat-Sat only
MaxAdults
WiFi Max 15 GB/wk
WiFi
Things to do
---
Distances
Distances shown are "as the crow flies".
Driving distances will be longer.
NOTE
that directions are approximate. Exact directions are provided upon booking