Home
Cottage Rentals
Birdsong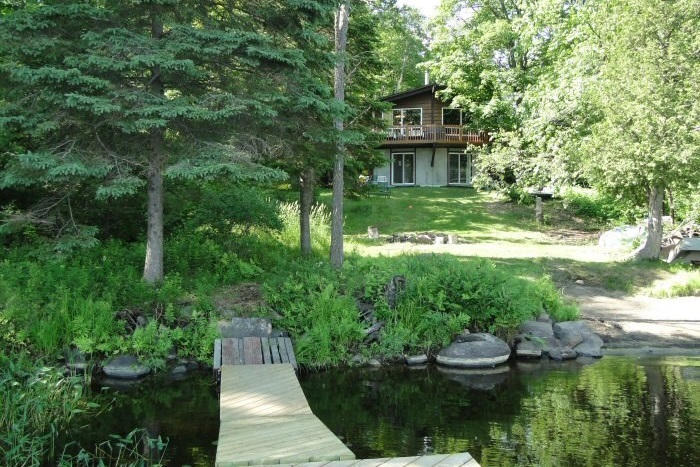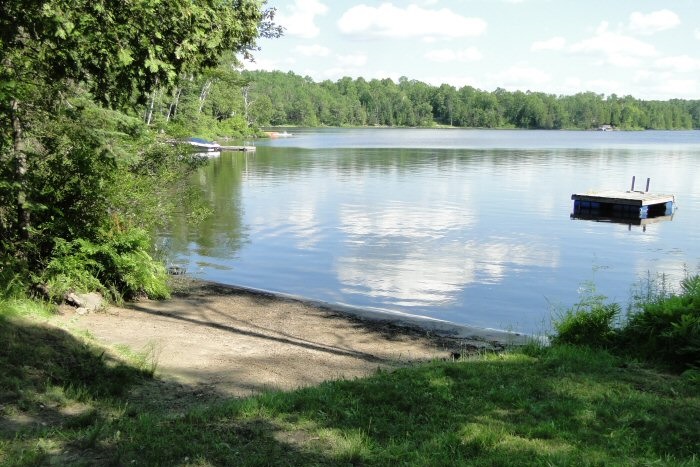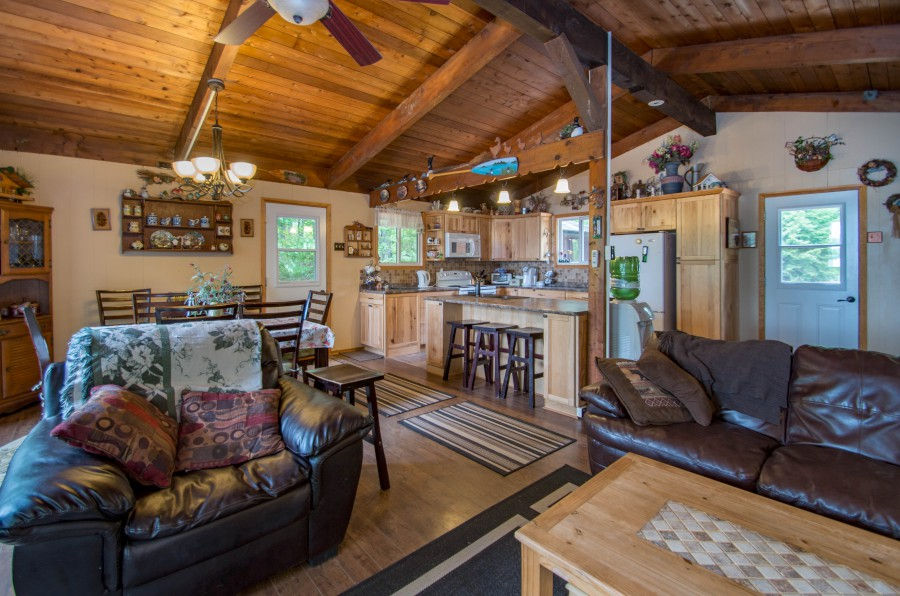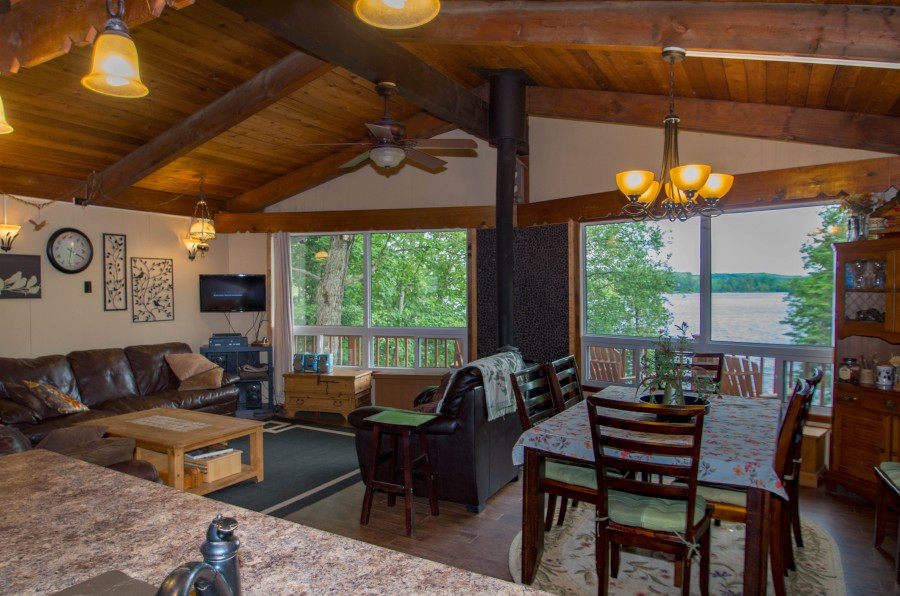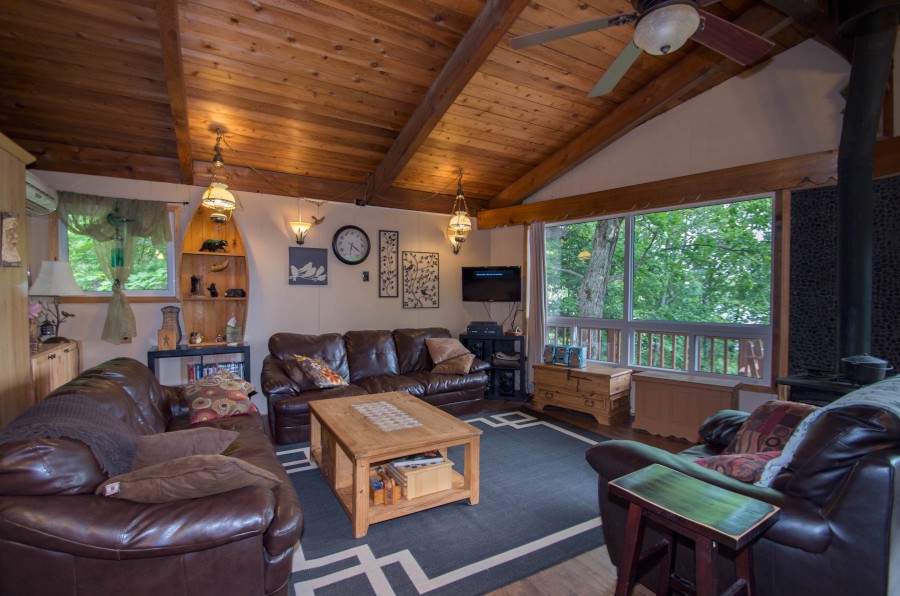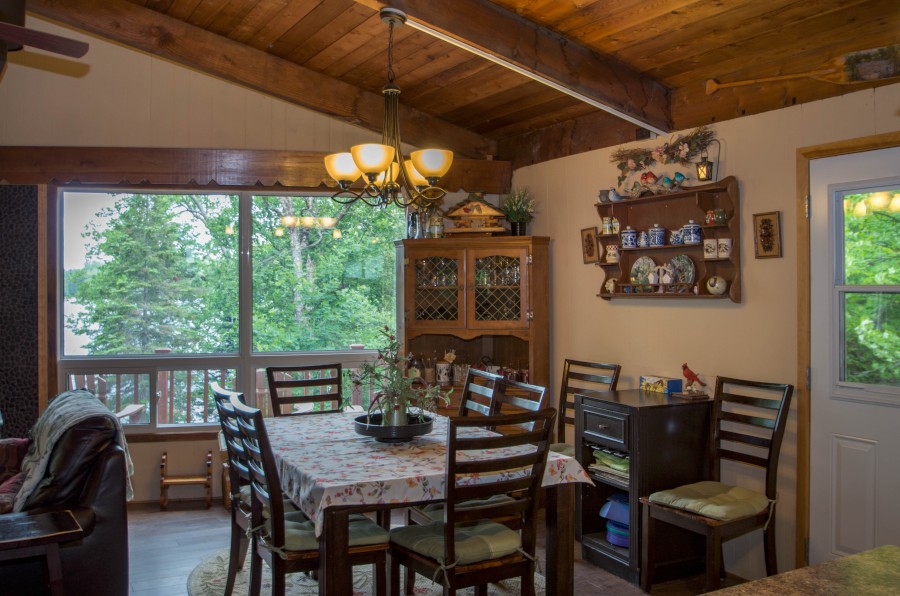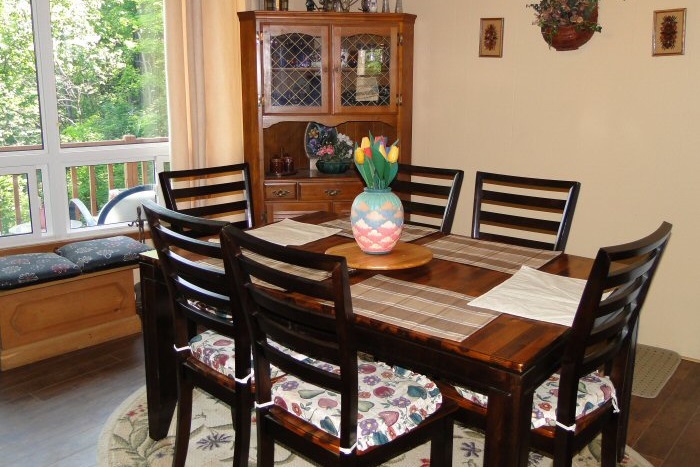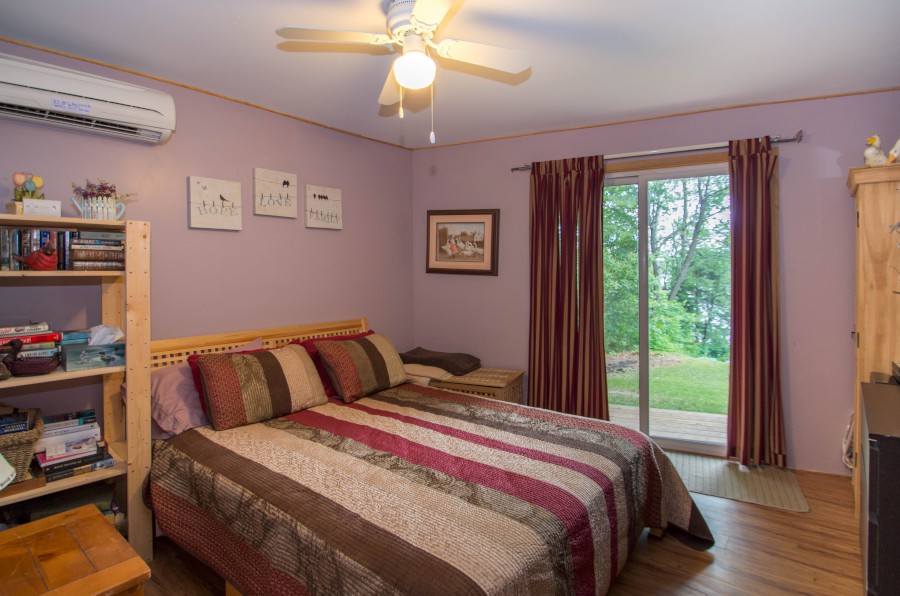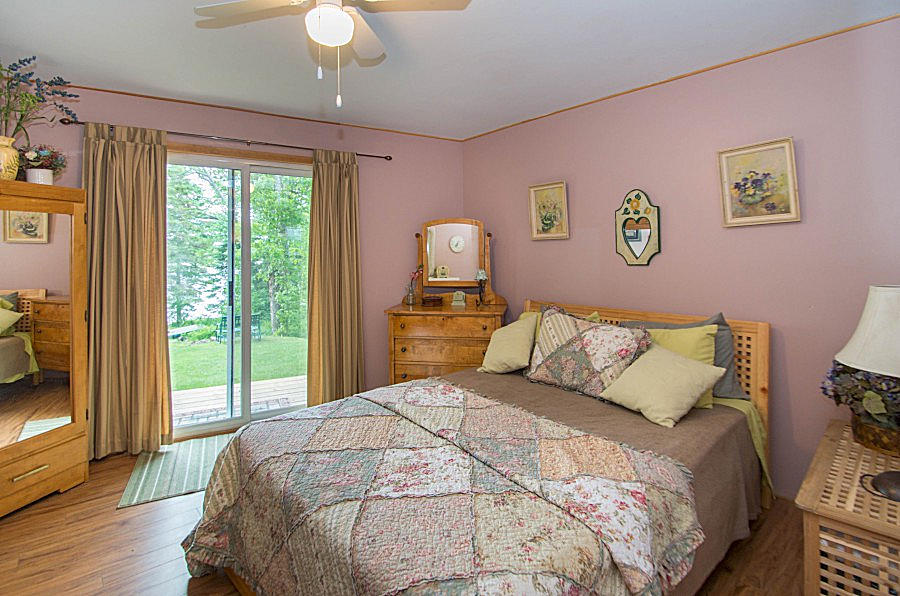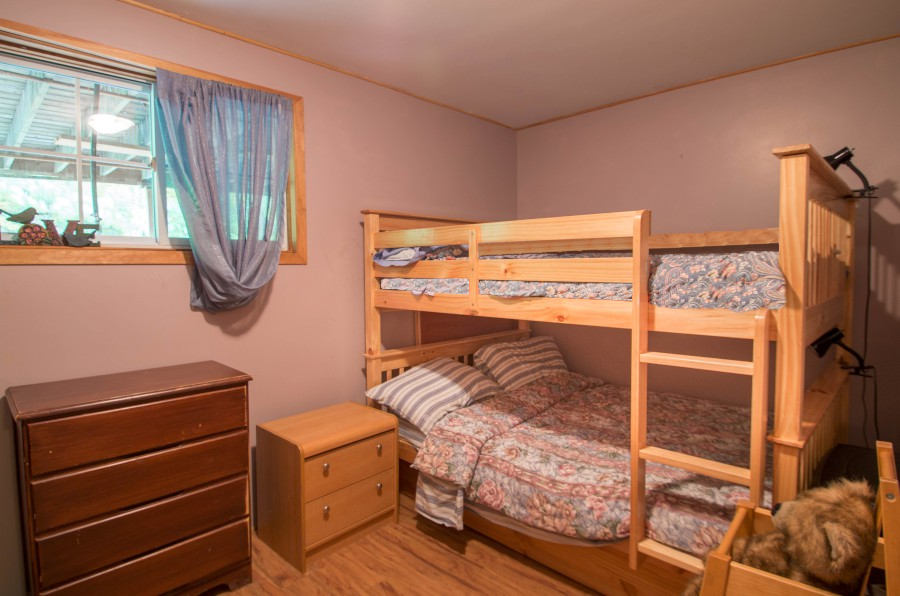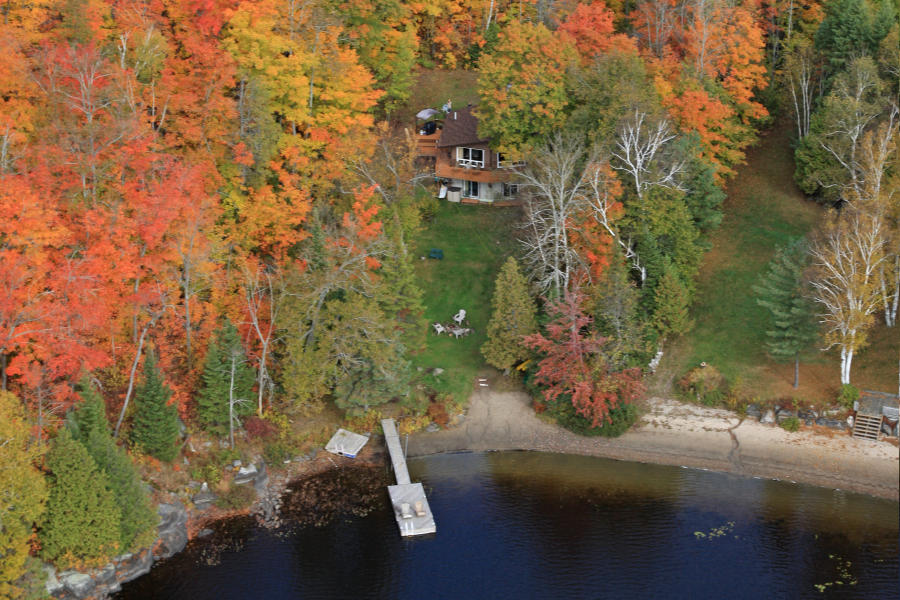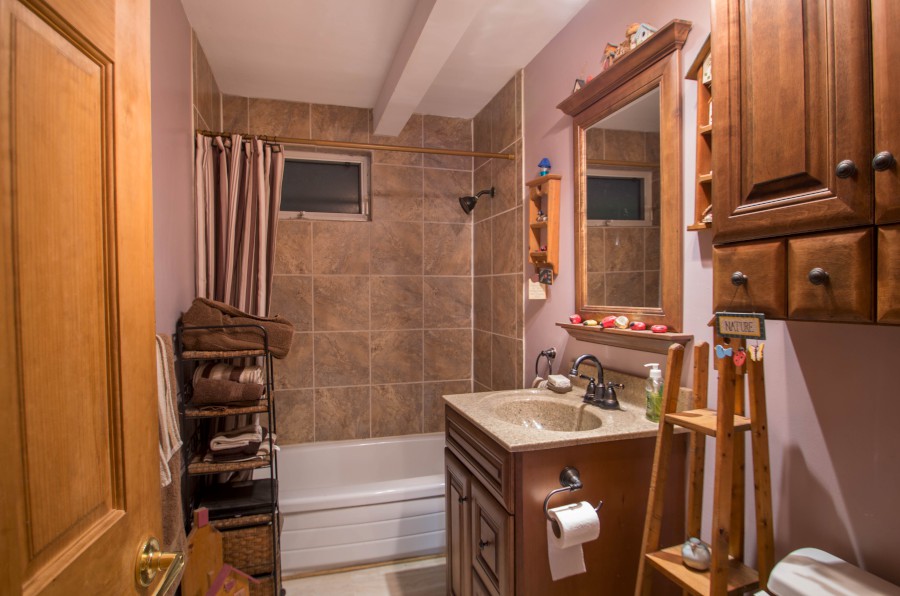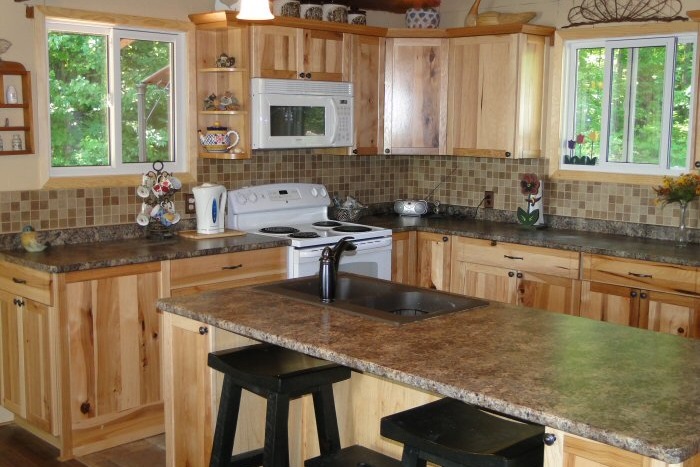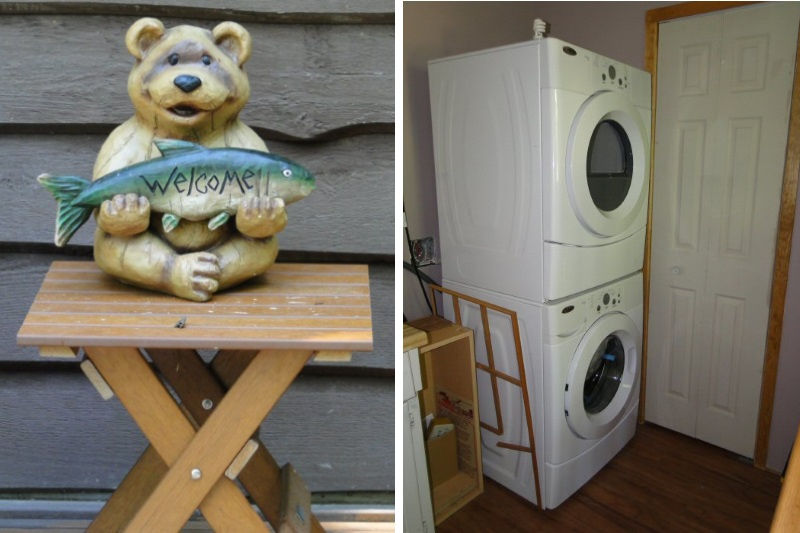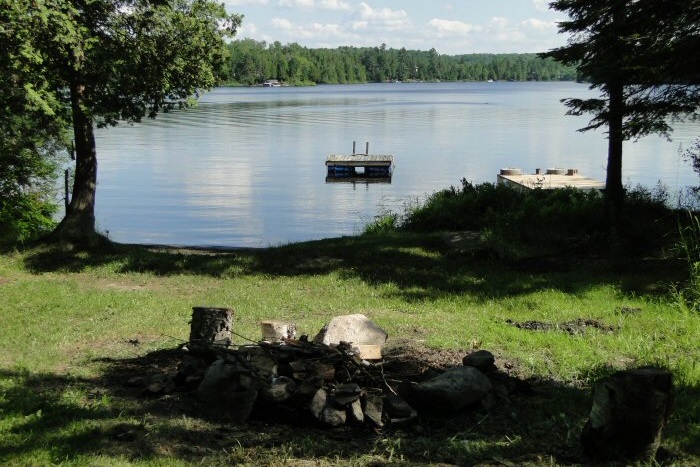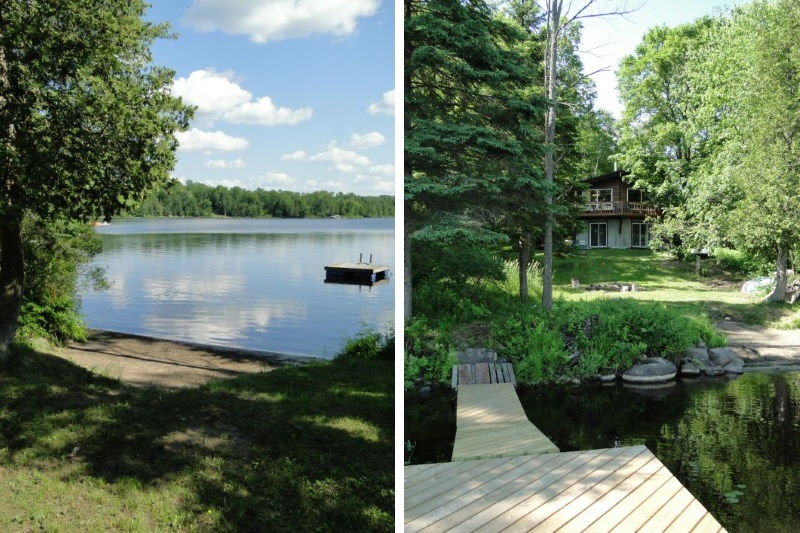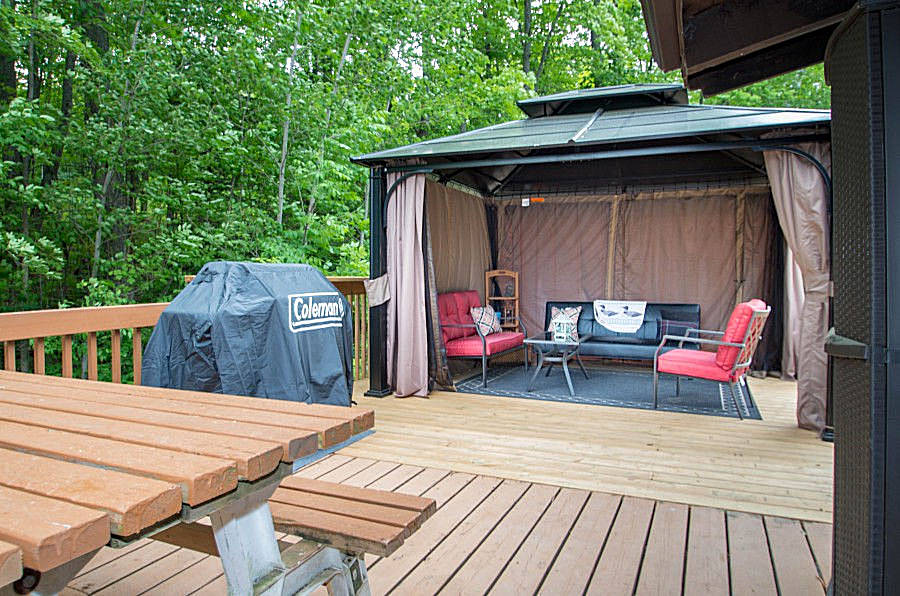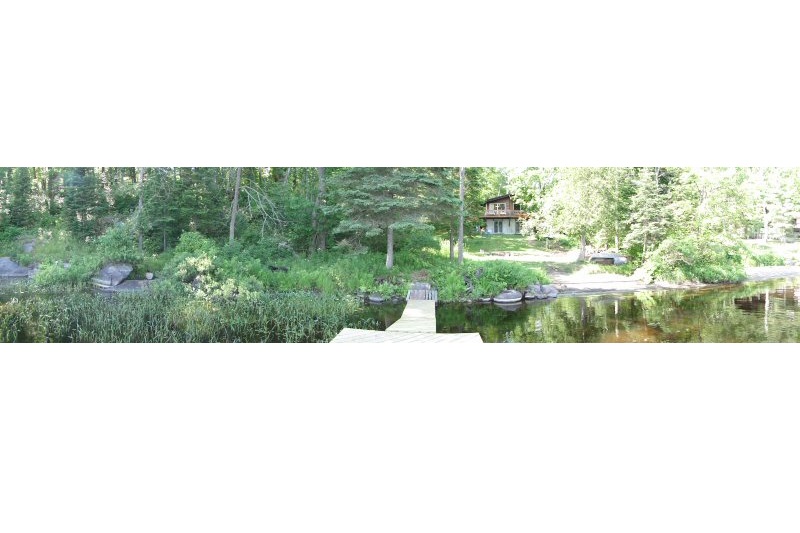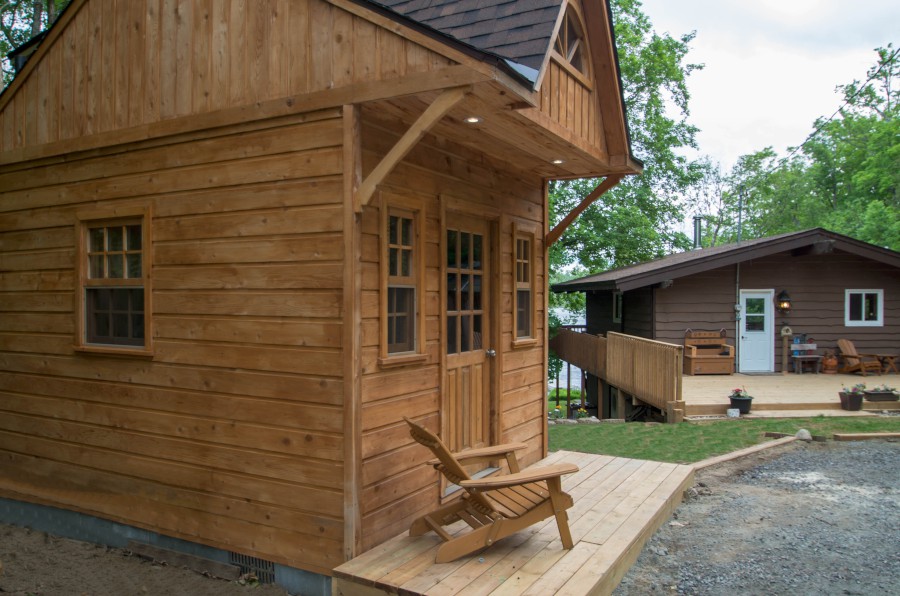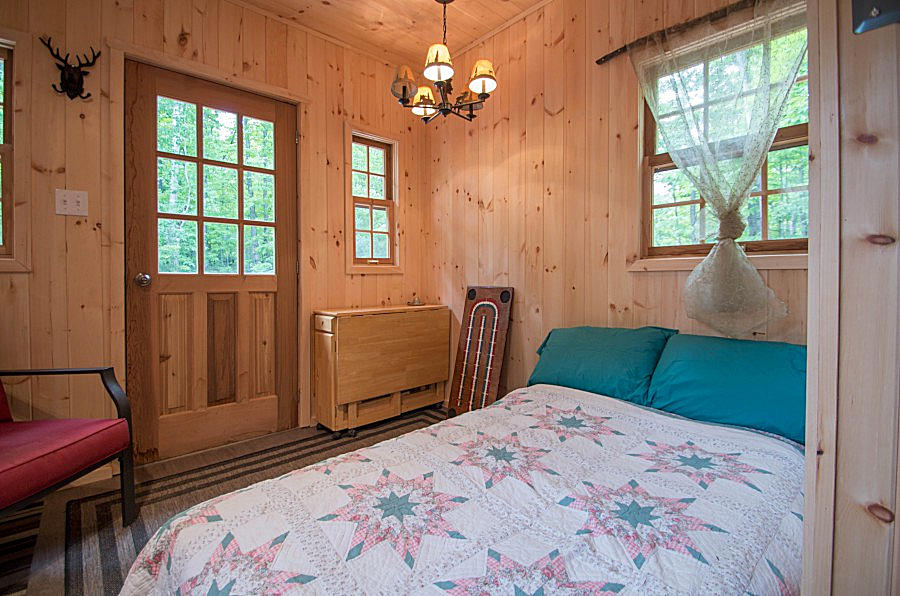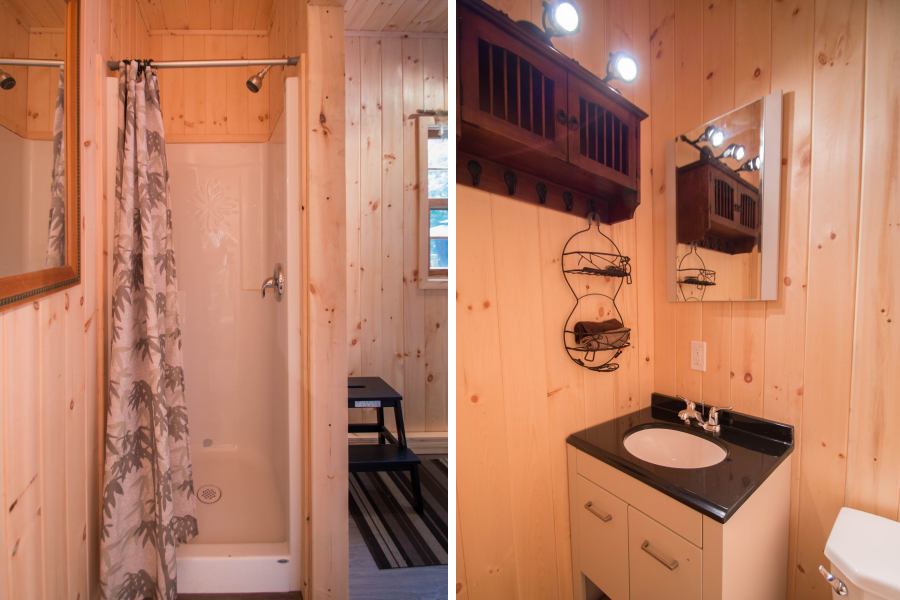 Bedrooms: 4
Bathrooms: 2
Area: Parry Sound
Town: Dunchurch
Sleeps: 8
Type: 3 Season
Water: Whitestone Lake
About This Cottage
Every once in a while, CLRM is privileged to witness a cottage evolve during a renovation effort. When we first saw this property, it was easy to see the potential . When we returned partway through the effort, it was clear that something special was happening. When we finally saw the finished cottage, we couldn't wait to get it on the web site!
When we sat on the shore near the beach, all was quiet except for the melodious chirping of birds and the very gentle lapping of the water on the shore. The azure sky and forest green made for such a wonderful relaxing combination that we are excited to now be able to share it with you.
Birdsong is a traditional cottage with modern upgrades and amenities that are essential to the Ontario cottage experience. Inside the cottage, the main level is open-concept, with a living, dining and kitchen area. The large picture windows look out beyond the yard and onto the lake, filling the area with light from the southeastern exposure. The kitchen has all you need to prepare meals for hungry families, as well as an island with stools for more casual dining. Meals can be enjoyed with a lakeside view, and if you ever tire of looking at nature (or when the day darkens), you can enjoy something on the satellite TV/DVD combination.
Downstairs you will find 3 very nice bedrooms. Two have queen beds, both with sliders to the yard, a lake view and an electric fireplace. A third bedroom has a set of double bunk beds, for sleeping up to 4 people. The laundry area and 4-piece bath round out the lower level.
Outside you will find the most adorable little bunkie. Complete with a double bed and its own 3-piece washroom with stand up shower. Perfect for those of your group that really do prefer their own space.
As you can tell, from the photos, you will be comfortable inside, but the surrounding trees and water are why you came, right? Whitestone Lake offers boating and exploration of numerous bays and channels, all which await your arrival in the kayaks, canoe or paddleboat included with this rental. Entire families may want to explore the lake in a flotilla, perhaps returning later to enjoy a swim at the swimming platform in the deeper water or watching the toddlers wade in the shallows at the small beach at water's edge. Of course, working up an appetite from these activities will demand a few meals on the BBQ, and Birdsong provides a wonderful new sheltered grill for the outdoor gourmet in your group.
Evenings will no doubt see people recounting tales of their adventures around a campfire and enjoying a marshmallow or two prior to turning in for the night.
Birdsong is a wonderful haven for those looking to get away from it all in comfort and style.
Unavailable

Selected

Available

Checkin only

Checkout only
Rate and Rental Information
Please note that bookings less than 7 days in advance are subject to confirmation of availability with owner
This property rents Saturday to Saturday in High Season
---

Rate Table
Please note that a $84.75 (including tax) booking fee applies to all bookings
Please note that a $7.91 per day (including tax) Accidental Damage Waiver applies to all bookings
High Season: June 26 - September 7
Weekly (Saturday to Saturday)
$2,200.00
Low Season: September 8 - October 31, May 1 - June 25
Weekly
$1,300.00
Weekends/Short Stays (Minimum 2 Nights)
$650.00
Extra Nights (after 2) - $130.00
Note - after 7th night, pro-rated weekly price applies
Holiday Weekends (3 Nights)
Thanksgiving, Victoria Day
$950.00
Extra Nights (after 3) - $130.00
Note - after 7th night, pro-rated weekly price applies
Inside the Cottage
Sleeps 8 persons (maximum 6 adults)
3 bedrooms, 2 with queen, 1 with double bunk bed
4-piece bathroom
Family room with satellite TV, DVD Player, CD Player, Wood Stove
Fully equipped kitchen
Washer & Dryer
Inside the Bunkie
Double bed, 3-piece washroom with stand-up shower
Outside the Cottage
Decks with seating area and BBQ
2 Kayaks, paddle boat, canoe, various life jackets
Fire pit
Waterfront dock and small sandy play area
Sandy, shallow water entry, gradually sloping
Dock and swimming platform
Things you need to know:
Pets are welcome at this property
Linens are provided. Please bring your own towels
A post-rental cleaning service is not available at this cottage; therefore it is to be left in an 'as found' condition
Waterfront is a south-eastern exposure
Waterfront
Small sandy beach with shallow entry, gradually sloping with sand underfoot.
Trivia
Parry Sound is the birthplace of hockey legend Bobby Orr, the namesake of the local community centre and the town's own Bobby Orr Hall of Fame. Source: Wikipedia
Reviews
September 2018
A great weekend away with the girlfriends. The little sandy beach, warm water and beautiful lake is enough to bring you back here. The property is well maintained, kitchen well stocked. Very comfortable cottage with many amenities including a screened-in gazebo, wrap-around deck and lots of water toys. We had a fire in the fire pit one night and played croquet. Thanks for a great weekend!
October 2015
Dear Sullivans,We had a wonderful time at your cottage. Although our stay was short, it was the most memorable 3-day get away from the busy city and from our hectic schedules. From the time we parked our vehicle at the cottage had already given us the "HOMEY" feeling and we felt good that we made the right choice and will definitely come back. To top it all, the cottage had everything anyone can possibly need. No need for boat rides or campfire.
August 2014
Thank you for sharing "Birdsong" with us for our annual family vacation. Our boys
loved
the beach and tried their hand at fishing from the dock. The cottage is beautiful and so well equipped. I loved the kitchen and the great view while doing dishes and preparing meals. Your kitchen is inspiring renovation plans for my kitchen and home.Although we had several rainy days that kept us from the beach and lake, we enjoyed all the games and puzzles.We were also lucky to be here for the 125
th
annual Dunchurch Fall Fair. It was a highlight for us as our boys got to enjoy candy floss, petting zoo and lots of hay.Thanks again!The Rumbles(Mike, Tracy, Oliver, Owen & Grandma)
August 2014
Dear Birdsong,I came up here for the first time this week with my mum, 2 sisters, brother-in-law, niece Clare, Ted the dog, and boyfriend Winger.We spent the first few days sunning ourselves, enjoying the lake and boating, as well as the incredible view. And then…I found myself sitting at the end of your dock this evening with Wing at sunset when he opened a box in front of me while on one knee and asked me to be his wife! Woohoo!!! What a beautiful place to have dreams come true.
J
Now we will have to celebrate our anniversary or several here! Thanks for the gorgeous property and cottage to make a lifetime of memories.Awesome!Heather Archibald and Jeremy Winger
August 2013
We had another amazing week here at Birdsong! Although the weather wasn't as cooperative as last year, we found plenty of things to do to occupy our time. We had fantastic weather our last day here and we took full advantage of the kayaks, paddleboat/board and canoe! We made many more great memories to add to our memories from last year and hope to make many more next year!Thank you sharing your cottage with us!The Ms
July 2013
We had ana amazing time at Birdsong Cottage. We had everything we needed to enjoy our stay. The kids loved all of the water toys, kayaks, paddleboat and canoe. The swimming was awesome. The grown-ups got to relax on the sunny dock while the kids played all day. Even though it rained a couple of days we were fully equipped with board games and movies.Thank you for sharing your beautiful family cottage with us.The As
July 2013
This is our second year coming to this cottage with our family. The grandchildren loved the beach and paddleboat and we all loved the kayaks.This cottage has everything one could want. Unfortunately the weather wasn't cooperative again but we still had an amazing time. We will be back in 2014 for sure.The Gs
June 2013
We knew from the minute we walked into the cottage that we picked the right spot for our first family vacation. With all of the 'extras' that the cottage was stocked with, we didn't have to worry anything but relaxing. We especially enjoyed the nightly campfires, the paddleboat rides, the games, fishing and the beach. We made so many great family memories that we hope to make this vacation a yearly one. Thank you for such a wonderful week.The Ms
June 2013
We had an awesome time at your beautiful Cottage! The view from the deck is breathtaking! The Cottage was full of everything we needed and more. Having a campfire and toasting marshmellows was so much fun except for all the bug bites! Our daughter loved playing in the water and sand! We are hoping to come back next summer.Thank you for a wonderful time.C, R & S
September 2012
We enjoyed a fabulous week at the Birdsong Cottage. The interior of the cottage is beautifully decorated and feels both welcoming and cozy. The place is stocked with everything needed for a perfect vacation.The view of the lake is amazing and can be enjoyed from just about anywhere on the property – the deck that wraps around the cottage, the living room, dining room, kitchen, bedrooms, backyard, beach, picnic table to the side of the cottage, or the dock – and each outdoor area has chairs from which to enjoy said view.We enjoyed the music channels on TV, especially 930.It was great to have access to the laundry machines! Many cottages don't have them – also dishwasher!
August 2012
Thank you for sharing your cottage with us.We as a family have stayed at different cottages every year, for a change of venue. This is the first cottage everyone said they would like to come back to.The whole cottage was homey, comfortable and a pleasurable experience.The Ws & Es
August 2012
Birdsong gave us great memories that we will cherish in the years to come. From canoeing, swimming or fishing to just sitting on the deck and enjoying the view….we had so much fun. Thank you for this little piece of heaven.S & L Families
July 2012
Thank you so much Sullivans! Birdsong provided the serene, majestic getaway that was needed after the hectic work week we had. From the stunning, peaceful paddleboard rides to the exhilarating round of charades to the lively songs around the campfire. Birdsong was just what the doctor ordered. As well as the time to relax, our Birdsong getaway also gave us time to plan our upcoming nuptialsK & L
July 2012
We had a great time at your beautiful cottage. The fishing was slow but we had fun exploring the lake. We did manage to catch some bass, walleye and crappie for a delicious fish fry. Thank you so much.Y & K Families
View Favorites
Amenities
BBQ Grill
Beach Access
AC/Central
Satellite TV
Fireplace, Wood/Gas
Washer/Dryer
Dishwasher
Firepit
Dock
Pedal Boat
Kayak
Canoe
Wood Stove
Waterfront
3D Walkthrough
Summer: Fri-Fri only
MaxAdults
Pets Allowed
Air Conditioning
Things to do
---
Distances
Distances shown are "as the crow flies".
Driving distances will be longer.
NOTE
that directions are approximate. Exact directions are provided upon booking