Home
Cottage Rentals
Port Stanley Retreat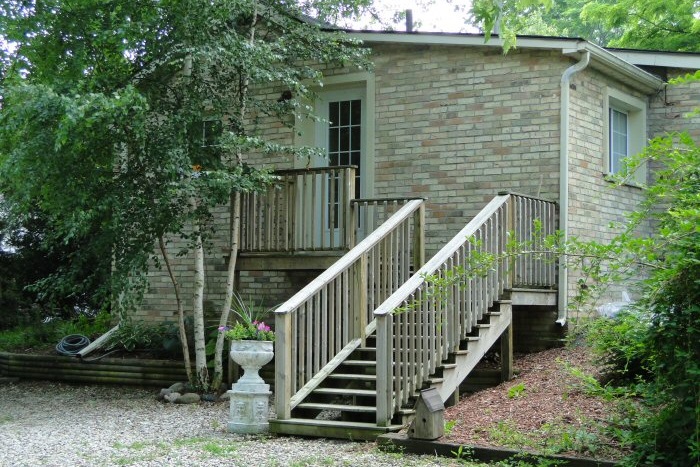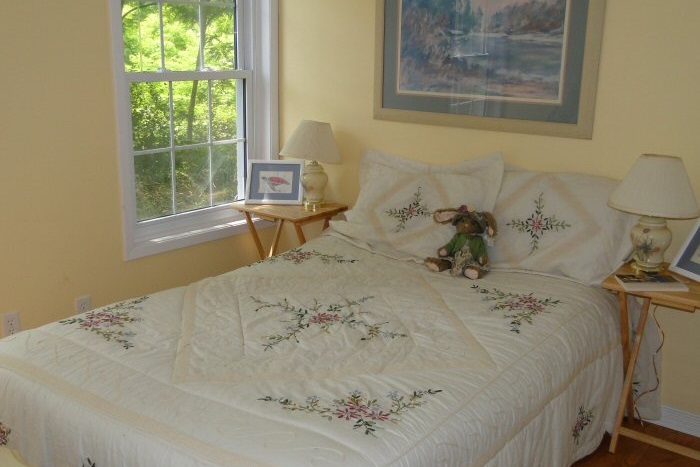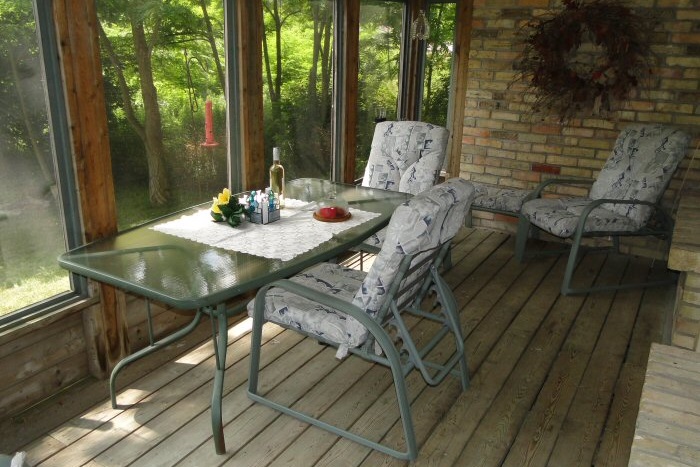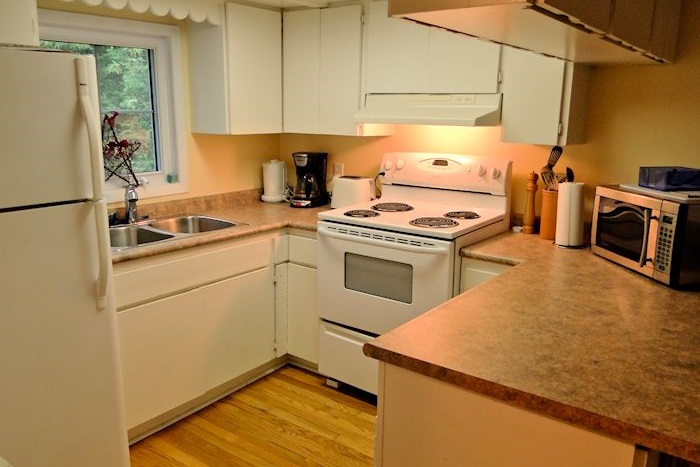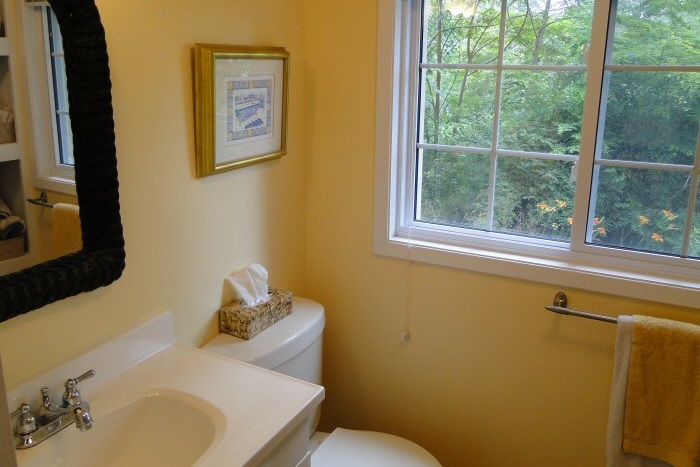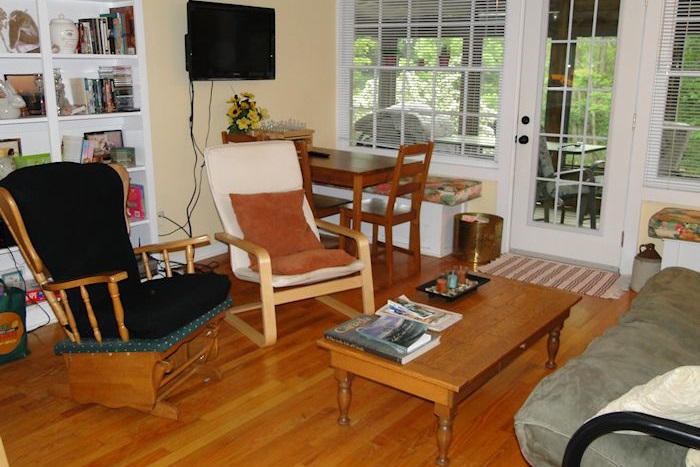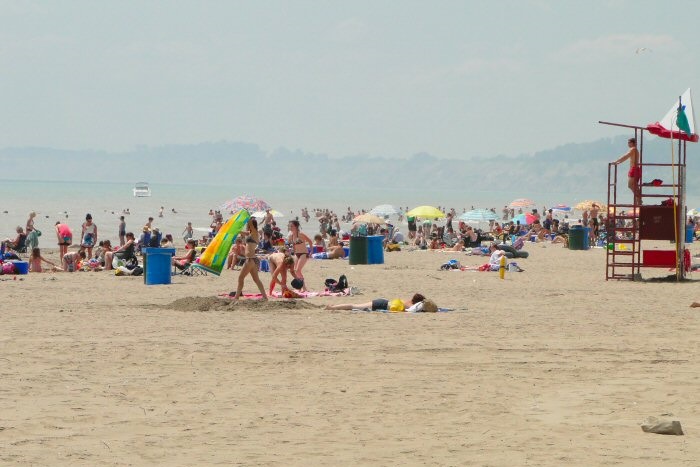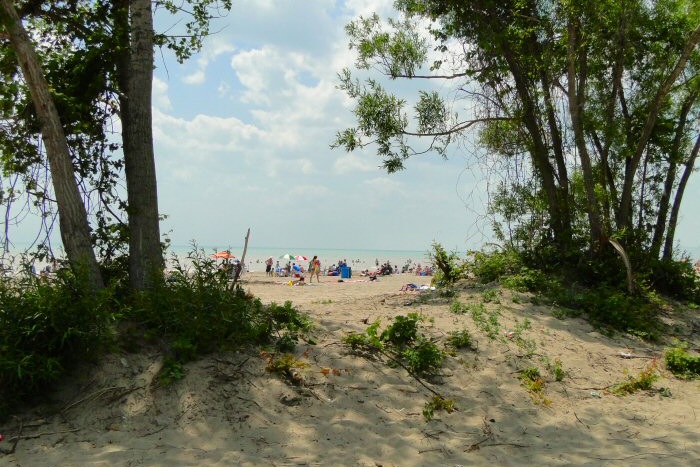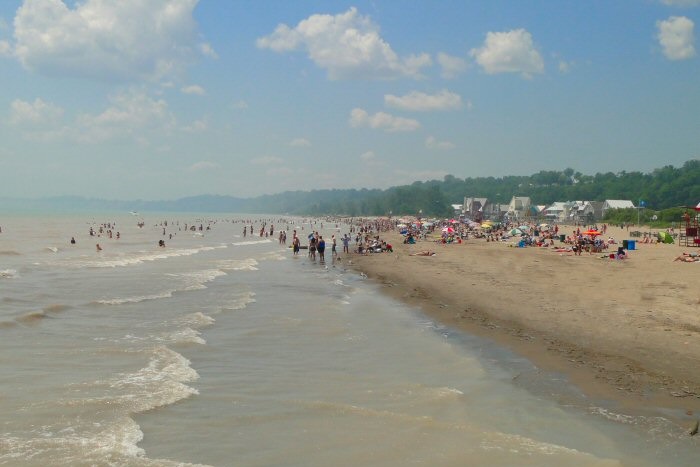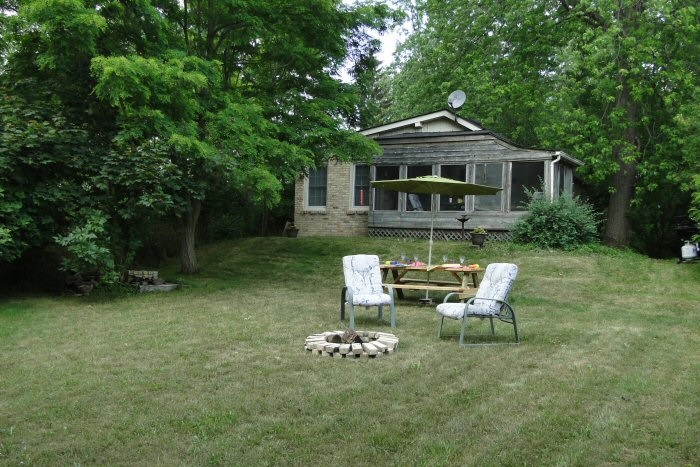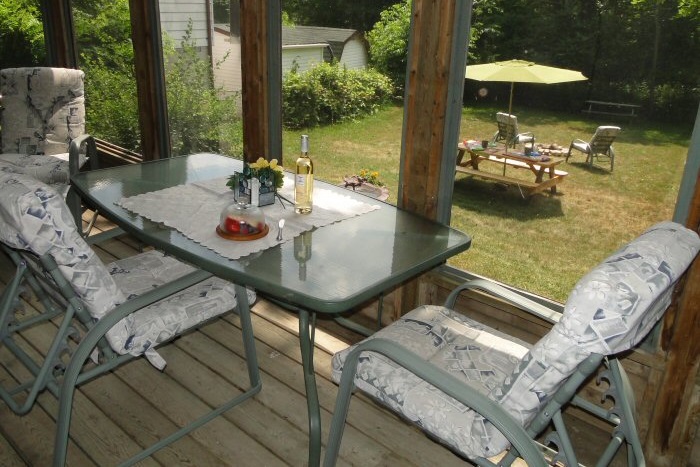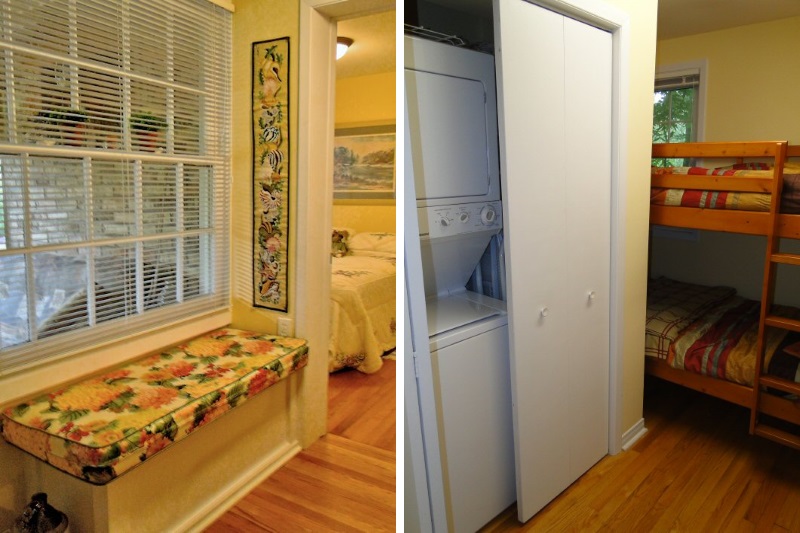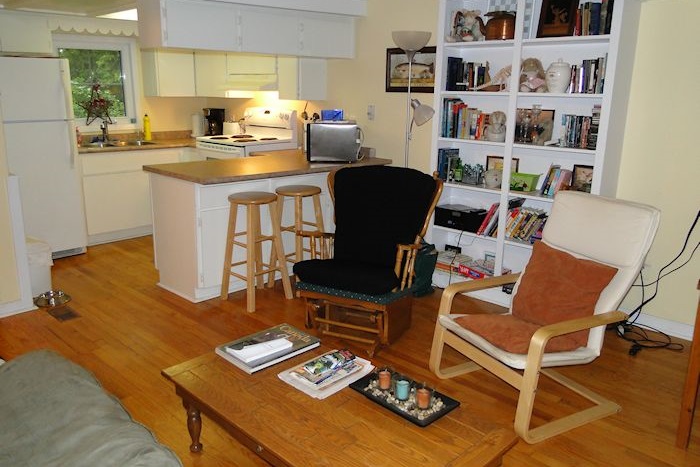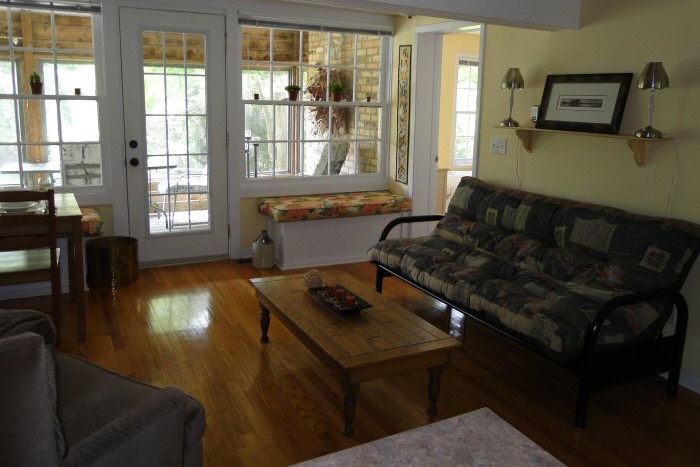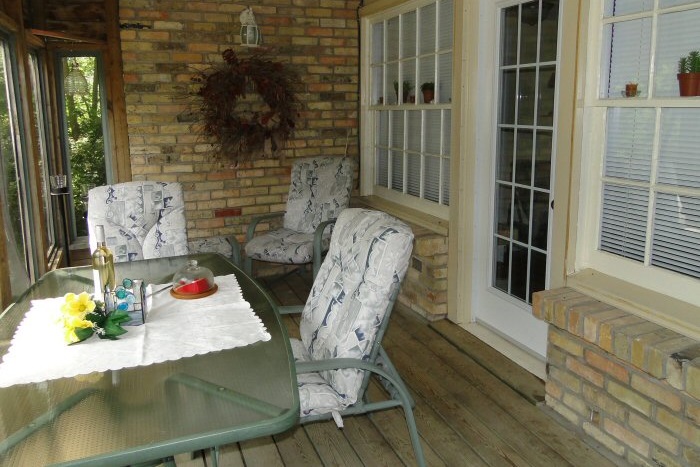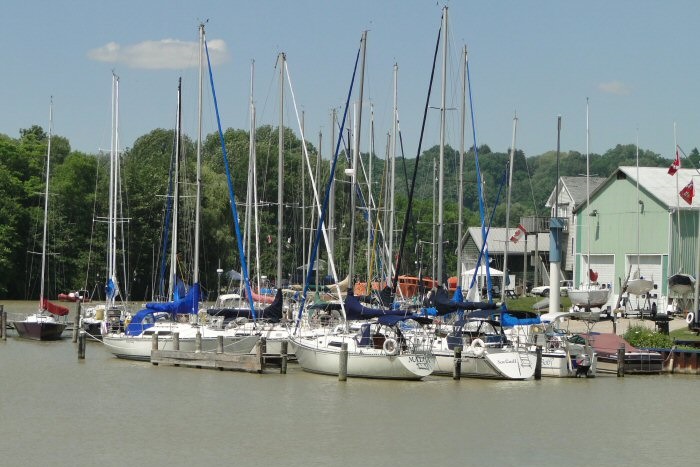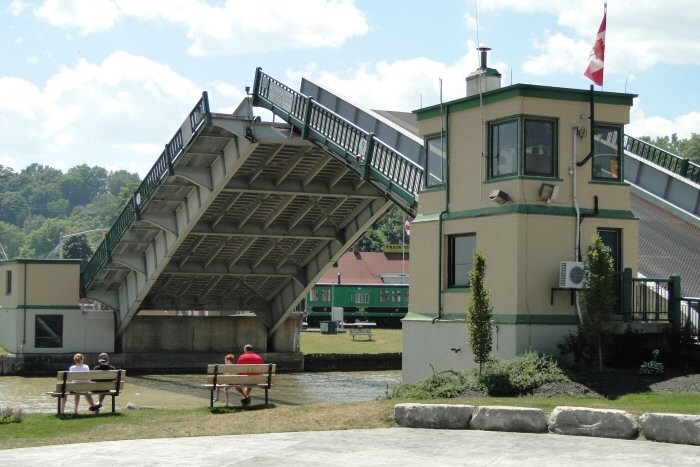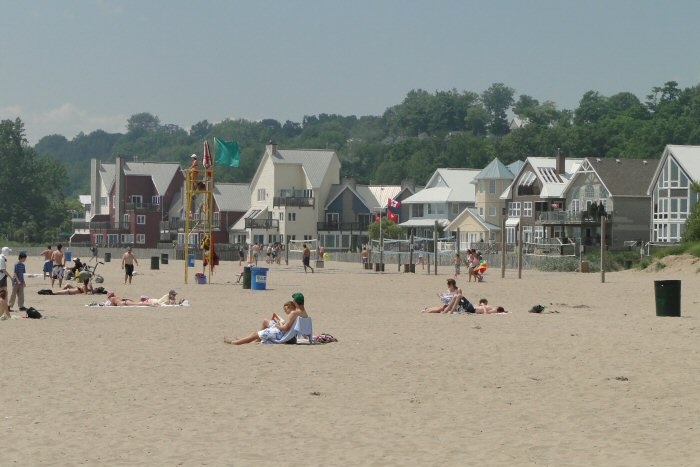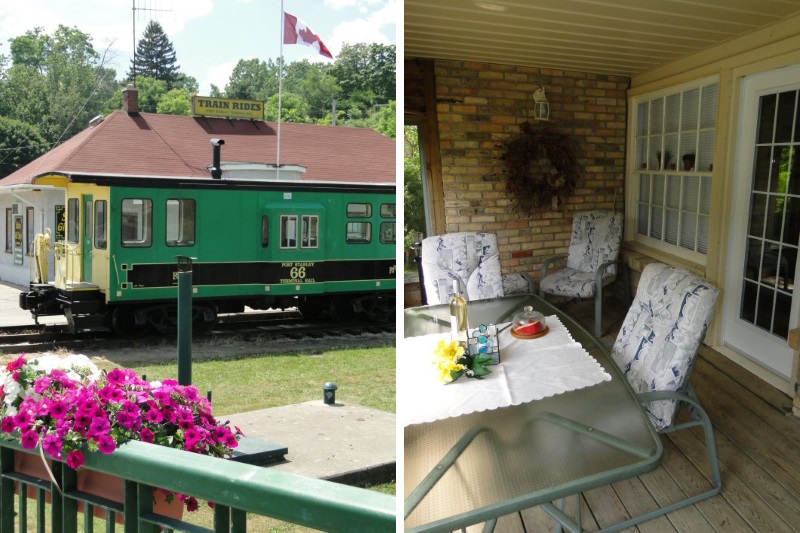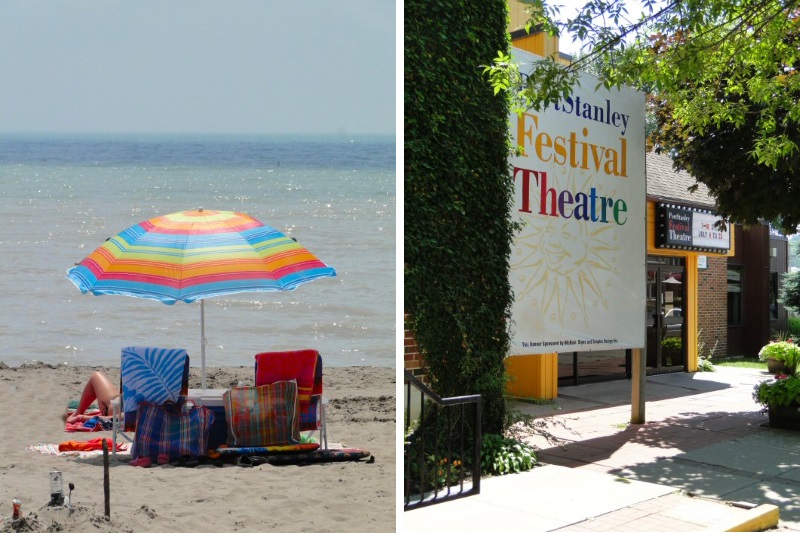 Bedrooms: 2
Bathrooms: 1
Area: SW Ontario/Lake Erie
Town: Port Stanley
Sleeps: 6
Type: 3 Season
Water: Lake Erie (non-waterfont)
About This Cottage
Note that the Port Stanley Lift Bridge will be under construction from March 2020 to approximately May 2021. During that time it will not be available to any traffic, whether vehicular or pedestrian. While this does not impact access from Port Stanley Retreat to the beach area and surrounding businesses, accessing stores and restaurants on the other side of the bridge will require a detour, with the distance being 3 km instead of under 1 km.
Port Stanley Retreat is a perfect choice for a small family that wants to spend a week enjoying the lovely little resort town on the shores of Lake Erie. The beach area pulsates with activity, of course, but everyone needs a break from the crowds - this cottage makes a perfect choice!
Located less than a kilometre from the beach, and about the same distance from the shops and restaurants of the village centre, Port Stanley Retreat is a lovely refurbished 2-bedroom cottage set back in the woods on a quiet hillside lane. You will be amazed at how quickly the town recedes into the distance once you have arrived. The cottage boasts a wonderful backyard, which backs on to a wooded area. An aged picnic table near the trees doubles as a feeding platform for birds, but deer make the occasional stop as well. There is another picnic table and fire pit in the middle of the yard, complete with umbrella to allow you to enjoy the sun or the shade. Those seeking just a little more comfort will want to while away the hours on the screened back porch - the perfect area to enjoy a good book, some relaxing music or a game with the whole family.
The inside of the cottage is neat as a pin. The kitchen, dining and living area is open concept, bright and cheerful with lots of windows looking out on the back lawn. A flat-screen TV with DVD player is wall-mounted, great for family movie nights that include a snack at the table! The futon in the living room can double as a sleeping spot for someone or a couple. The master, with a double bed, is cute and cosy. The second bedroom has a set of bunkbeds and, as a bonus, includes a washer/dryer combo for keeping the beachwear clean. A nice bath with shower and tub round out the cottage nicely.
Out and about, you will find the area full of charm. The beach, of course, is what made the area famous, and around it has grown a series of shops, restaurants and attractions for everyone in the family. The Port Stanley Theatre has thrilled audiences for more than 30 years. You will want to book tickets in advance of your stay. If your child is a budding thespian, you might even want to enroll him/her in one of the week-long theatre camps available in some summer weeks.
Some days might see the family go separate ways - the golfers to nearby Kettle Creek (just a kilometre away), the teenagers to the beach, the art lover to the galleries and potters workshops. Maybe all will agree to meet up for some fish and chips later on, then swap tales of the day around a camp fire before turning in. There is a lot to do in Port Stanley - why not make this cottage your choice for wonderful accommodation in a peaceful setting?
Unavailable

Selected

Available

Checkin only

Checkout only
Rate and Rental Information
Please note that bookings less than 7 days in advance are subject to confirmation of availability with owner
This property books Saturday to Saturday in High Season
---

Rate Table
Please note that a $84.75 (including tax) booking fee applies to all bookings
Please note that a $7.91 per day (including tax) Accidental Damage Waiver applies to all bookings
High Season: June 26 - September 7, December 18 - January 3
Weekly (Saturday to Saturday)
$950.00
Low Season: September 8 - December 17, January 6 - June 25
Weekly
$600.00
Weekends/Short Stays (Minimum 2 Nights)
$375.00
Extra Nights (after 2) - $45.00
Note - after 7th night, pro-rated weekly price applies
Holiday Weekends (3 Nights)
New Years, Christmas
$600.00
Extra Nights (after 3) - $87.50
Note - after 7th night, pro-rated weekly price applies
Thanksgiving, Victoria Day, Easter, Family Day
$600.00
Extra Nights (after 3) - $45.00
Note - after 7th night, pro-rated weekly price applies
Inside the Cottage
Sleeps 4-6 (Maximum 4 adults)
2 bedrooms – 1 with queen; 1 with bunk beds
4-piece bathroom
Kitchen with stove, fridge and microwave
Comfortably furnished living room
Wireless high speed internet
Screened sun/shade porch
TV (not satellite) with DVD Player
Air Conditioning
Outside the Cottage
BBQ
Fire pit
Short distance to public beach
Things you need to know:
Less than 1 hour from London, 1.5 hours from Kitchener-Waterloo
Linens and hand/bath towels are provided - please bring your own beach towels
Dogs up to 50 lbs only accepted
You will need to leave the cottage in the same clean and tidy condition that you arrived to. All cleaning supplies and equipment are provided.
Waterfront
Non-waterfront property. Port Stanley Retreat is less than a kilometre from Port Stanley Beach
Trivia
The Port Stanley region of Elgin County boasts at least 10 birding trails, and the Hawk Cliff Foundation is a particular highlight. Hawk Cliff is one of the top fall migration hawk-watching destinations in North America.
Reviews
September 2018
The cottage was great - nice location and quiet. The cottage was a 10 minute walk to the beach and a 5 minute walk to the beautiful and quaint downtown of Port Stanley.
Jack
June 2018
Clean and cosy. Close enough to walk to the beach and yet private and quiet.
July 2017
Location was a short walk to the beach and situated on a bluff which made it very peaceful at night. There was only one downside. I think the fire alarm should be moved out of the kitchen area and placed maybe near the front door or near sun porch. Every morning we made toast and the fire alarm went off everytime. Other than that an enjoyable stay was had by the whole family.
Beth
View Favorites
Amenities
BBQ Grill
AC/Central
Firepit
WiFi
WiFi Max 5-10 GB/wk
WiFi Overage $5/GB
Not Waterfront
Summer: Sat-Sat only
MaxAdults
Pets Allowed
WiFi
Air Conditioning
Winter Rentals
Things to do
---
Distances
Distances shown are "as the crow flies".
Driving distances will be longer.
NOTE
that directions are approximate. Exact directions are provided upon booking